When funds are paid to Contacts or received from them, this is applied to the Contact and the Activity Account when the bank transaction is entered.
---
To record this, let's say Carol Johnson donates $100 to her group.
Click New Deposit.

---
Fill out the fields of the deposit and click on Search for contacts…
---
Type Carol's name into the Search for contacts field to bring up options. Then choose which Activity Account to apply the deposit to. In this case, it's the Donor Activity account.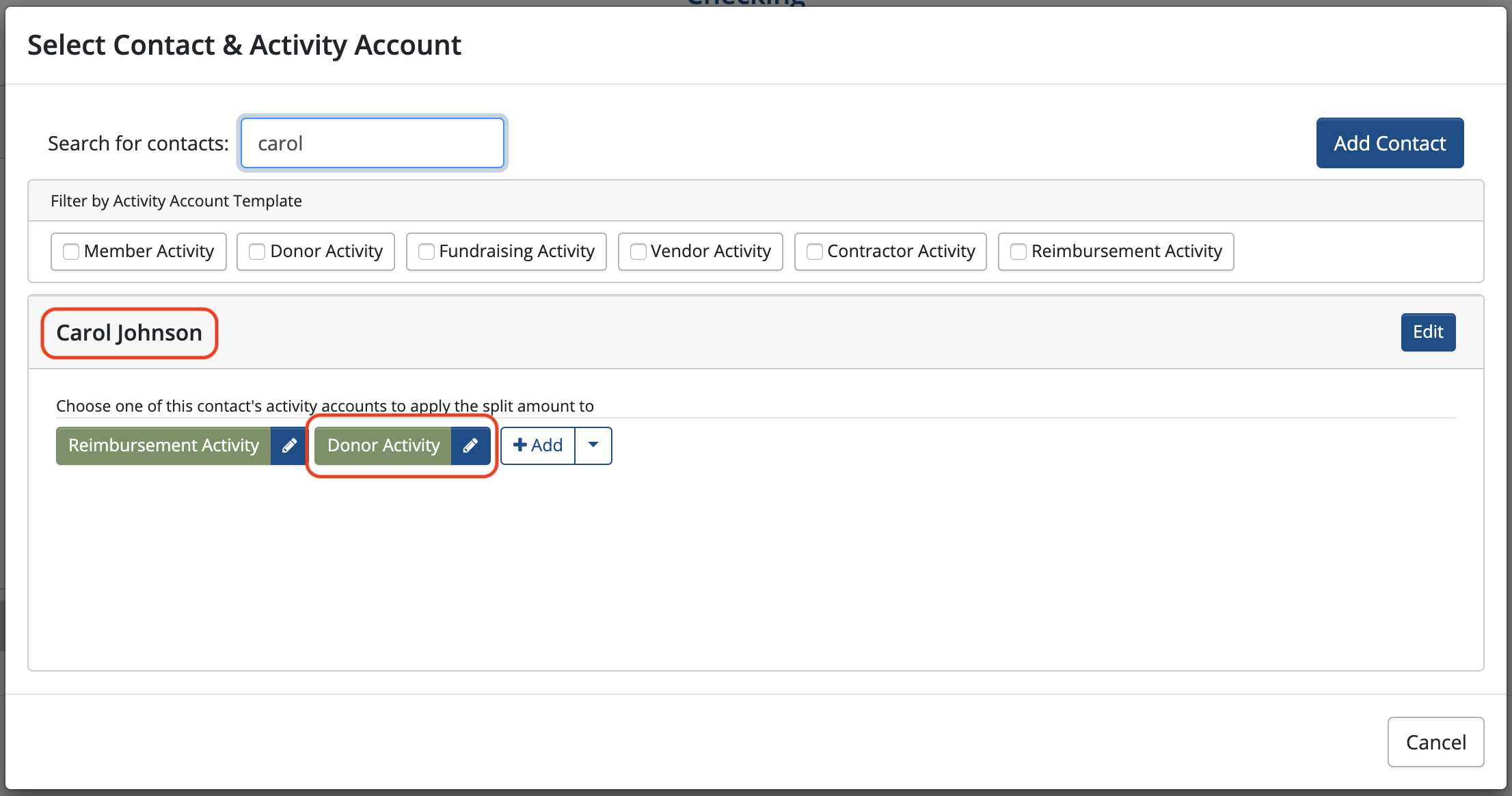 ---
Click Save to record the deposit in the bank register and in Carol Johnson's Donor Activity account.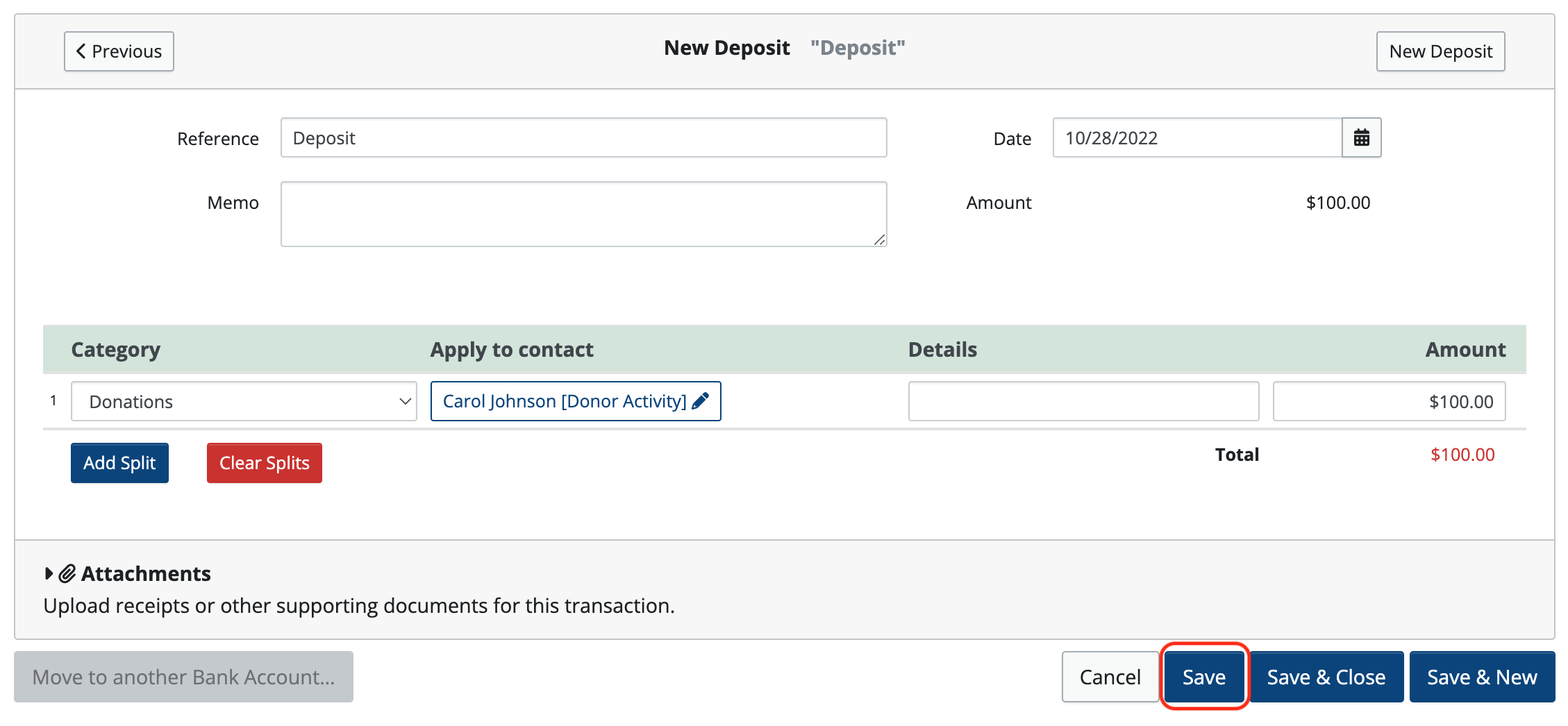 ---
To see the balances in Carol's Activity Accounts, click Contacts and type Carol's name into the search bar.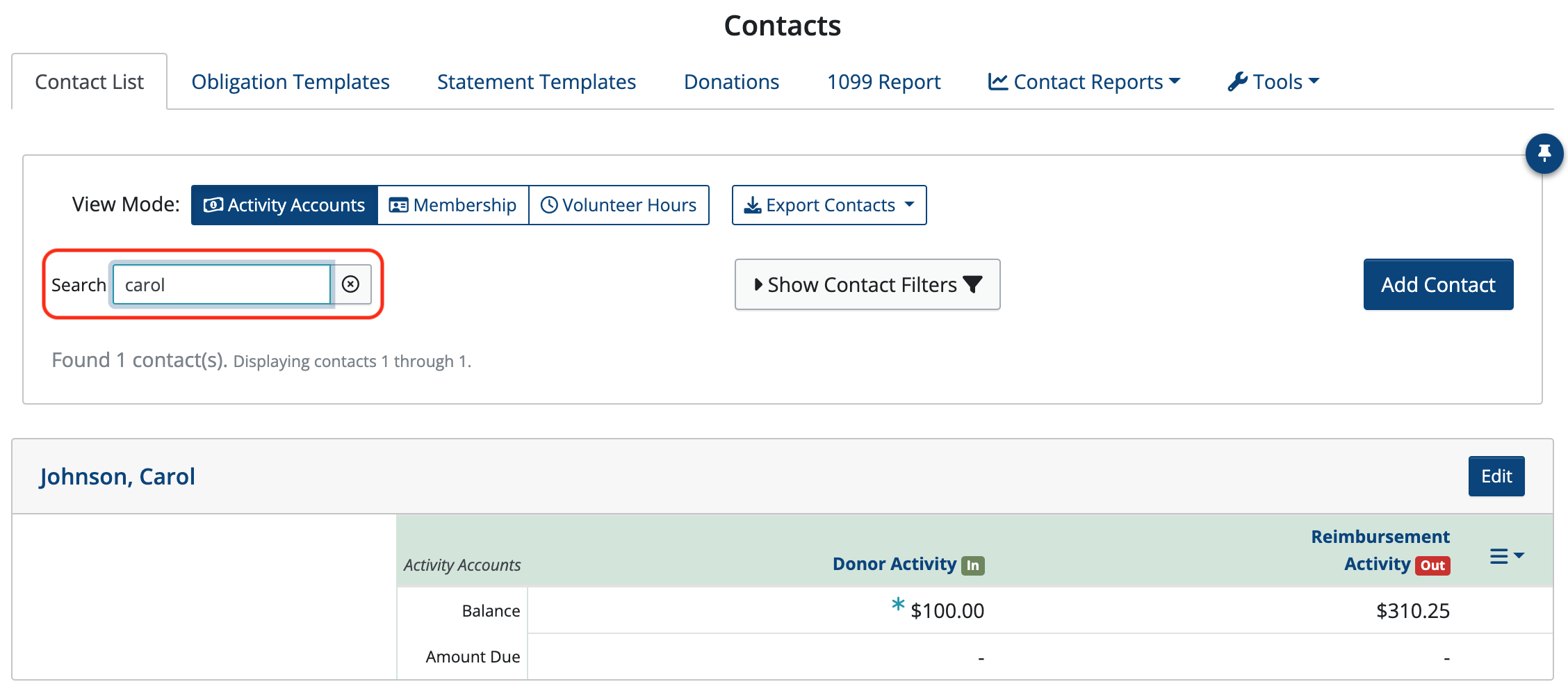 ---
In this example, you can see the $100 that was just recorded in her Donor Activity account. Carol has also been reimbursed for some items. Click Reimbursement Activity to see the details of Carol's Reimbursement Activity Account.

---
Here is the detail behind Carol's Reimbursement Activity account: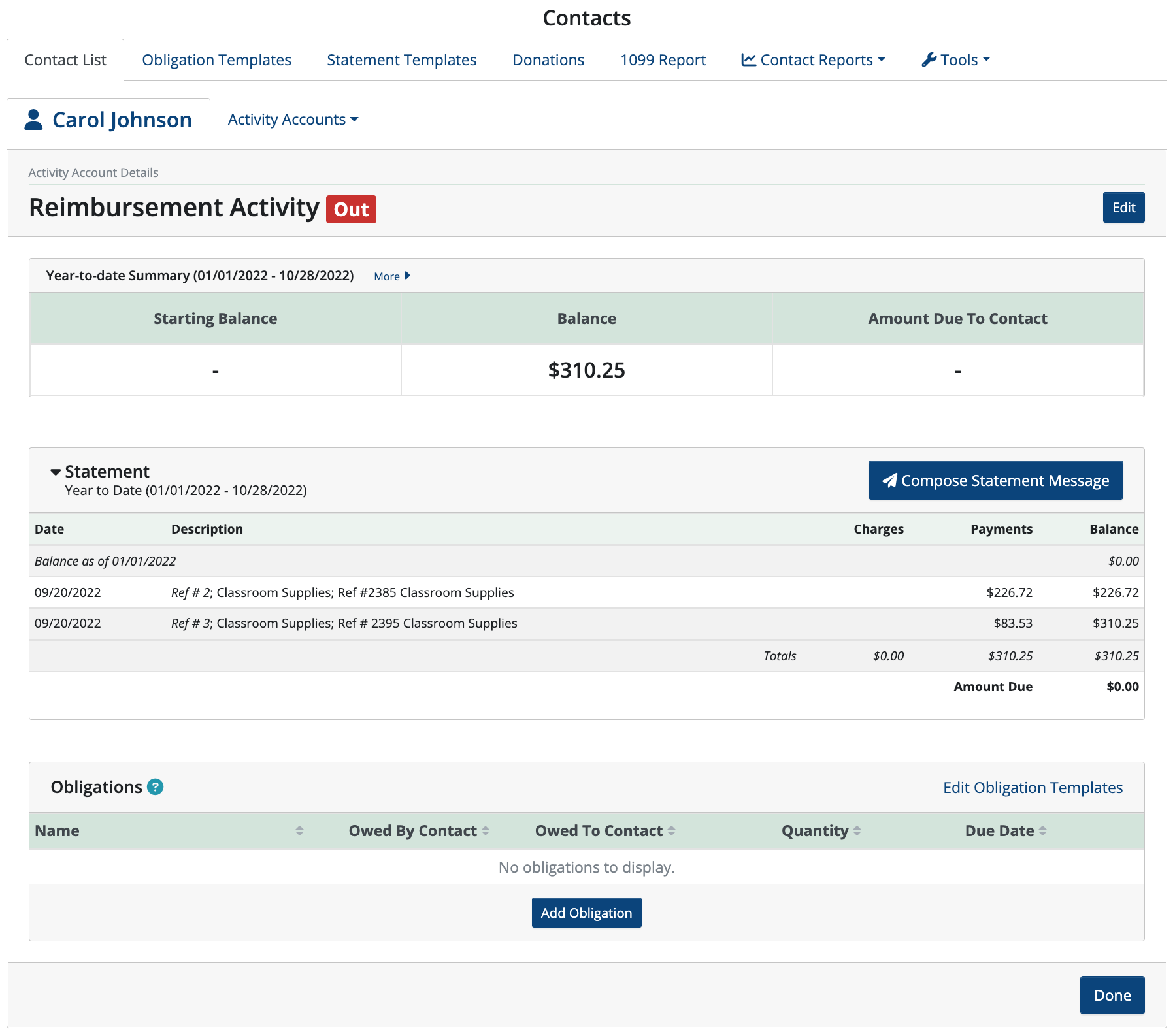 ---