Social/Service Club Accounting Software
As a club treasurer, you play a key role in carrying out your club's ability to perform service projects and "do good" in your community. Accurate financial management and accountability of funds, from dues to fundraising efforts, is key to achieving that mission. MoneyMinder is accounting software designed for social and service clubs and associations.
Accounting Software for Clubs & Associations
Create a budget for the club
Keep accurate record & categorize all money coming and going

Integrate with your bank account(s)

Integrate with Square or PayPal to easily import credit card transactions

Run reports to share with committees and board members
Reconcile your bank account(s)
Create easy-to-understand reports
Anywhere, anytime access to your account
Collect and disburse club funds
Manage your club's books with a user-friendly system
The Web's Simplest Club Accounting Software
Most accounting software is overkill for volunteer-run nonprofits. Yet spreadsheets and paper trails put your organization at risk. 
MoneyMinder is simple online treasurer software for nonprofits that has exactly the features you need.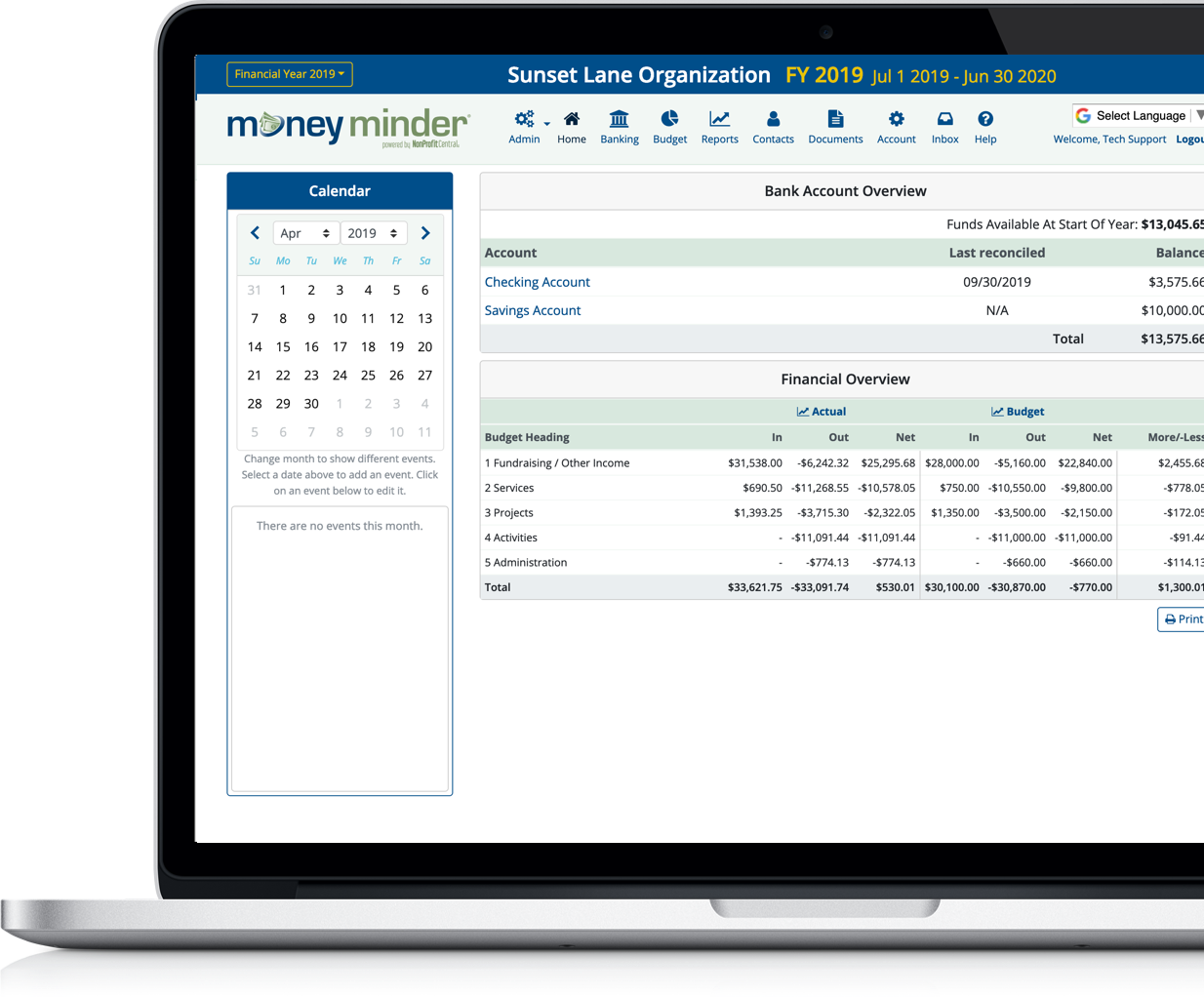 Here to Help Guide You Along the Way
Visit our treasurer software knowledgebase for easy bookkeeping tutorials and more.
Simplify your life as a volunteer. Our blog is filled with tips, templates and inspiration.
Try MoneyMinder Free for 30 Days
See how easy it is to use. No obligation. No credit card required.