See why MoneyMinder has Been the Web's Simplest PTA/PTO/PTG Accounting Software for Over 19 Years.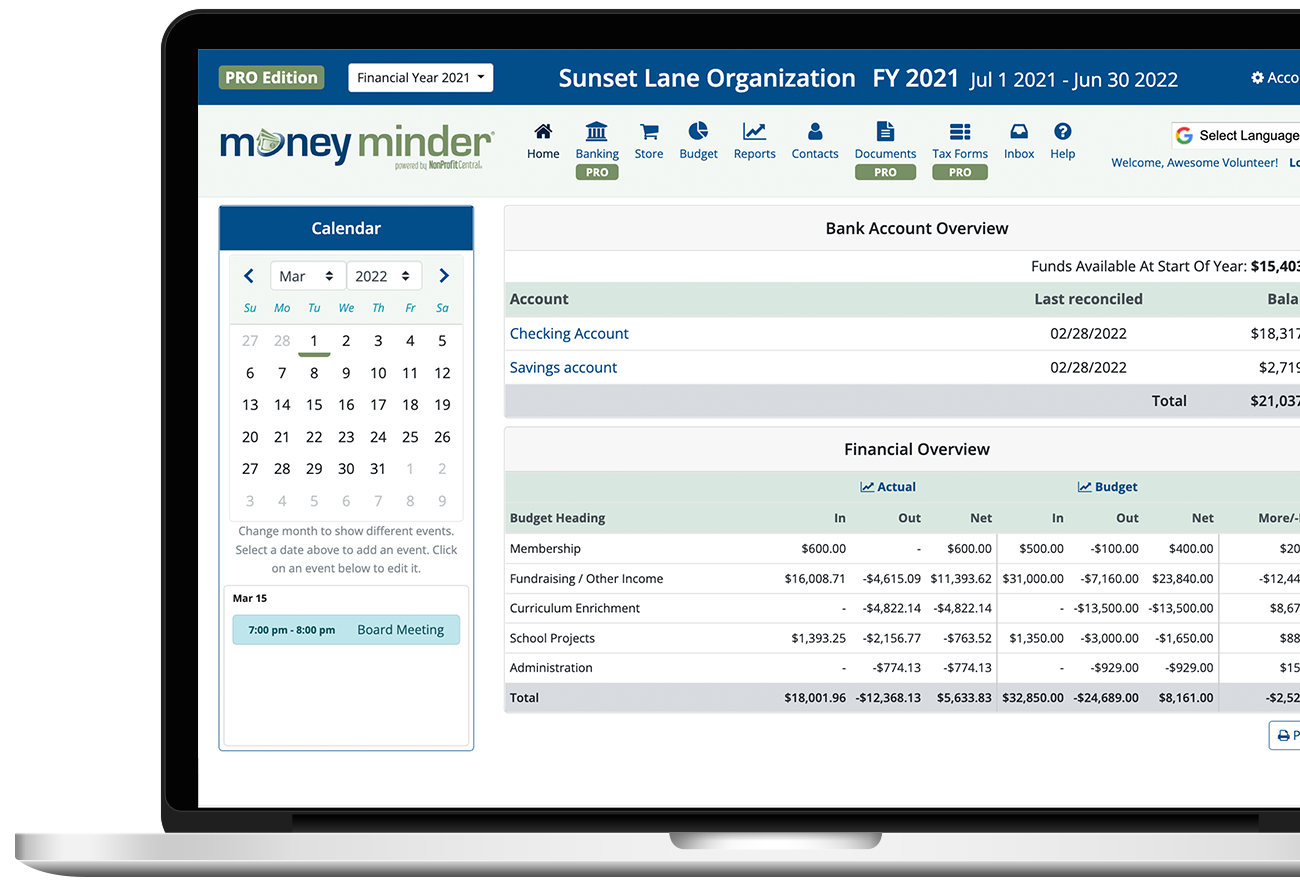 Parent Teacher Organization Bookkeeping Software
Most accounting software is overkill for volunteer-run PTAs and PTOs. Yet spreadsheets and paper trails put your organization at risk. MoneyMinder is simple online treasurer software for parent organizations that has exactly the features you need.
Parent groups often have an informal air about them, so it's easy for finances to be treated in a casual way, which can be detrimental. In addition, most parent group treasurers don't have formal background in finances or accounting. That's OK. MoneyMinder makes it easy for anyone to take over the treasurer role.
Create a budget
Keep accurate record of all money coming and going
Create easy-to-understand reports

Integrate with your bank account(s)

Integrate with Square or PayPal to easily import credit card transactions

Reconcile your bank account(s)
Track & categorize income and expenses
Accept online payments with your Store
Prepare for your IRS filing
Track volunteer time
Organize and share documents such as by-laws, meeting minutes, and organizing documents
Manage your books with a user-friendly system
Provide anywhere, anytime access to your account
Spend more time volunteering and less time managing your books.
What Our Parent Community is Talking About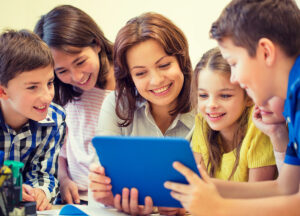 By definition, the PTO or PTA Treasurer is responsible for all funds that pass through the organization's doors. ...
Try MoneyMinder Free for 30 Days
See how easy it is to use. No obligation. No credit card required.
Which Types of Parent Groups is MoneyMinder Designed for?
Parent Teacher Association (PTA) · Parent Teacher Organization (PTO) · Parent Teacher Student Organization (PTSA) · Parent Teacher Student Organization (PTSO) · Parent Associations · Home & School Associations · School Community Associations · Special Education Associatios
Here to Help Guide You Along the Way
Visit our treasurer software knowledgebase for easy bookkeeping tutorials and more.
Simplify your life as a volunteer. Our blog is filled with tips, templates and inspiration.