Always Free. No Obligation.
Not ready for all of the features and functionality of MoneyMinder PRO? No problem.
Use MoneyMinder FREE to develop your budget, track the people that power your organization, and set up a Store – it's forever free.
No credit card required.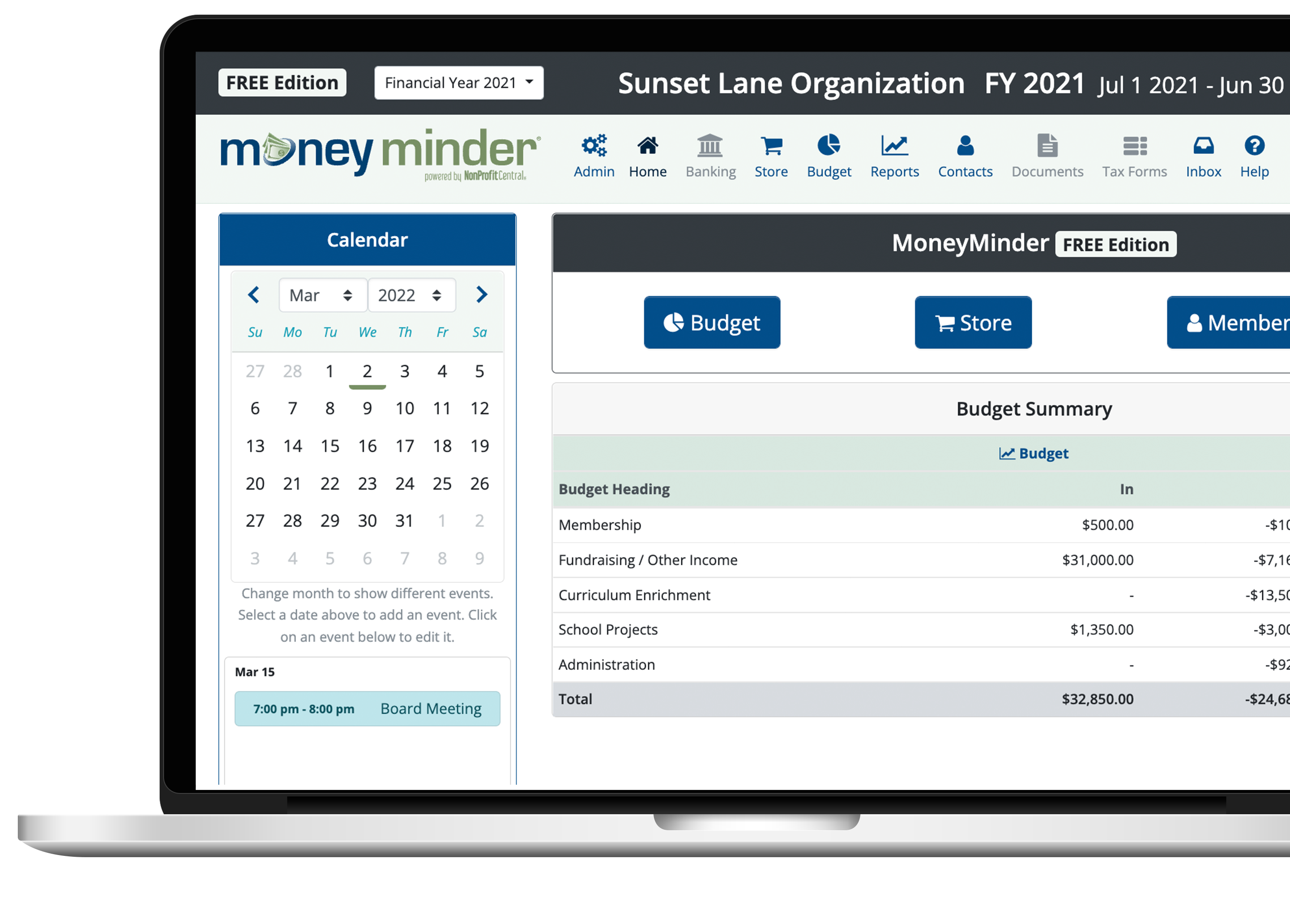 Set Up a Store, Keep Track of Members and Manage a Budget
MemberTracker & BudgetBuilder have been combined into one powerful tool called MoneyMinder FREE. Use MoneyMinder FREE to plan your budget and easily keep track of the people that power your organization.
Budgeting:
Create a custom budget
Customize header & category names (chart of accounts)
Set non profit budget goals
Forecast how changes will impact you
Make informed decisions by looking at different scenarios
Membership Tracking:
Manage and track your members securely
Identify & assign membership levels
Track the date & amount members pay
Identify who's paid and who hasn't
Calculate the total amount paid for any period of time
Store basic contact information
Run reports to gain insight on your members
Prepare reports for your state or national affiliation
Export reports to Excel or PDF
Online Store:
Collect money online for fundraisers, dues and events
No app required for the end-user
No fees except when a purchase is made (learn more about MoneyMinder Store pricing)
Secure and compliant
Sync transactions with MoneyMinder
Here to Help Guide You Along the Way
Visit our treasurer software knowledgebase for easy bookkeeping tutorials and more.
Simplify your life as a volunteer. Our blog is filled with tips, templates and inspiration.