Click on the Contacts icon in the toolbar.

---
Select Contact Reports (from the tabs).

---
Then choose Activity Account Balance Report.

---
Now choose Member Activity.

---
You will see a report of all of your members listing the last time a statement was created, the Balance, and the Amount Due.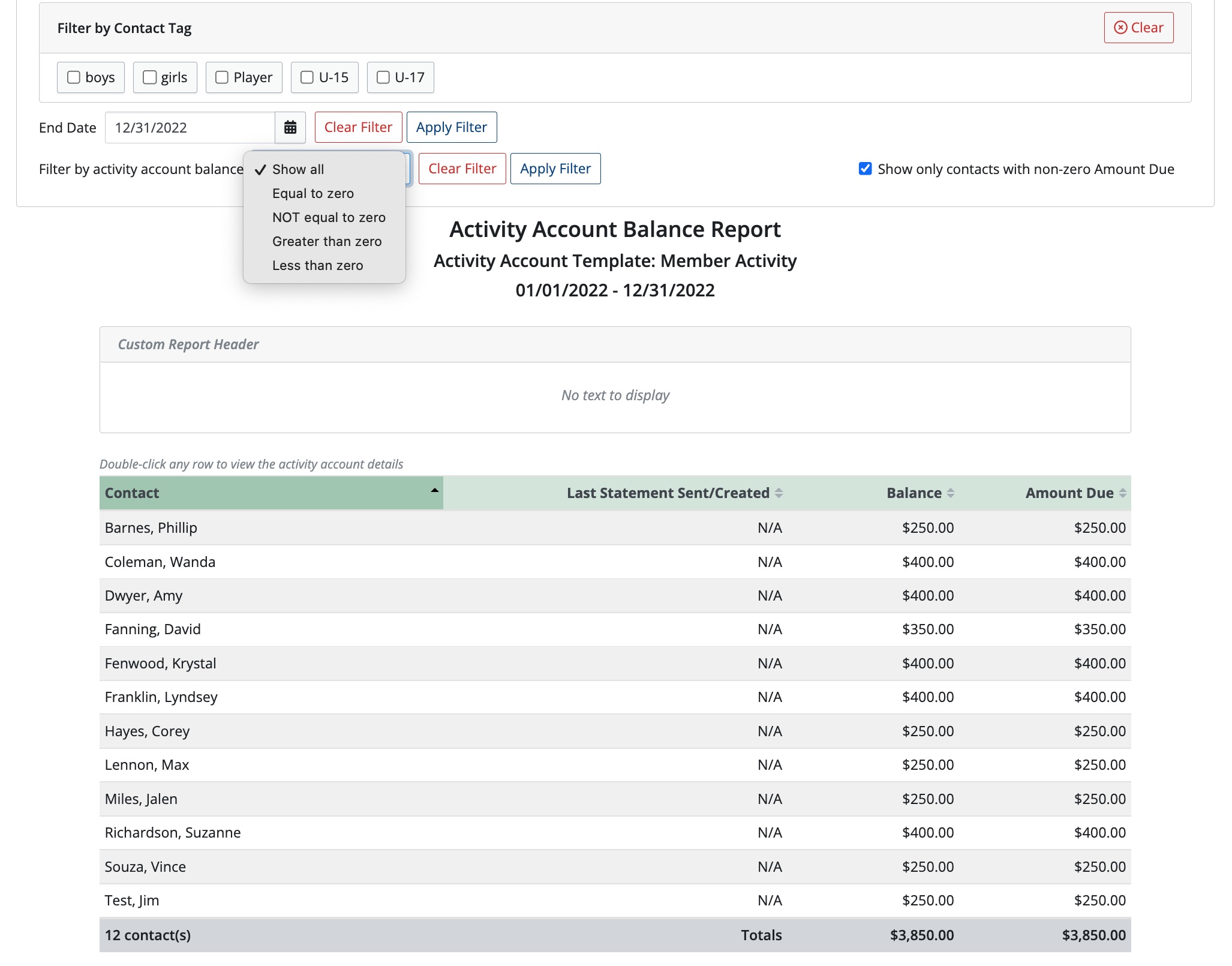 ---
Things that make this report extra helpful:
Near the top you can filter by date, so if you choose a particular date range you can see who has money outstanding at this point.
Filter for members who have a non-zero balance or owe less than $0.00 (prepaid) or owe.
The list defaults to Member Name order, but you can click on the Balance or Amount Due column to sort those by value so that you can focus on those who owe the most first.
Double click on a member to open up their record so you can see details and / or email a Statement.
Add a header and / or a footer to the report (maybe with a date?) so that when you print it or save it to PDF you will know as of what date this was true.
With the Documents feature, you can add a folder called Member Balances or whatever makes sense to you and store the PDF there for historical purposes.
Are you emailing statements? You can do a bulk email. It has filtering options and you have a lot of control of the format.
---