To rename an Activity Account to better reflect your activity, click on the Contacts icon in the toolbar.

---
Next, click the hamburger to the right of one of your teacher's names.

---
Select Reimbursement Activity from the drop down menu.

---
Click the pencil icon next to Reimbursement Activity.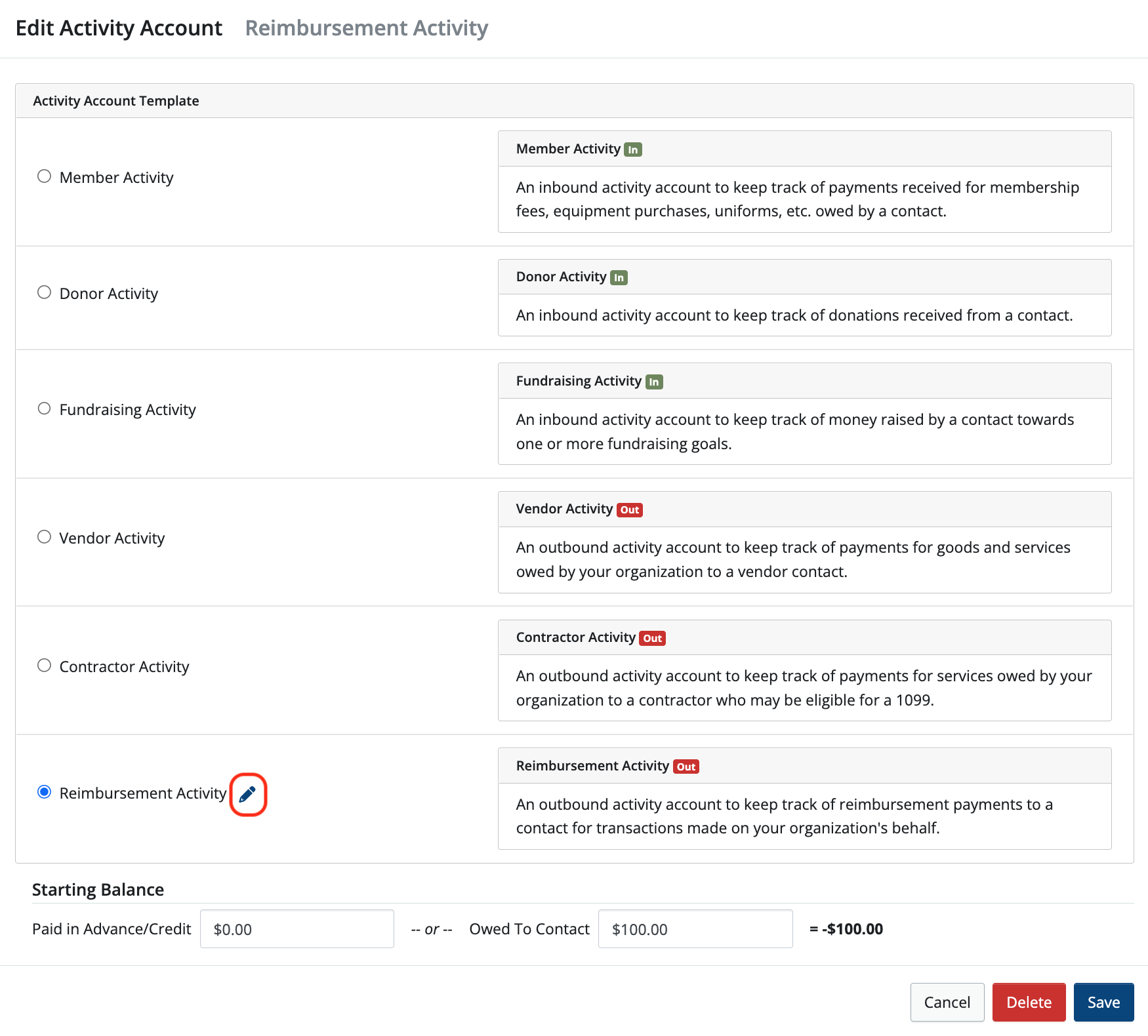 ---
Type in the name that you would like to give this Activity Account.

Keep in mind that changing the activity account template name will change the name of all activity accounts using this template.
---
Click the disk icon to Save.

---
Click Save.
---
This will return you to the Contact List where you can see your change.

---