To make edits to bank transactions that haven't been reconciled yet.
---
Click the Banking icon on the toolbar.

---
Click View Register under the bank account the transaction resides in.

---
Click the Details button to the right of the transaction that needs to be edited.

---
Make desired changes.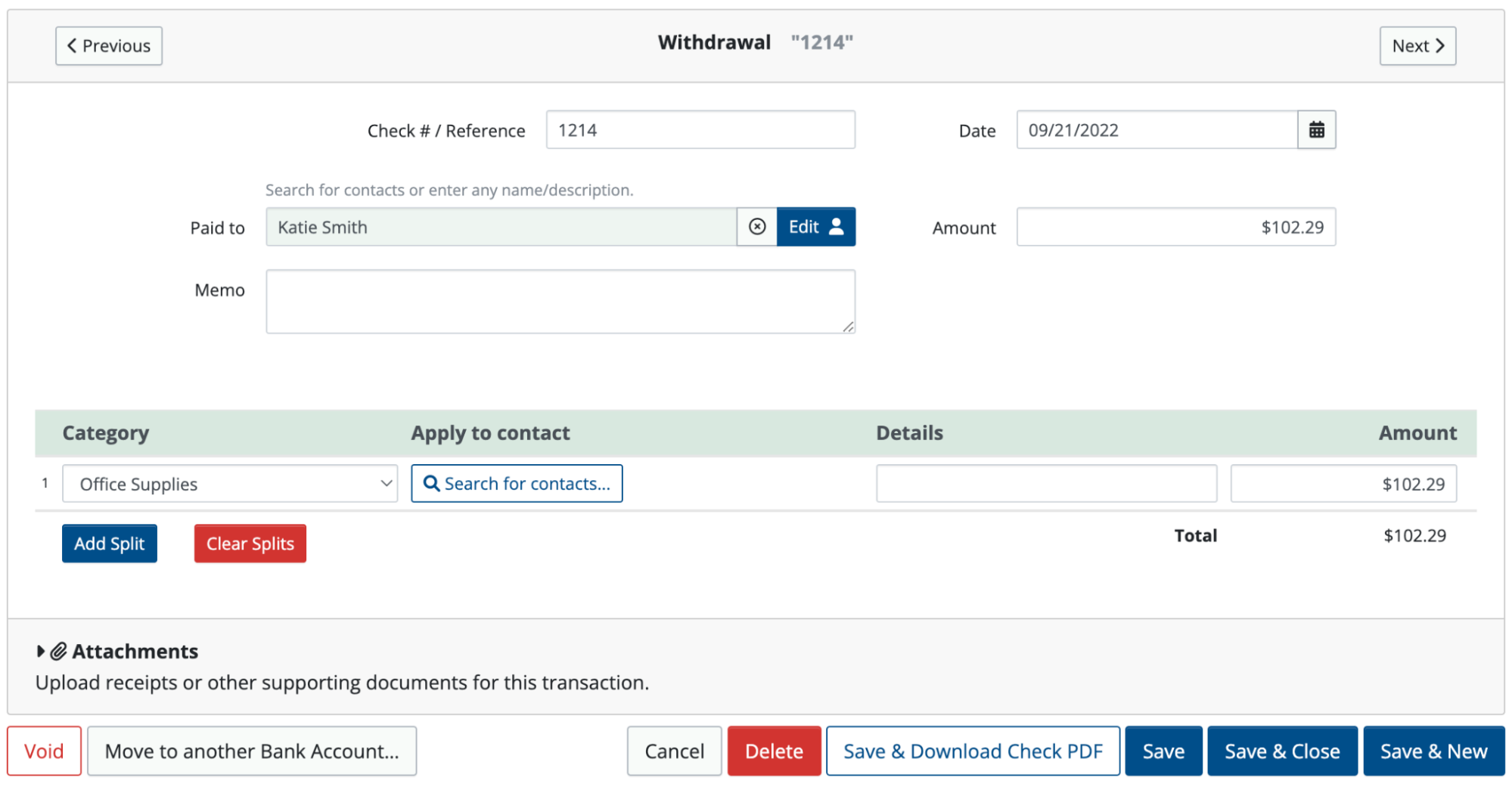 Click Save & Close.
---
To make edits to transactions that have been reconciled click here: https://moneyminder.com/knowledgebase/changing-reconciled-transaction/