In order to import transaction files from your bank, your bank must offer transaction export data downloads in QFX, QBO, or OFX format.
Account Integration must be activated to use this feature. Please email suppo[email protected] or call (866) 346-4300 to request activation.
---
All banks are different, so the steps for downloading transaction files will look different depending on your bank. You will:
Log in to your bank.
Select the account from which you would like to import transactions.
Find the option to export transaction files.
Select one of the three types supported: QFX, QBO, or OFX.
Export the file to your computer.
---
Next, log in to your MoneyMinder Account.
---
Click on the Banking icon in the toolbar.

---
Next, click Import Transactions under the bank account you'd like to import into:

---
Select the button that says Import transactions from file instead:

---
Drag & drop the export file from your bank to the area that says, Drop an exported QFX, QBO, or QFX file here or click to choose a file:

---
The following message will appear letting you know the file was uploaded successfully:

---
Click the X to close this message.
---

Click the Import button next to each item you would like to import:

---

Or click the Hide/Show button to hide it from your list:

---

Check that all required fields are completed. The Paid to data may populate in the Memo or Details fields and can be copy/pasted into the Paid to field if needed.
Note that banks do not collect the Paid to name, nor would it know the correct Category to select. You will likely need to manually enter this information.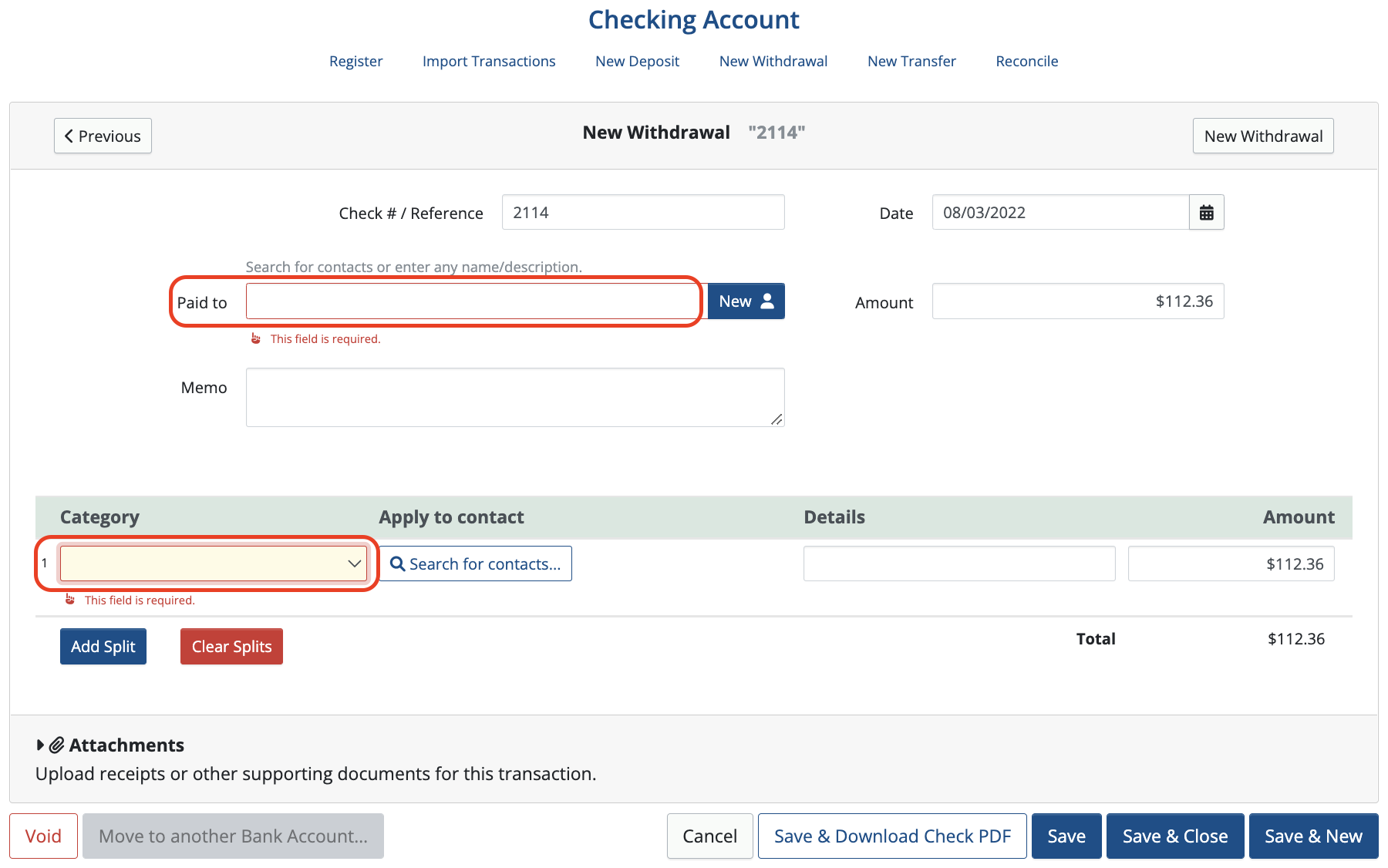 ---
Click Save & Close.
---

NOTES:
MoneyMinder recognizes duplicate transactions, saving you from accidentally importing duplicate entries. You can also hide your already imported transactions. And best of all, when you go to reconcile, imported transactions are pre-checked, saving you time.
---