You can track how much you've paid people and/or how much they've paid you using Activity Accounts.
These smart accounts help you gain a clear picture of the financial status of each individual based on the different ways they interact with your organization.
---
Add Activity Accounts to individual contacts
After adding a Contact, choose Add Activity Account.

---
This will open an Activity Account Template screen where you can choose which type of Activity Account you want to add to the contact.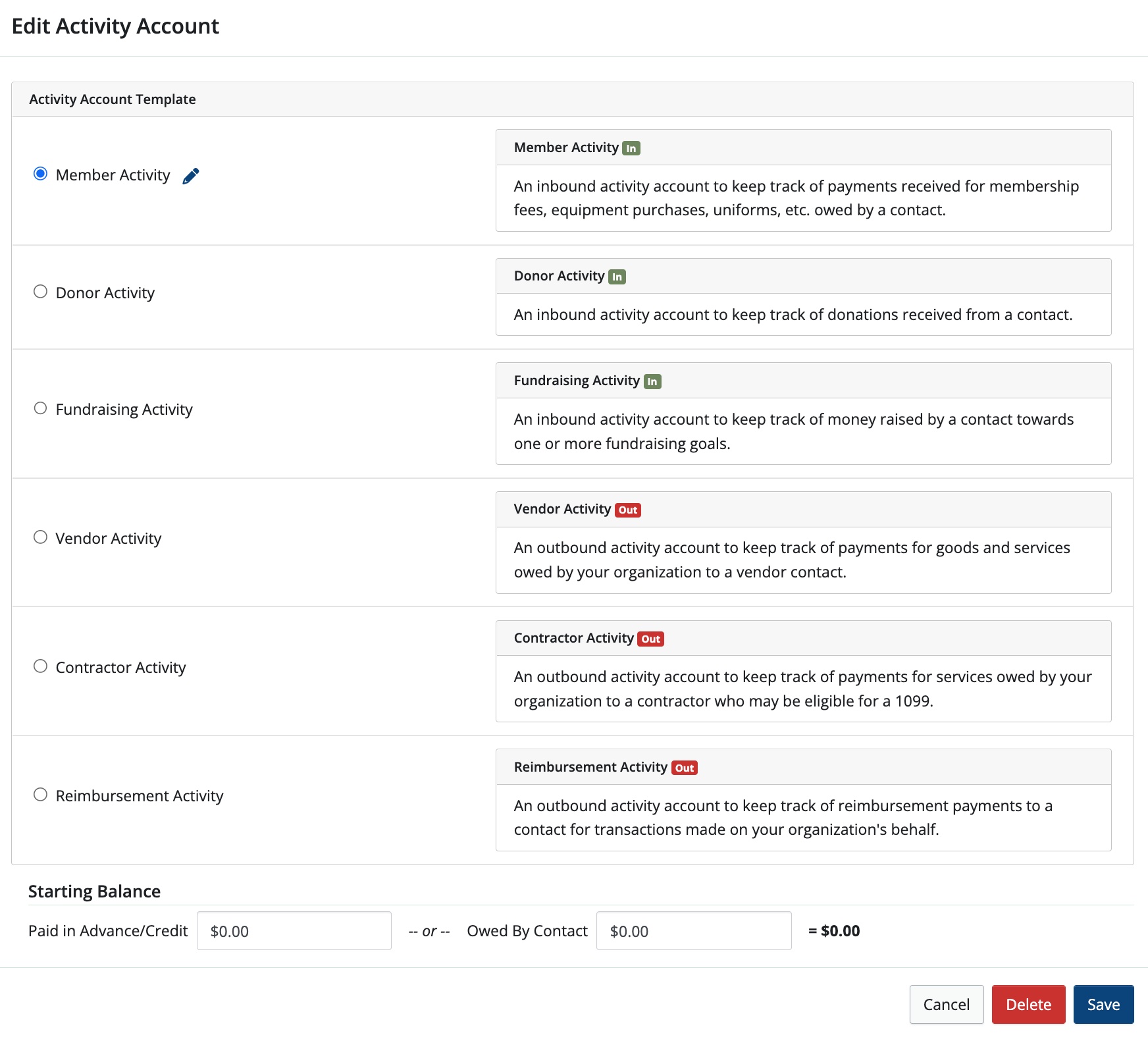 ---
Once you've made your choice, click Save.
---
To add additional Activity Accounts to a Contact, click the "hamburger" under the Edit button and choose Add Activity Account from the dropdown. Go through the steps above for each Activity Account you'd like to add to a Contact.

---
Note: You can also use the Wizard to walk you through the process by choosing Help me set up activity accounts…
---
Add Activity Accounts in bulk
Activity Accounts can be added to multiple contacts at once using the Bulk Activity Account Setup…
---
In Contacts, click Tools, and a drop-down menu will appear.
Choose Bulk Activity Account Setup…

---
If you've added tags to your contacts, you can filter by tag to set up Activity Accounts for different groups of contacts. Click on Show Contact Filters. Under Filter by Contact Tag, click the box next to the tag(s) for the group you want to set up Activity Accounts for.

---
Click Select All(you can deselect any contacts you don't want to include)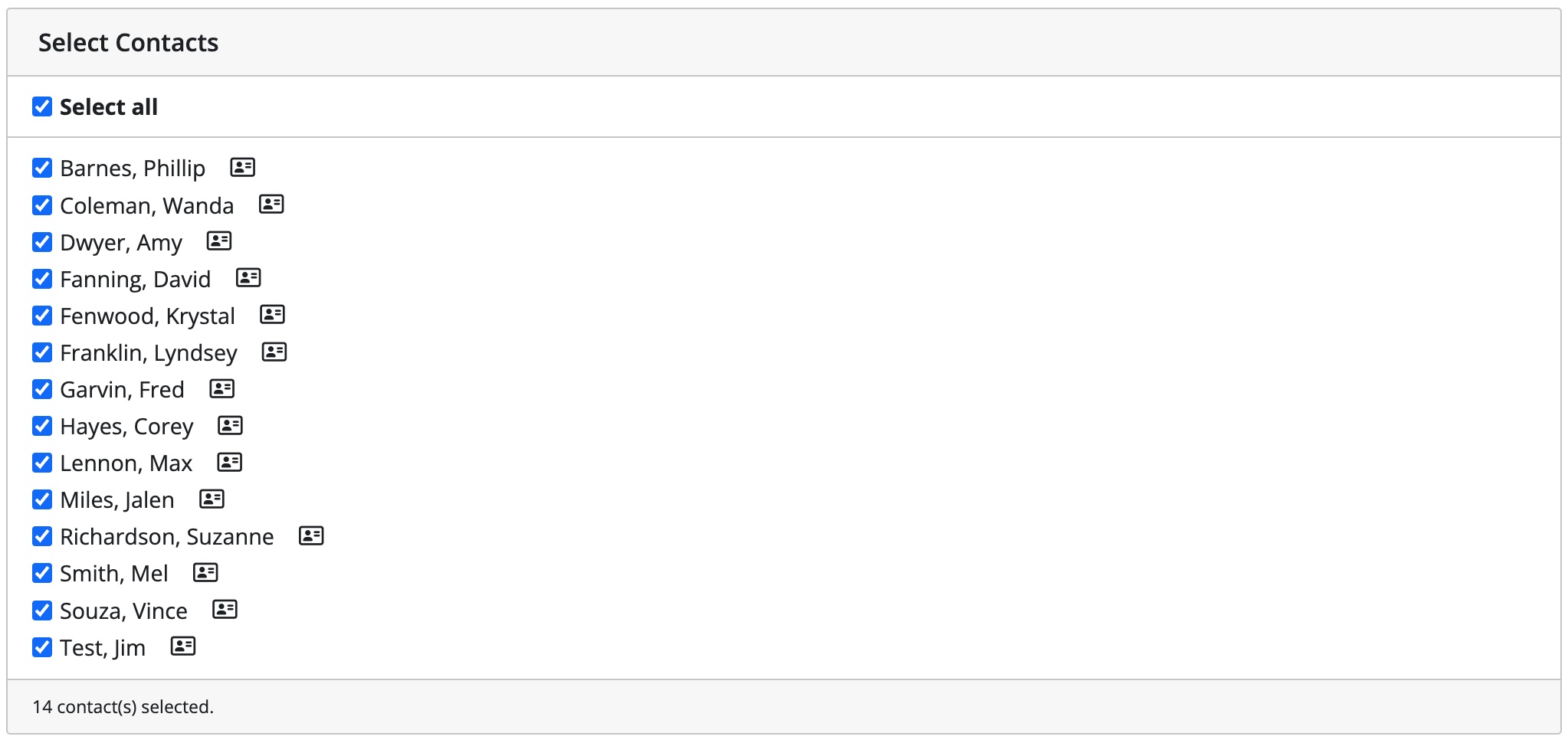 ---
Next, select the Activity Account(s) you wish to add by clicking the box(es).

---
Click Create Activity Accounts (The number that appears in the Create Activity Accounts button refers to the number of contacts that Activity Accounts are being created for.)
---