Printing Statements
Need to print statements for your Contacts?
You can print statements for your Contacts by using the Bulk Statement Print option. This allows you to download, print and mail PDFs. Great for people who don't want to receive them via email, or when bylaws dictate you send a printed statement.
Start by clicking on the Contacts icon in the toolbar:

Then select Bulk Download Statements… from the Tools dropdown menu:

Now you can select parameters for your search. In this case we've selected only Member Activity accounts within a particular date range (1/1/19 – 12/31/19). And we're only looking for contacts that have a non-zero amount due and that don't have an email address associated with their profile: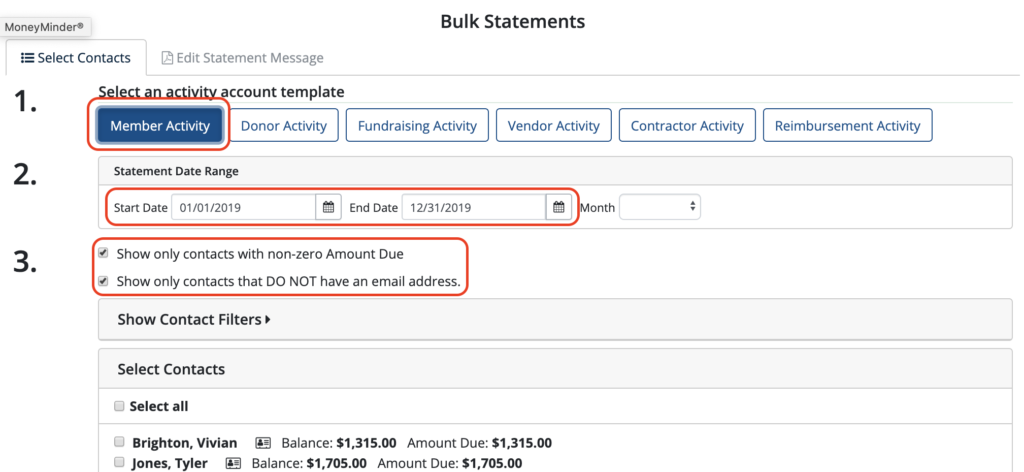 Once the paramaters are set you'll see the list of Contacts that are within range. You can Select All or particular individuals for whom to print statements.
You can use additional filters. In this example, I'm looking for a particular individual that I'd like to print the report for.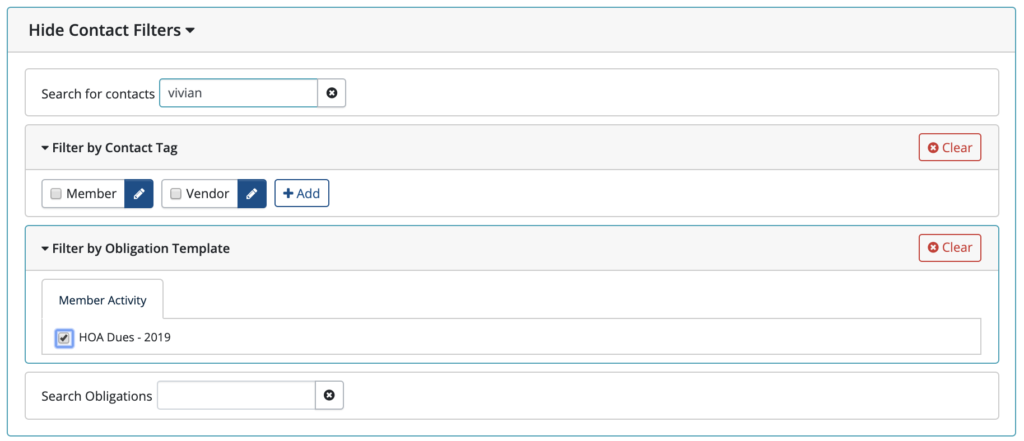 Once you've selected the folks you'd like to print statements for, click Edit Statement Message to prepare the message or template that you'll send with the statement. Or click Cancel to discard:

When you're happy with your message you can click Save & Download PDF. This will download a PDF of each Contact's statement that you've chosen on your computer where you can open the PDF and Print.