Using the Check Printing feature
Follow these steps for entering a Withdrawal.
---
When finished entering the details, click Save & Download Check PDF. This will save a PDF to your device that you can then open and print.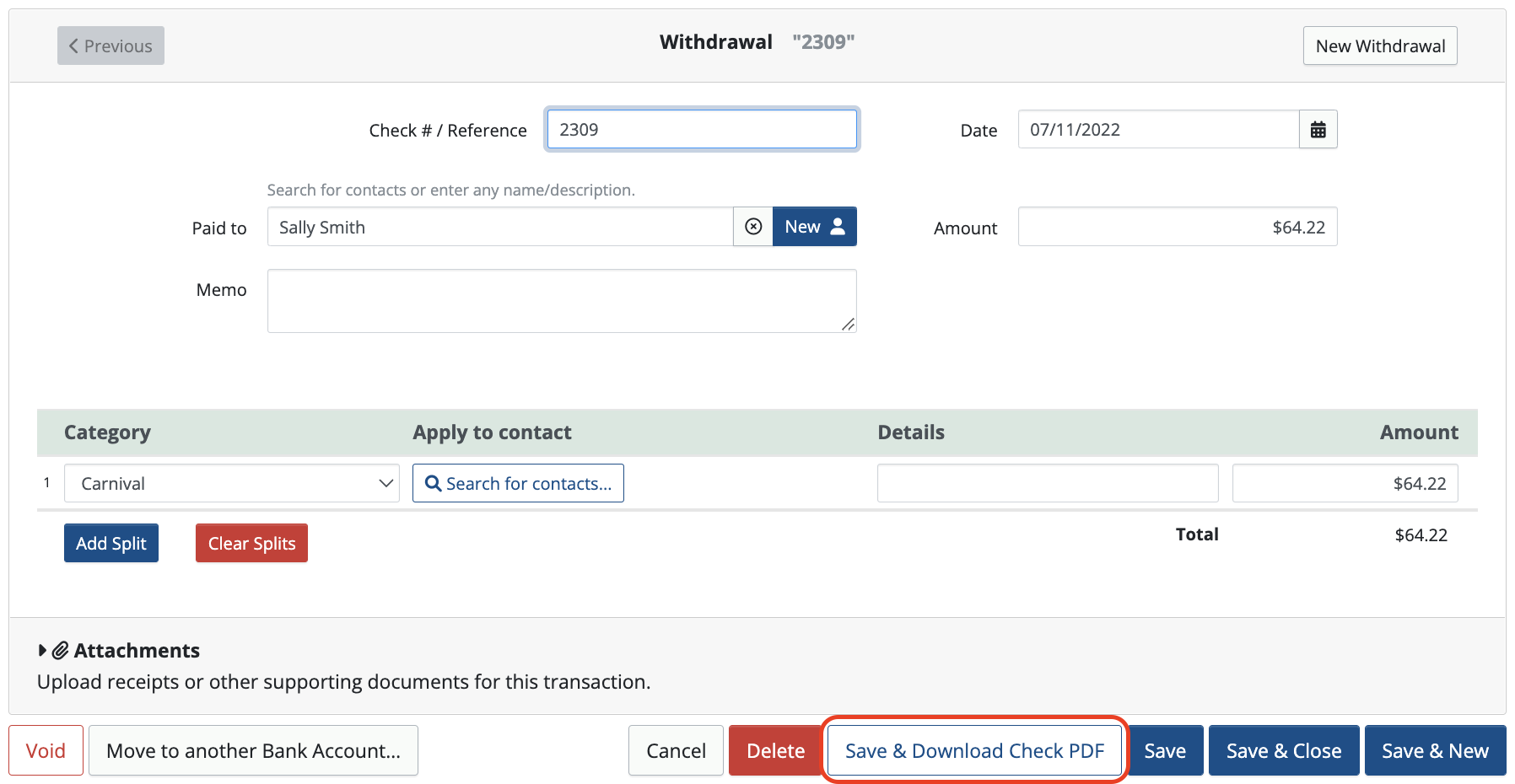 NOTE: If the person you are writing the check to (in the Paid to field) has been added as a Contact with an address, that will print on the check.
---
Selecting Pre-Printed Check Stock & Windowed Envelopes
Blank Check Stock
To take advantage of the Check Printing feature in MoneyMinder you'll need to purchase printable blank checks (if you don't already have them).
MoneyMinder uses the Quickbooks, one page per check, check on top format. Because printers vary so widely in how they feed paper, we recommend the check format with NO LINES. That gives your printer a little wiggle room.
Important! Make sure you do NOT choose "shrink to fit" or "fit to page" settings for your printer when printing each check.
Costco prices are incredibly good.
If you order from Costco, you'll want to choose:
Printer Type: (select the printer type you have)
Software Maker: QuickBooks
Software Version: Pro – 2006 or Higher
To get the most out of check printing, you might want to add the people you most commonly write checks to as Contacts in MoneyMinder. That way you only record the address once.
Windowed Envelopes
If you splurge and get envelopes to mail your checks with, we suggest windowed envelopes so you won't even have to write the name and address on the envelope (Costco: CE05BS). We recommend these.
---