Importing Bank Transactions from your Bank
See article titled Bank Integration for step-by-step instructions for linking your bank account(s) to MoneyMinder.
Once you've linked your bank account(s) you're ready to import transactions.
---
Click on the Banking icon in the toolbar.

---
Then click Import Transactions under the bank account you'd like to import into:

---
Click the Import button next to each item you would like to import: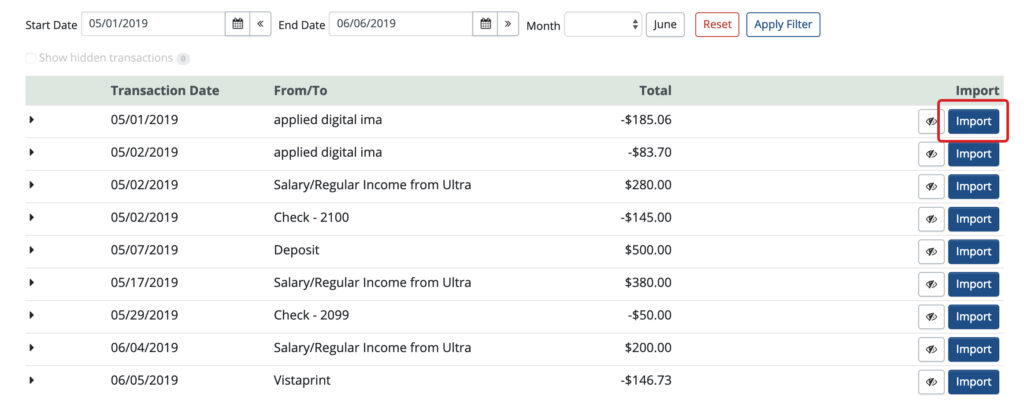 ---
Or click the ignore button to hide it from your list: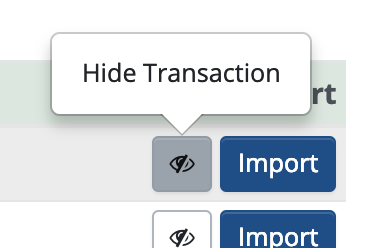 ---
Check that all fields are filled in correctly and assign a category if it is not autofilled (correctly):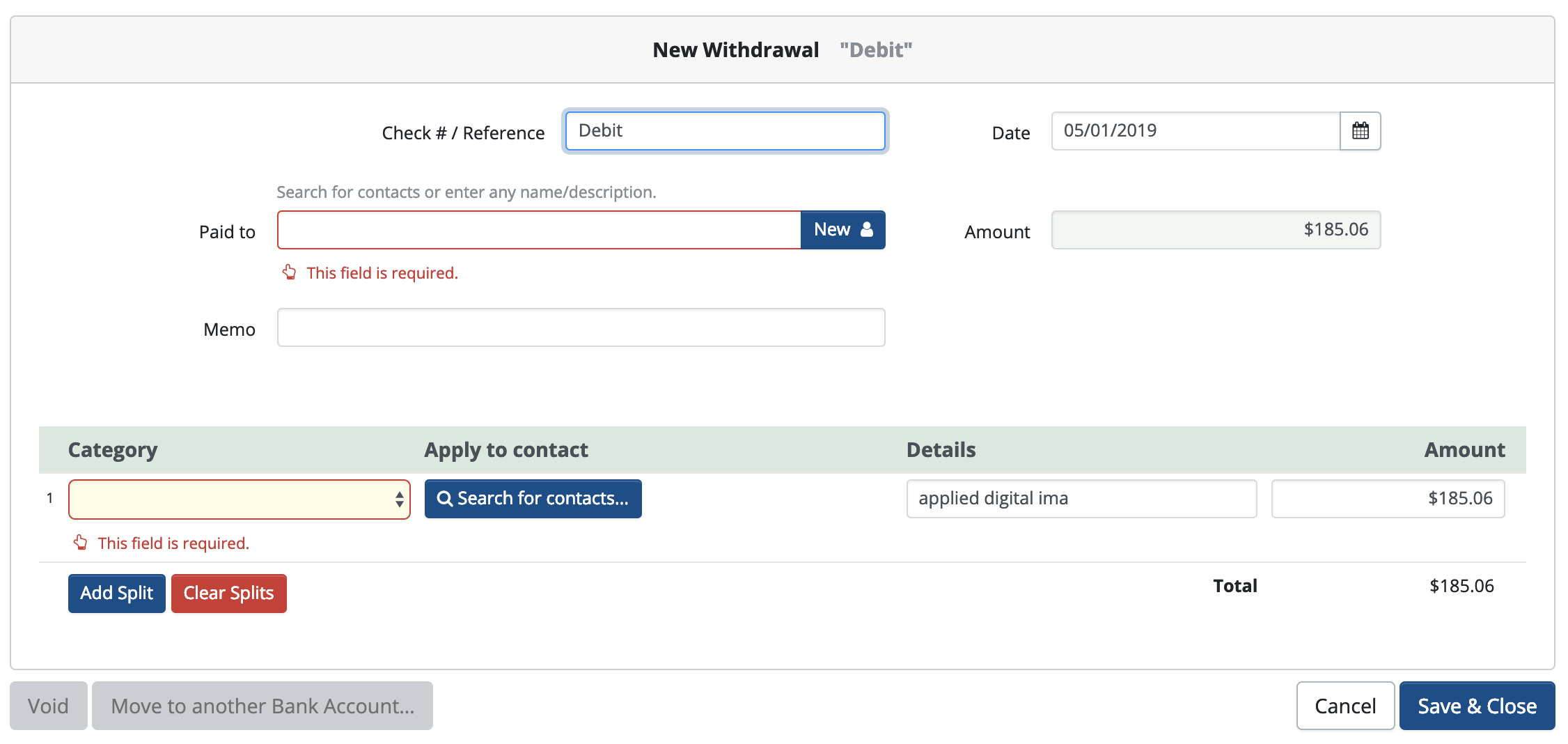 ---
Click Save & Close.
NOTES:
MoneyMinder recognizes duplicate transactions, saving you from accidentally importing duplicate entries. You can also hide your already imported transactions. And best of all, when you go to reconcile, imported transactions are pre-checked, saving you time.
In order to import transactions into this bank account, you must first set up a budget. See Knowledge Base or contact Support for more information.