It's National Volunteer Week! We want to talk about how to thank volunteers during a global pandemic. The world may have changed since last year's NVW, but in our view, the commitment of volunteers around the world has remained the same.
Volunteers are a ray of light that help us see hope in a tough situation. During this unique period in our history, we are seeing these helpful souls give back like never before. They're giving blood. They're buying groceries for those in need. They're donating their art in the form of living room concerts and tutorials. They're delivering meals. They're donating professional services. They're ensuring school kids don't go hungry by keeping up school meal programs. And they're hand-making Personal Protective Equipment (PPE) for hospitals and the general public. The list goes on and on.
The Coronavirus Pandemic has not spared many in its wake, and volunteer-run nonprofits are no exception. Even if your nonprofit has not yet been directly affected, studies have shown that as the economy slows, volunteerism follows. Now, that statement is not made to invoke fear. Rather, we want to help you be prepared. Here are a few articles and tools that can aid you in your preparation:
Thank Volunteers While Keeping Your Distance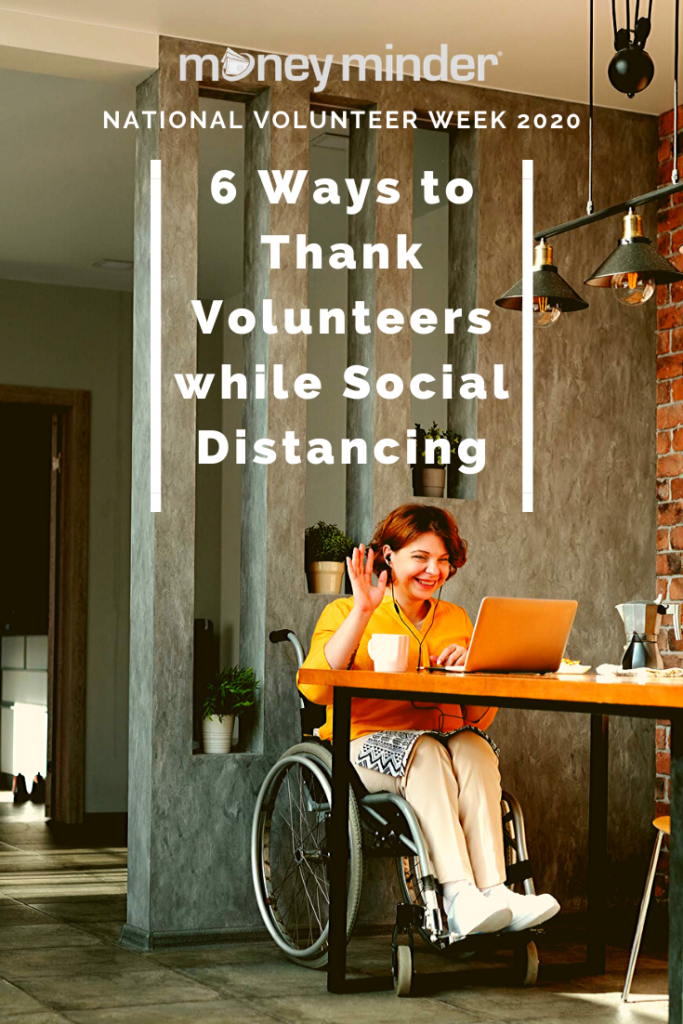 In addition to these activities which are focused on keeping your nonprofit afloat, you'll also want to give thanks. Volunteers who feel appreciated are more likely to stick it out in tough times. NVW is a great time to recognize the forces for good in our lives. If this sounds difficult without being face-to-face, here are some ideas for thanking volunteers with social distancing measures in place.
Keep it Local. From shamrocks to teddy bears and rainbows in windows, local communities have come up with their own unique ways of keeping things hopeful and positive. Search for local groups on social media that may have geographic-specific ideas for how you can give thanks.
Clap and Howl. Two current movements are undertaking towns each evening. In cities like New York, people are opening up their windows and doors and cheering for "essential" workers like nurses and grocery store clerks as they leave their shifts at 7:00. In more rural areas, families are going outside and howling at 8:00 to show the same gratitude.
Send a Gift. This nod of appreciation can actually be two-pronged. You can support one local business as you show thanks to another. Try gift baskets, gift cards or something that has unique meaning to you and the volunteer.
Try a Card or Poem. A simple heartfelt message can go a long way. These can be sent digitally, too, so no risk of contagion. If you're not much of an author, try our 7 Volunteer Appreciation Poems, our teacher appreciation poems or our free volunteer thank you quote cards.
Nominate them for an Award. The MoneyMinder Most Valuable Volunteer (MVV) program recognizes someone that has gone above and beyond by giving them a $100 Amazon gift card. Pretty cool, right? Check out the details and nominate a volunteer.
Pay it Forward. The best way to appreciate good in the world is to do good yourself. Help others and it will encourage more help. You can never have too much of a good thing, after all!
As always, we have so much gratitude for the helpers who keep this world of ours turning. Thank you! 🙏