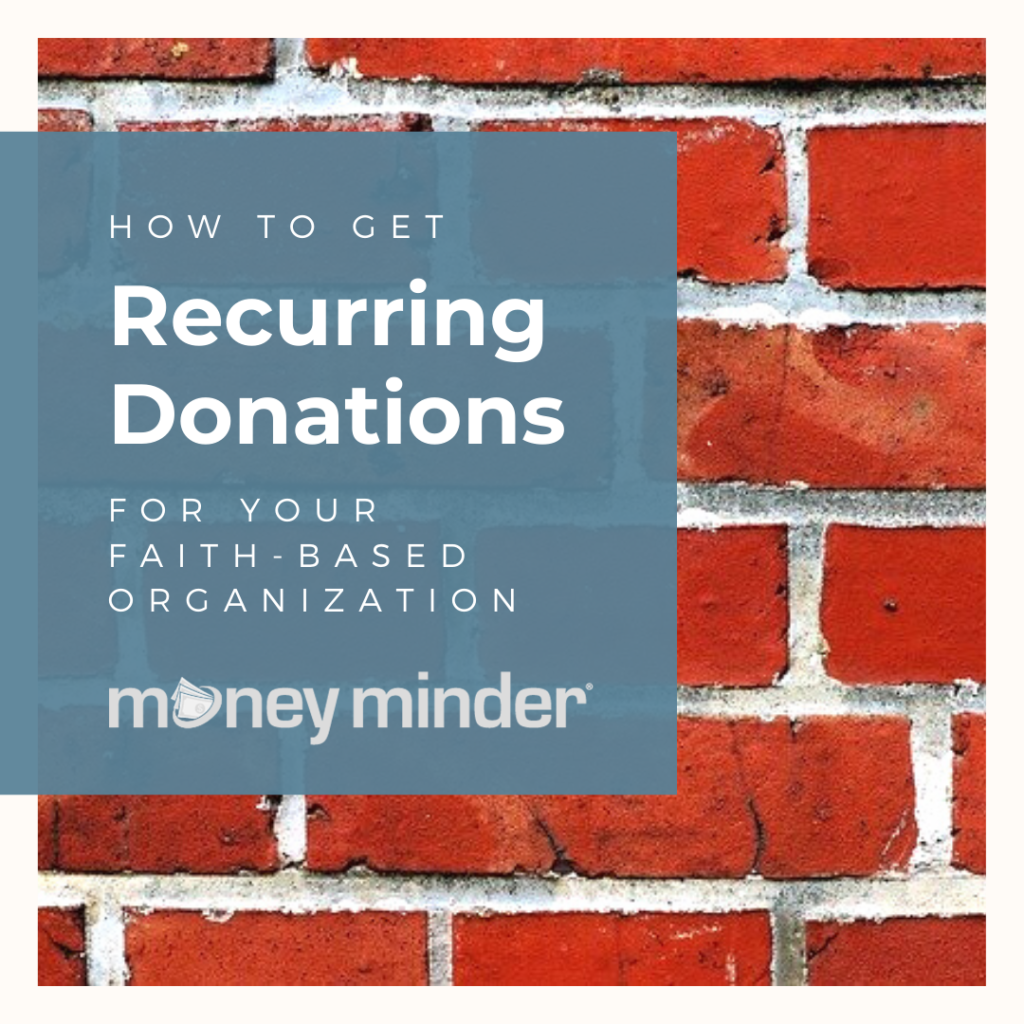 Whether you're a new church or a youth group, you understand that donors of any kind, big or small, are the support behind your faith-based organization. They allow you financial freedom to focus on your mission and goals. So how can you encourage one-time donors to become recurring donors? Here are a few ideas for getting recurring donors easily. 
Create a plan: If you get a one-time donor, what actions are you going to take in order to continue or further a relationship with the person or group? Have a plan set. For example, if someone donates one-time, will they receive a follow-up note, text or phone call in 30, 60 or 90 days? It would also be beneficial to have a plan for what the wording of your donation ask will be.
Make it easy:

Your organization's website needs to be up-to-date in order to handle recurring donations. Not sure how that's done? Check out

Donorbox

. It is customizable and free up to $999.99 in donations. 

Break it down:

Some donors don't like the idea of not knowing exactly where their money is going. Ease these worries with an informative infographic that shows how your faith-based group benefits from their donation. 

Gratitude: Saying "thanks" goes a long way.

Thank recurring donors

every month

of the year so they don't feel like you only notice them when you get a donation. Help them understand that they matter to you and your group.

Be authentic:

Make it a goal to create a real, meaningful relationship with your members. They will be some of your biggest champions. You can always reach out to one-time donors from the past and see if they'd be willing to donate to your church group again.
These ideas are relatively simple but they have the potential to bring in a lot of support for your faith-based organization. For more resources on fundraising or year-end tips check out our blog.