Working with a nonprofit is very rewarding because you get to help others in a meaningful way. But one side of the nonprofit industry that might not be enjoyable for some is the end of the year. Although the date may vary by group, "year-end" is the time for nonprofits to evaluate their finances. In addition, this is the most popular time for donors to support your organization. So, in addition to wrapping up your financial year, may need to find a way to encourage year-end giving or create a fundraising appeal. Here are 5 tips to help ease that stress.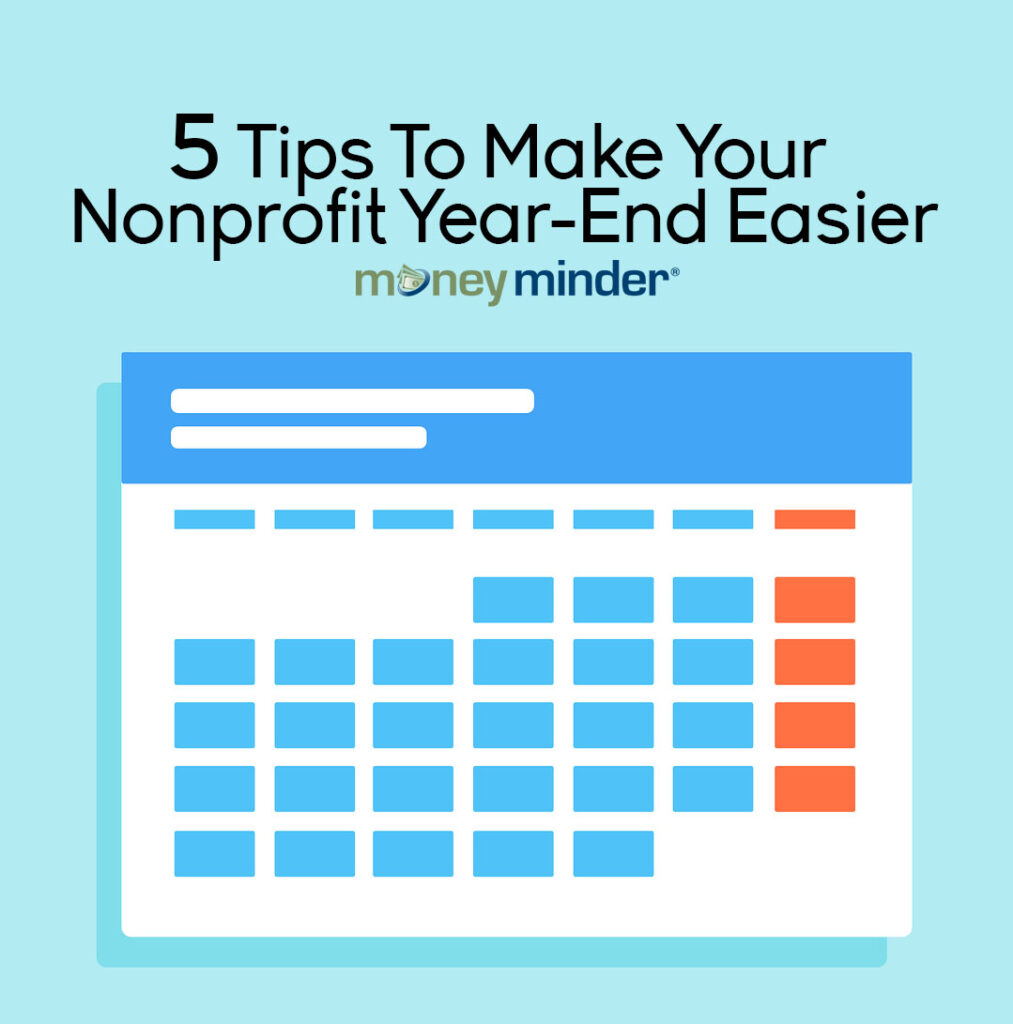 Social media is key: Utilize social media trends such as Giving Tuesday. Giving Tuesday was declared an international holiday in 2012. It takes place the Tuesday after Thanksgiving. Make it known that your nonprofit would appreciate donations on this day by using the hashtag #GivingTuesday in your social media posts.
Create specific fundraising strategies: Don't underestimate how crucial a specific plan is. Who are you going to target? With what campaigns? What goals do you expect to meet? Consider all factors and start planning well before your year-end.
Streamline your campaign: When your campaign is established, you won't be stumbling at the end-of-the-year. Fill your calendar with milestones – every important date from today until the last day of the year (or beyond). Then, you and your team have a visual of the plan.
Finish up finances: Not only should you be fundraising for the end of the year, you need to be sure your finances are in order. In MoneyMinder, follow the year-end process outlined in our Knowledgebase:

Complete back reconciliations
Print final reports
Complete the 990-EZ
Set up the new financial year
Update your user lists

Evaluate your year: The end of the year is a good time to evaluate your year.  What's working for your organization and what is not? What goals do you have for next year? How are you going to get there? Tracking your goals and progress year-over-year will be beneficial in understanding where you are and where you need or want to be.
The last few months of the year are busy as it is. Get ahead of the stress by creating a checklist unique to your organization and its needs. This will help the new year start off smoothly!