Donors are crucial to the success of nonprofit organizations, so make it a priority to thank them! There are many different ways to show appreciation in today's world. Thanking donors is a relatively easy task and strengthens your relationship in the long run. It can also be key to landing more donors in the future.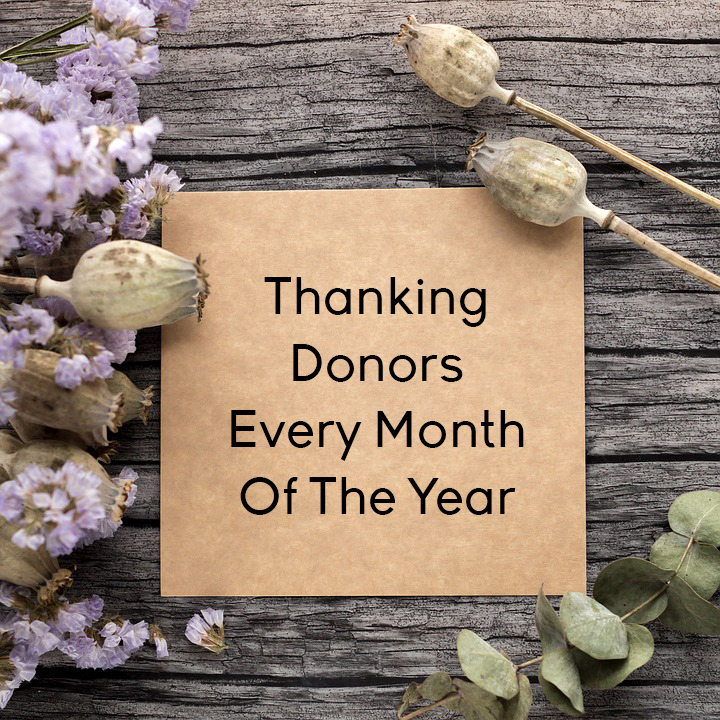 Every Donation Deserves It
Whether the donation is big or small, it needs to be recognized in some way. Here are a few ideas you can implement.
Make Use Of Holidays
A good way to stay on top of thank you's is to have them coincide with holidays. You could send themed thank you's to go along with the actual holiday or just use the holiday as a guideline for when they should be sent out.
Put it On The Calendar
Thanking your donors should be a priority to you and your organization. Write it down on your shared calendar so there's no forgetting. Set aside a specific time for you or someone in your organization to thank donors.
How To Say It
So what exactly should you be saying to your donors? Two guidelines to follow when writing a thank you are to be prompt and specific. Within a few days of receiving a donation, send a digital or handwritten thank you including exactly what the donation went towards.
Keep It Simple
Thanking your donors does not have to be a grand gesture. Even something as easy as including a blurb about them in your monthly newsletter is always appreciated. If you ever receive feedback about your organization from your donors, include that in the newsletter, too.
Keeping in touch with your donors on a monthly basis is a great way to show them how much their donation is appreciated. Plus, genuine gratitude will foster a relationship between your organization and your donors that could last a lifetime.