Motivation is defined as "the general desire or willingness of someone to do something". When it comes to kids and sports, you may be seeking the motivation to participate or to uplevel their skills. In either case, there are some tried and true ways that we — as parents and coaches — can help light this spark.
The National Alliance for Youth Sports (nays.org) helps coaches, parents, volunteers and administrators provide the best sports experiences for children. They suggest remembering the 3 C's when learning how best to motivate kids in sports:
Competence: this is all about keeping it positive. Focus on helping young athletes feel "competent" by highlighting what they are doing well, instead of areas where they are struggling.
Control: for this "C", the theme is giving the athlete some "control" in where they would like to focus their training, and motivation can increase.
Connectedness: finally, helping teammates feel connected with strong relationships has also shown to increase motivation in young athletes.
20 Sports Motivation Ideas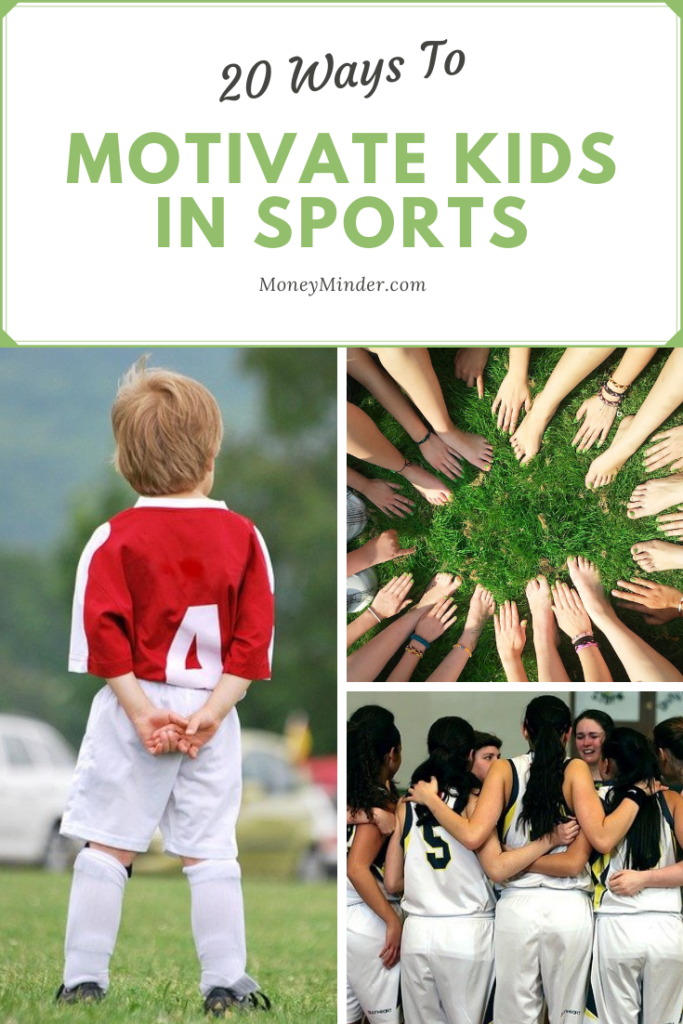 So, what are some tactical ways you can motivate kids in sports and apply the 3 C's? Try some of these favorites:
Break things up with a mid-season team building activity.
Practice at home, and make it fun.
Try a motivational speech to your team, it just may work.
During a losing streak, focus on the positive aspects and highlight what to work on in a positive light.
Every mistake doesn't need to be discussed — oftentimes a player knows what went wrong.
Play to each player's strengths and don't be afraid to switch their position.
Share one of these motivational sports leadership quotes.
Cut back on yelling at all costs.
Take a step back and focus on the fundamentals.
When the team isn't feeling cohesive, host a team dinner.
Research and find some different drills and activities that might change the player's thinking on a skill.
Ask your young athlete how he or she is feeling.
Take a break from practice and try a team spirit event.
Reward not only the athletes who are doing it right but also the ones who are hustling hard.
Encourage teammates to help one another.
Don't take a blanket approach; figure out what works for each child.
Iterate. Don't expect the final product right away.
As their biggest cheerleader, always wear your team's uniform or other spirit wear.
Brag about them in front of their family or peers.
Host a youth sports awards night.
We hope some of these tips will help you motivate your kids to play a sport or inspire them to take their game to the next level. If your child is still struggling, talk to them. Maybe there is another activity that would be better suited for them to remain involved with higher levels of motivation.