Importing Square or PayPal transactions into MoneyMinder
See article titled Connecting your merchant account(s) (Square or PayPal) to MoneyMinder for step-by-step instructions for linking your merchant account(s) to MoneyMinder.
Once you've linked your merchant account(s) you're ready to import transactions.
---
Click on the Banking icon in the toolbar.

---
Then click Import Transactions under the merchant account you'd like to import into:

---
Click the Import button next to each item you would like to import: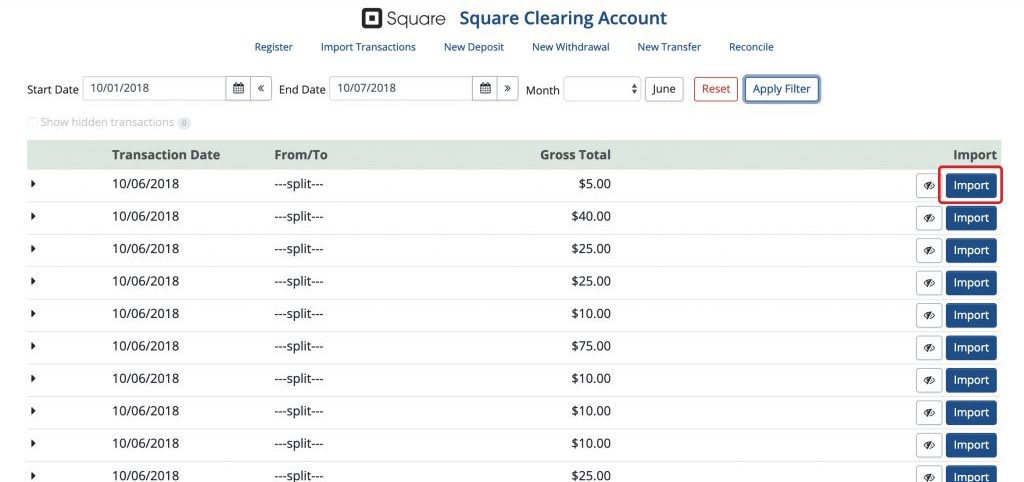 ---
Or click the hide button to hide it from your list: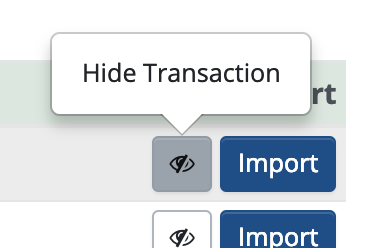 ---
Check that all fields are filled in correctly and assign a category if it is not autofilled (correctly):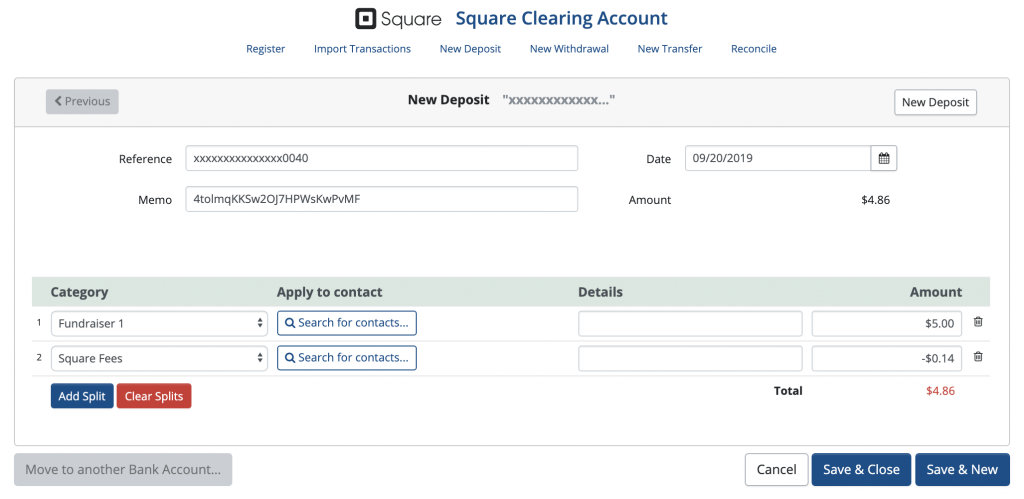 Click Save & Close.
---
Once the money is deposited into your bank account at your bank, you'll transfer the money from the Square or PayPal Clearing Account into your Checking account. You'll do this by clicking on the New Transfer button. Fill in the required fields and click Save. Ideally, this will bring your Square or PayPal Clearing Account balance to zero and increase your Checking Account balance to reflect that deposit.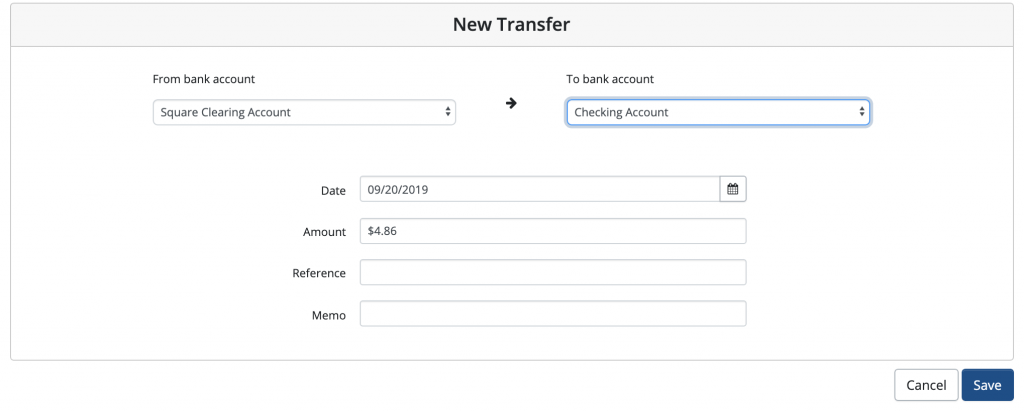 NOTE:
Would you like the Category to autofill during import? If so, please use the following parameters, depending upon the merchant service you're using:
When you are importing from PayPal, if the item NAME matches a budget category then it will autofill to that category.
In Square if the item detail itemization category or name is the same as a budget category it will then autofill.