Getting Started with MoneyMinder
To get started in MoneyMinder, you'll need to do 3 things:
1 — Add a new financial year
If you haven't already done so, add a new financial year by clicking on Financial Year and selecting Add New Financial Year.

Identify the year you'd like to add and click Create.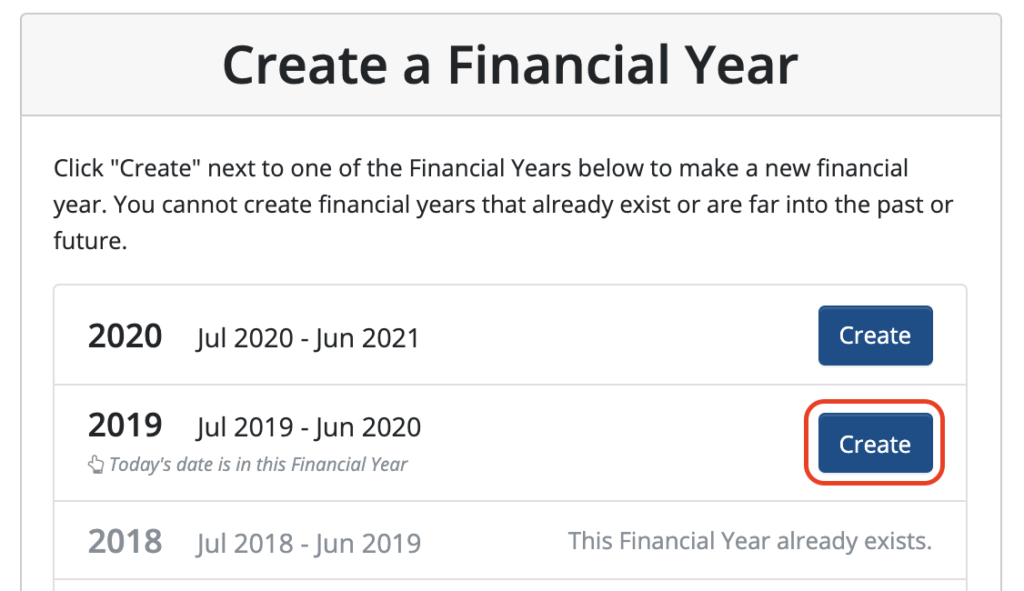 Click Done.

You should be able to see the financial year here:

2 — Set up your bank accounts
Make sure that you have the bank statement for the beginning of this year. You are going to want the balance that the bank says you had in your account on the first day of the financial year.
Also, make sure that you have a list of all the checks and deposits that were recorded in your books for last year but that did not clear the bank on the final statement.
Next check to make sure that you are in the correct financial year. You can see what year you are in by looking in the upper left corner:

Click on the Banking icon in the toolbar.

If you're setting up a new account, click Add Bank Account. If you're group was using MoneyMinder last year you can either Add Bank Account or Copy your bank accounts from the prior year.

MoneyMinder allows for multiple bank accounts, so you can set up as many as you need.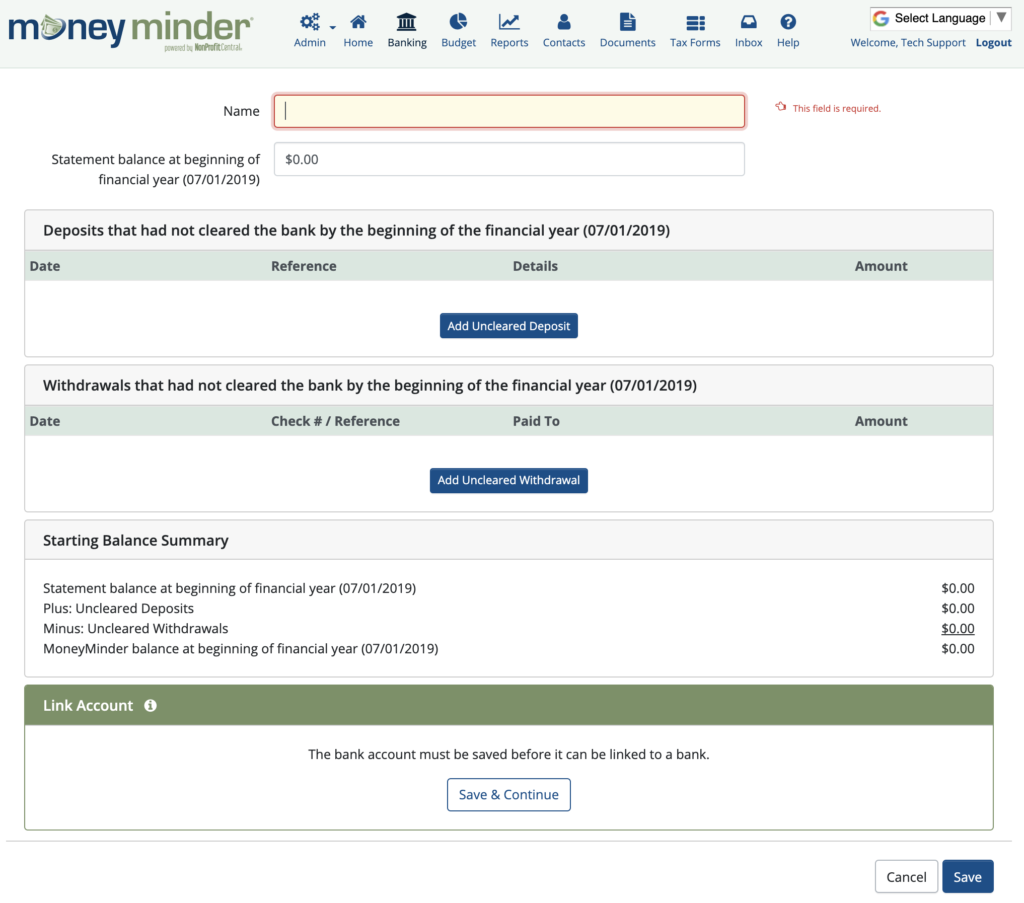 Enter the name of the account, starting balance (taken directly from your bank statement), and add any uncleared checks and/or deposits here. Uncleared checks and deposits are those transactions that were written in the prior financial year, but did not clear your bank account until after the start of your new financial year.
Note: Entries you make in this section do not effect your current year numbers at all. They are here as place holders for the bank reconciliations. This is a security measure. It is most transparent to enter the bank statement opening balance, which is easily verifiable, and then enter any known outstanding items to arrive at a true starting balance for the year.
If there were no outstanding checks or deposits for this account, you can simply click Save.
You'll do this for each of the Bank accounts you'd like to add.
3 — Set up your budget
If you're new to MoneyMinder you'll have the option to either use one of our templates or Start a New Budget. If you used MoneyMinder for your last financial year you'll have an additional option to copy your budget from a prior year. Whichever choice you make you'll be able to make changes.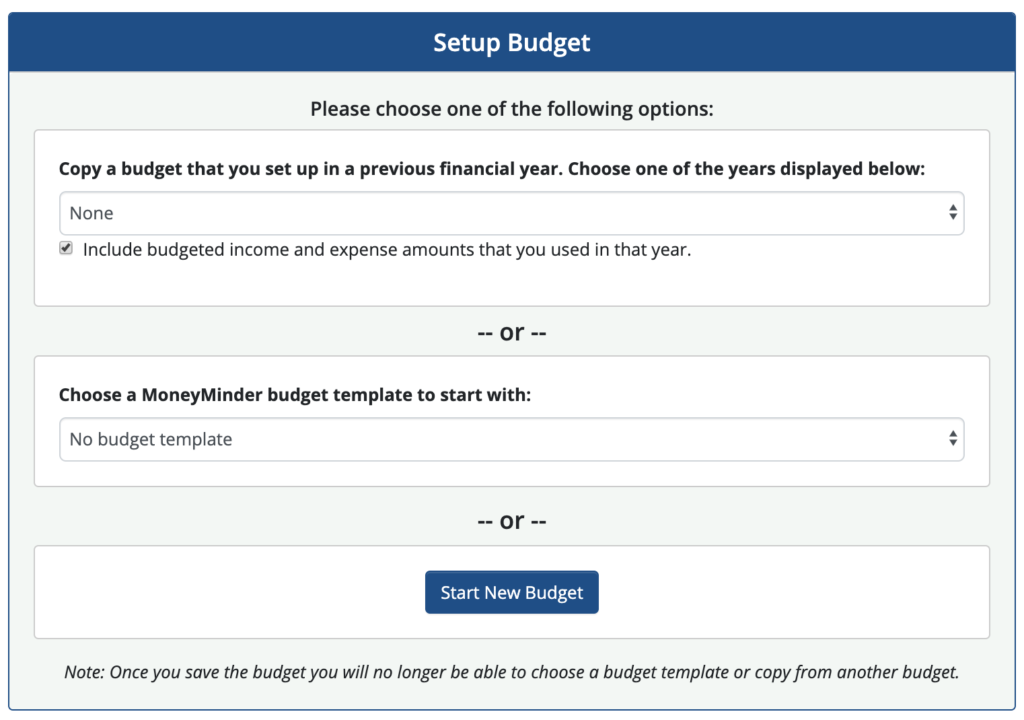 4 — Add/delete/edit users
Click on Account in the blue bar at the top of the MoneyMinder window. You will see a list of the people who currently have access to your account and their user privileges.

To add a user, click on Add New User. Enter the e-mail address and the name of the person. Now choose the access rights. Then click Send Invite.
Reporting users cannot change any information on your account. This is the safest login to create.
Contact users have access to all reports and can update information in the Contacts File, but cannot enter any Banking information.
Banking users can access all banking functions: they can add deposits, withdrawals and transfers. They can reconcile the bank account. They have access to the Contacts and Reporting menus. However they cannot add new users or change budget numbers or categories.
Administrative users are all powerful. Most accounts have just one. Sometimes two.
When a user no longer needs access to your account, you can simply click on the Edit button to the right of their name and delete them.
Tip: If a User changes e-mail addresses, it is best to delete the User and then re-Add them.