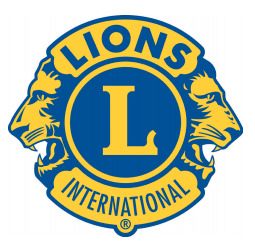 There are over 48,000 Lions Clubs the world over. Over 1.4 million people volunteer through local Lions Clubs in over 200 countries. The mission of a Lion is simple: to serve. They serve their communities, meet humanitarian needs, encourage peace and international understanding.
Today, Lions continue to connect and serve using virtual tools wherever possible. For example, one Hawaiian Lions Club is coordinating 3D printed PPE, coordinated mostly using digital tools. As the Lions like to say, "where there's a need, there's a Lion."
Whether you are starting a new branch or just need to breathe some new life into your club, growing your membership can be a challenge. We're here with some fresh tips and tricks for ensuring you maintain the human resources needed to continue to serve.
For starters, you must make sure people know you are an existing, active organization with a real need for volunteers to serve the community. It's not always going to be like Field of Dreams (if you build it, they will come). People are rather busy these days, and they simply may not be aware of your organization. Helping your community feel "in the know" about what you're up to is a great way to grow membership. Some ways to do this:
Share photos of a recent project to a database of email subscribers.
Highlight your volunteers who are doing great things in a quarterly mailer.
Ask your social media followers to share an upcoming need you have. This is a great way to engage in the digital age.
"Boost" your requests or needs on Facebook and other social media platforms to a geographically and demographically targeted audience.
Have professionally printed banners displayed at your location announcing what you're doing to serve the community.
Ask members to utilize Facebook groups to share activities and events.
Request that your members share their experience and your needs with their friends and family.
Don't forget about bulletin boards at your local grocery shop or hardware store.
Be sure to have printed materials announcing your service needs at your various events.
Reach out to local radio and television stations to see if they are willing to cover your next big event. You can also ask if they provide any free or discounted exposure to nonprofits.
Show appreciation and thanks to your current volunteers to ensure your reputation is positive.
Manage and track your members securely with MoneyMinder FREE Edition. It's forever free. No credit card required.