Do you remember back in the day when QR Codes were going to be the next big thing? You just had to download a QR Code reader app and then you could be connected to a website in seconds, without having to type in a lengthy URL. Then, for a little while, it seemed like QR Codes went away. But when major smartphone carriers made the change to allow QR Code usage from the photo tool, usability became easier.
If you are part of a nonprofit or volunteer-run group, you may consider implementing QR Codes in your fundraising events. This article will tell you everything you need to know.
What is a QR Code?
The Quick Response (QR) Code was created in 1994 to track automotive parts inventory. It's an obscure pixel pattern that is seen as the real-world equivalent of a clickable link without having a mouse, browser or computer. QR Codes are seen as a solution to connecting the physical world to the online world.
When the COVID-19 pandemic hit and sanitation was at an all-time high, restaurants, stores and service providers ramped up QR code usage. These handy links let people get to their menus, forms and information without having to touch something multiple others had. It was one less thing for employees to clean, and it was just the catalyst QR Codes needed to put them back in the mainstream.
How Do QR Codes Work?
To use a QR Code, you first have to create the web page, survey, form or another piece of content you want people to quickly access. Then, save the URL in a QR Code Generator (they're free). Your end-user can then point their smartphone's camera at the code, and they will be automatically taken to the web page you created. Easy peasy.
Where Might You Use a QR Code at a Fundraiser or Event?
First of all, make sure you have a great printer or outsource this job to a professional promotion company. If your QR code is not printed correctly, it might not be read correctly. That said, QR codes can go on just about anything. Here are a few ideas for incorporating QR Codes at your next event:
Tabletop Displays
Signs
Posters
Stickers and Decals
Handouts
Registration Table
Name Tags and Badges
Menus
Lanyards
For fundraisers, some of the key ways to use QR Codes would be linking people to your Online Store to donate, purchase a ticket or buy an item. If you're hosting a silent auction, you could provide a QR Code on each item to give additional information about the item and who donated it.
Outside of events, there are other ways you can incorporate QR Codes. Send them home on handouts with kids so the parents can get further instructions and information. Encourage usage by adding an incentive like a giveaway or discount. Save money on printing by linking to digital editions of handouts. Use them to get feedback, to avoid long lines pushing paperwork, and to prompt an action, such as "scan to participate". The sky is the limit.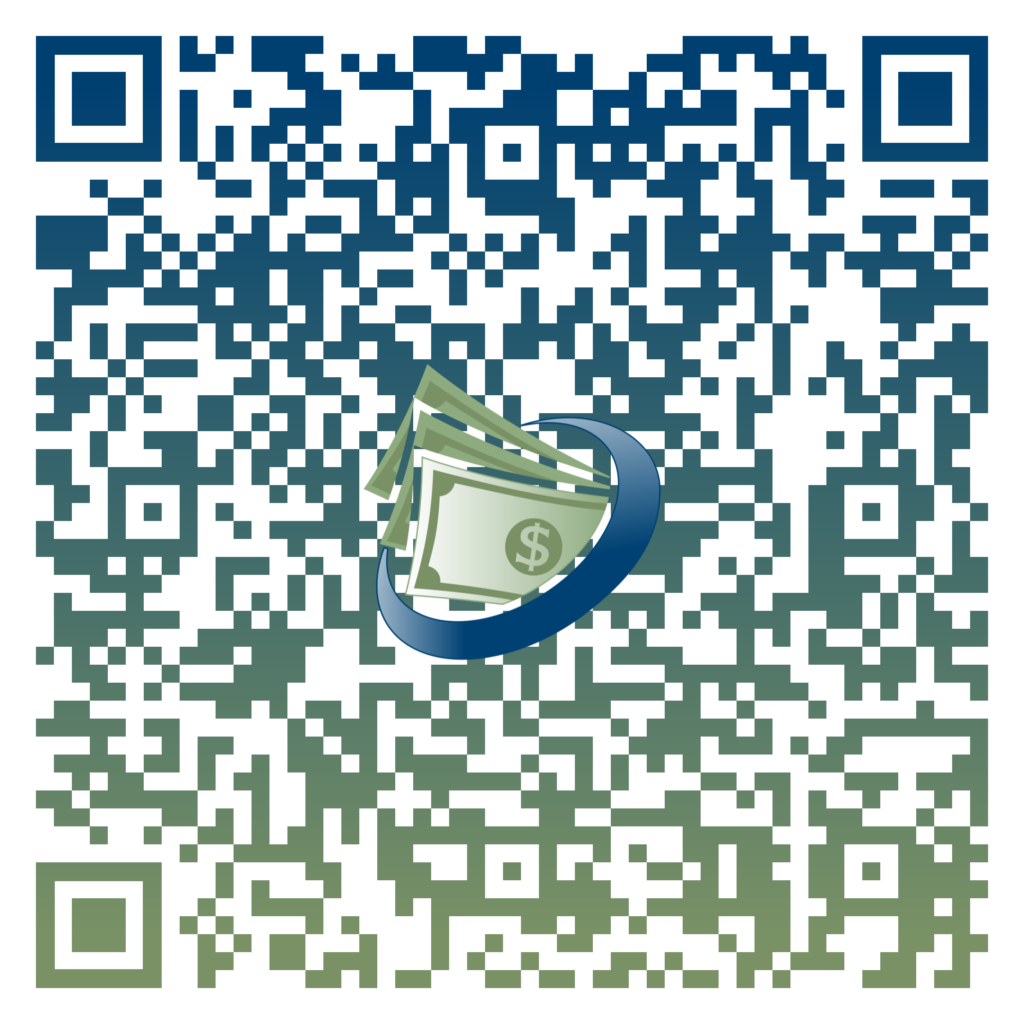 Do's and Don'ts of QR Codes
Make sure you're maximizing your QR Code effort by implementing them the correct way. Here are some tips.
DO leave a white space boundary around your QR Code (also called a quiet zone)
DON'T ask people for a ton of information or to set up an account in order to use your QR Code
DO change the color of your QR Code and add a logo for branding purposes
DON'T make the QR Code to small to read (use a 1.5″ x 1.5″ minimum size)
DO test your QR Code before you go live to ensure it works
DON'T use too light of a color or it won't scan well
DO be sure to only ask for necessary information
DON'T distort the QR Code in any way
DO provide a label of what is on the QR Code and instructions such as "Aim your smartphone's camera here"
DON'T make it too complicated or require a lot of steps
DO keep the link alive well after the event
How do you plan to use QR Codes at your next event? Grab our handy QR Code Guide to keep all of these reminders in one place.