A school talent show is a great way for the PTA or PTO to raise money. Even more important, it helps kids to get used to being in front of an audience and show off what makes them unique! Putting on a school talent show fundraiser is fun, but it takes time and dedication to pull it off.
Here are a few tips and considerations as you embark on setting up your first school talent show fundraiser.
Create a Committee
A diverse talent show committee will comprise of students, parents and teachers. Having a group to manage the event will help take some pressure off a single person trying to go it alone. The committee, and possibly the addition of volunteers, will help pull off the event on the big day.
Find a Venue
First, you'll need to decide if your campus has a good venue for the event. Usually, the school theater is the location of choice, but some schools don't have one.
Set a Budget
Although the ultimate goal is to raise funds, you have to spend money to make money. Create a budget for putting on the show. This will help ensure you maintain a positive fundraising event ROI. You'll want to assess what supplies you'll need such as audio and visual equipment rental. If your show is a competition, there may be awards or trophies to purchase. You may also want to have a printed "playbill" so the audience can follow along with each talent.
Find Sponsors
Businesses can show their support for the community by sponsoring your school's talent show. Offer premier banner placement on the stage or within the playbill.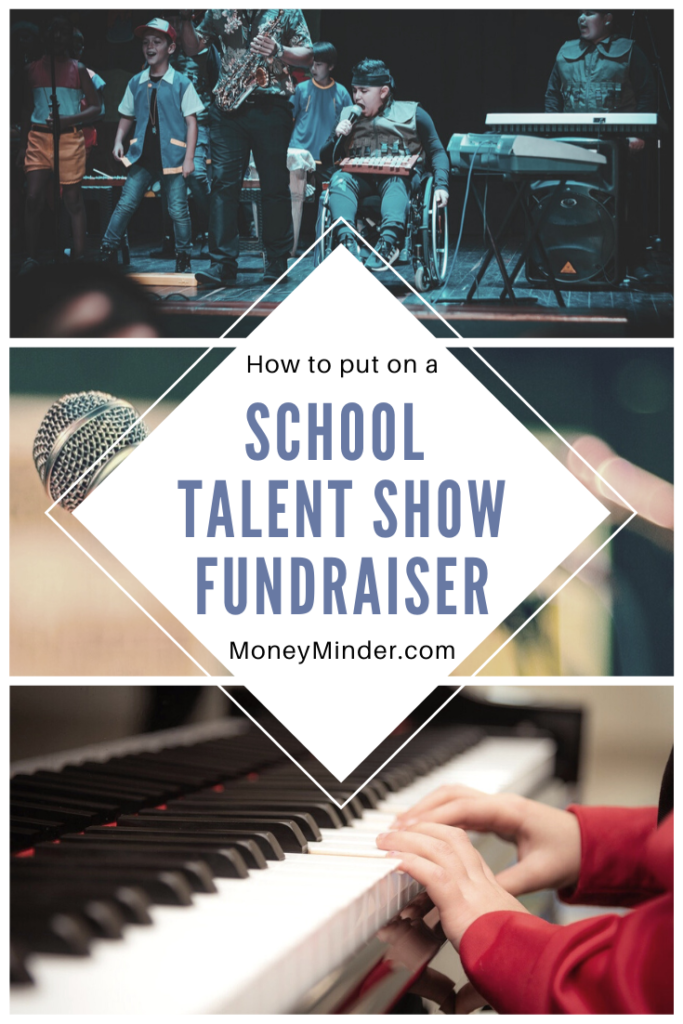 Sell Tickets
Decide in your budget how many tickets you'll be able to sell and what price you'll need to set in order to meet your goals. In addition to tickets, concessions are a great way to supplement the income from the fundraiser.
Get Talent
And now for the main event! What is a talent show without talent? Spread the word high and low and don't forget to promote the prizes – a great incentive to come for a little friendly competition.
It's Time to Let the Kids Shine
So, the big day has arrived. Be sure to have your committee and volunteers come 1-2 hours early. After all, you are not a professional production team. Things can go wrong, and you want to leave time to run through lighting and sound checks as well as deal with and put out last-minute fires. In addition, some portion of your team should be dedicated to cleanup and shutdown.
If you choose not to make your school talent show a competition, that's totally fine. Your PTA or PTO knows what is right for your school. Just be sure that each child is applauded for their efforts. It's their time to shine!
Once your event has concluded, be sure to follow our cash handling and banking rules so that your fundraiser will be a success both on paper and off.