So, you've been elected Treasurer for your PTA, Booster Club, Rotary or Sports League. Even if you aced accounting in college, this responsibility isn't to be taken lightly. Providing a nonprofit financial statement is an absolute must. Here's why.
Your board members and/or key stakeholders need to know what has changed with the finances since the last update. Without someone carefully watching finances and budgets, the organization wouldn't be functional. We spoke about cash flow management in last week's blog, but this week it's all about accountability with the financial statement.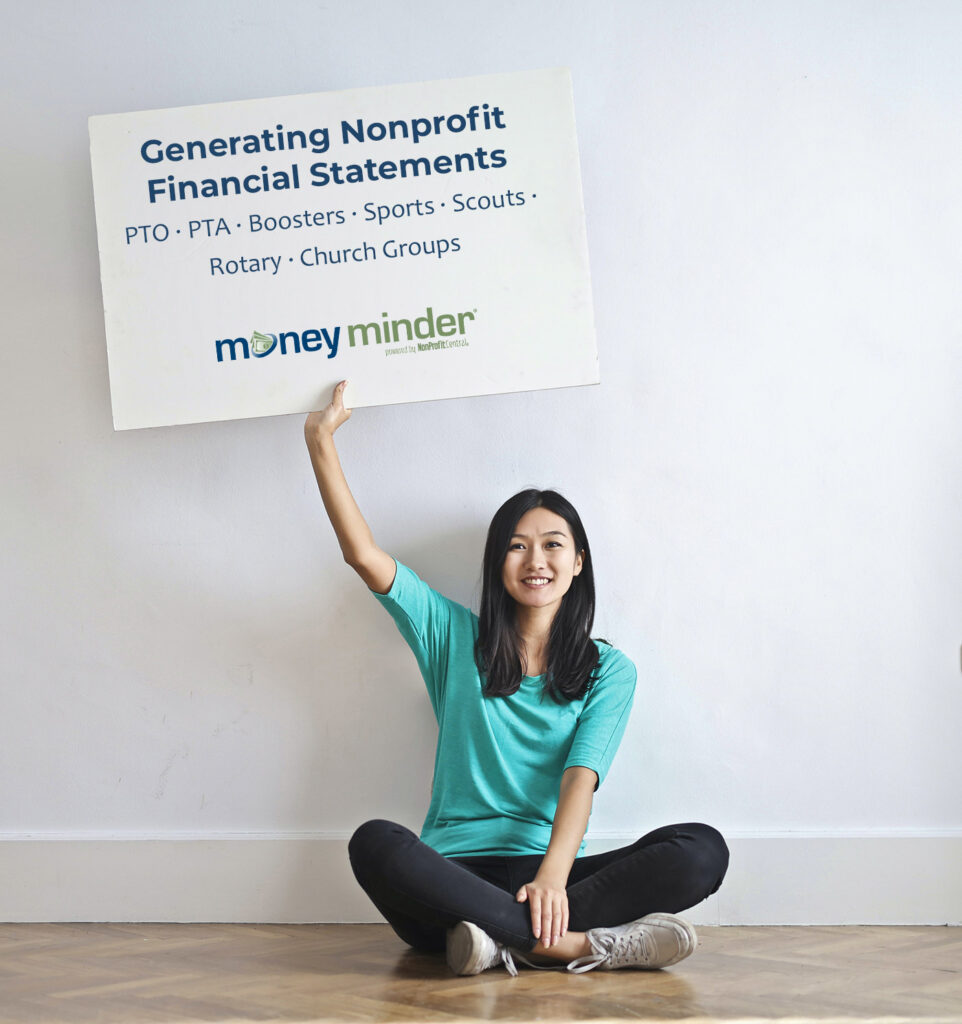 This document is often presented in a monthly or quarterly meeting. If your meeting doesn't give you "the floor" for 10 minutes to present this information, speak up! This allows for transparency into the treasurer's activities, helping to prevent fraud—including the all-too-common "who'll miss the $20 bill from the cash box" variety.
The nonprofit financial statement also helps ensure board members are on the same page with the allocation of funds as well as forecasts and actuals for incoming funds. It can never hurt to have more than one set of eyes on these types of documents. This is just as true if your group is small and hosts just one fundraiser for a football team, as it is if you are a multi-county sports league funding hundreds of teams.
What Should a Nonprofit Financial Statement Include?
For our purposes, we will speak to the MoneyMinder Treasurer's Report. This one-click report is simple to run anytime someone in your group needs it. This could be applied to any treasurer's tool you may be using.
Generally speaking, it provides a picture of what's in your bank account(s), how much you've brought in to date, and how much you've spent to date. Specifically, a Nonprofit Financial Statement should include:
Organization's Name
The time period for which it is reporting
For each bank account:

Balance(s) at the beginning of the period
Balance(s) at the end of the period
Actual In, Actual Out, and Net for your group's categories (i.e. Fundraising, School Projects, Passive Income, Administration, etc.)
Actual Totals
Increase or Decrease in Funds
Available Funds as of Date
The balance at the end of the period should agree with the balance in the organization's checkbook register or Bank Statement Report for that time period.
Successful organizations—even smaller groups—have systems in place to ensure the accuracy of information. Why reinvent the wheel with a home-built system or one that uses multiple different tools, when MoneyMinder can do it at the click of a button for $179 per year? Take MoneyMinder for a spin for 30 days. No credit card or obligation.