Sometimes people generously donate gift cards that they have to nonprofits, for the nonprofit to use to purchase items at that store. Following is a suggested way to track those in MoneyMinder.
---
Click the Banking icon in the toolbar:

---
Click the Add Account dropdown.

---
Choose Bank Register (Manual Entry) from the dropdown.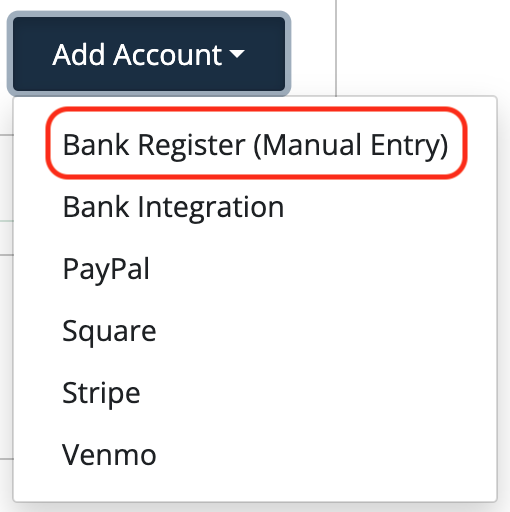 ---
Name the bank account (e.g. Grocery Store Gift Card) and set a $0 starting balance:

---
When you receive the actual gift card, record a deposit into the bank account for the value of the gift card. You could allocate this deposit to "Donations" or whatever you feel is appropriate.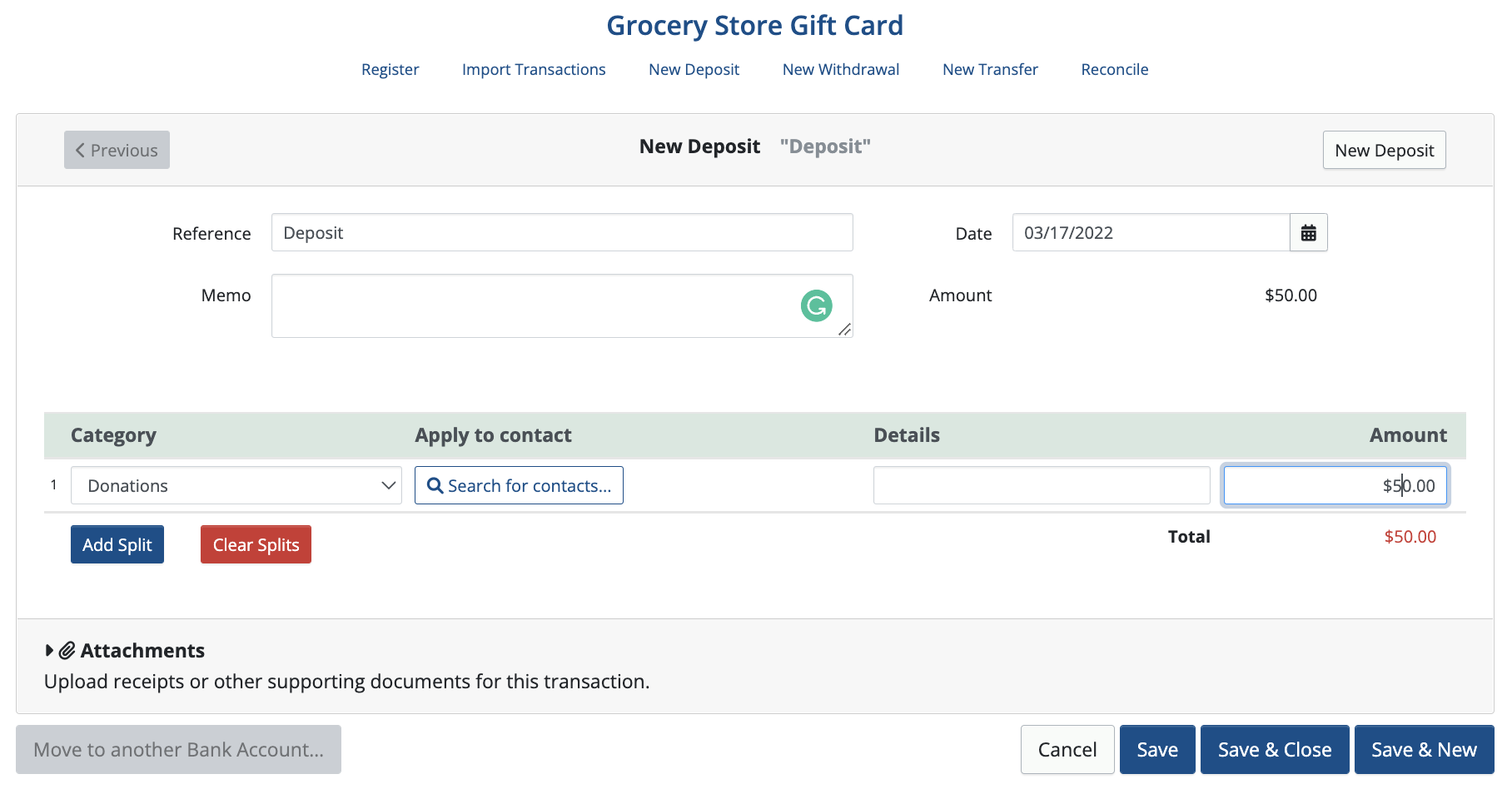 ---
Note: Do not set the starting balance of the bank account to the amount you are receiving. That would throw off your Funds Available at Start of Year which we need to avoid. These need to be recorded as deposits.
---
As you use up the card or spend money from that card, record the transaction as a withdrawal against that bank account up to the value of the gift card.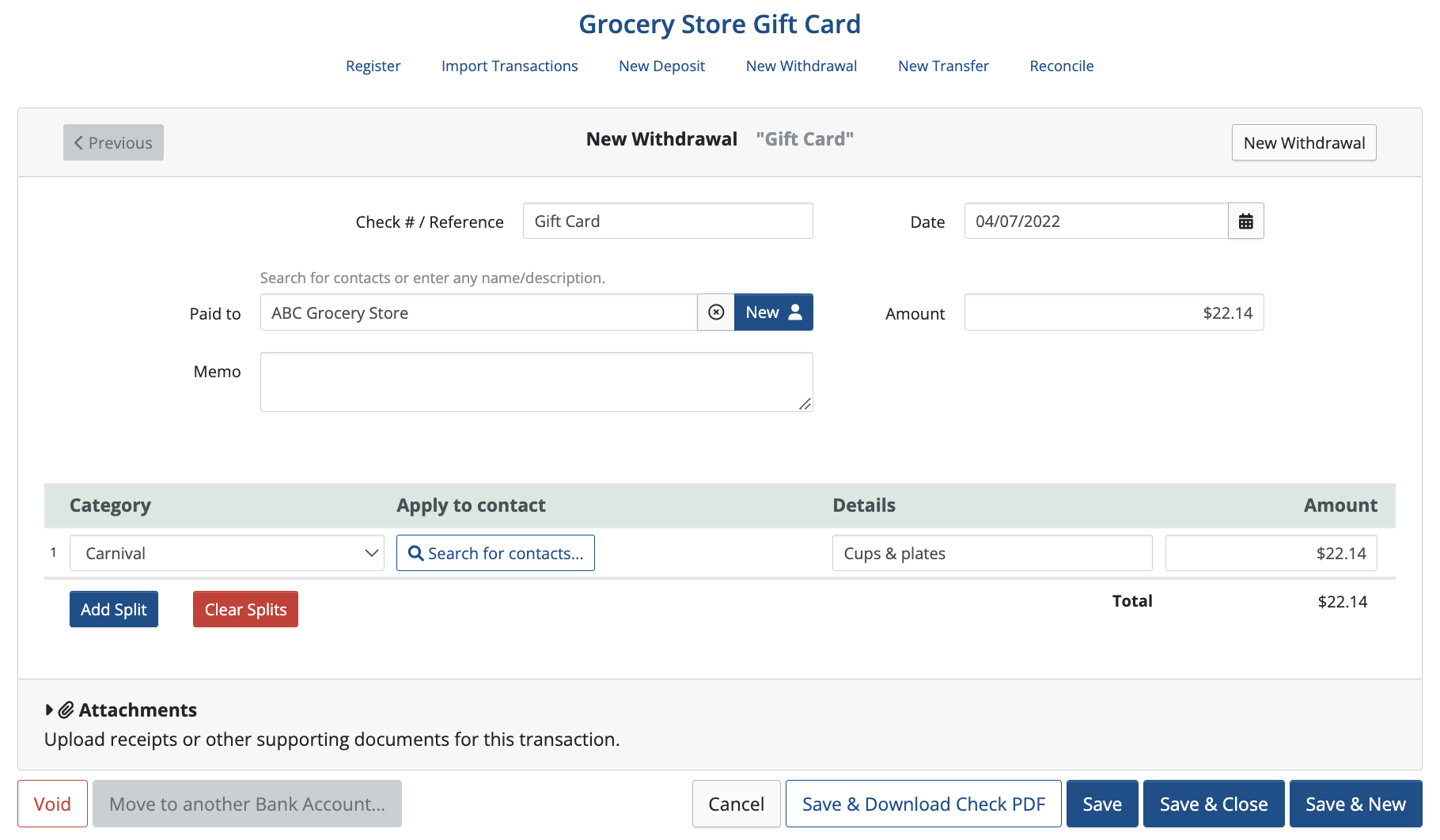 ---
Note: This method will increase both your income and expenses, which reflects reality.
---