If you haven't already done so, add a new financial year by clicking on Financial Year and selecting Add new financial year.

---
Identify the year you'd like to add and click Create.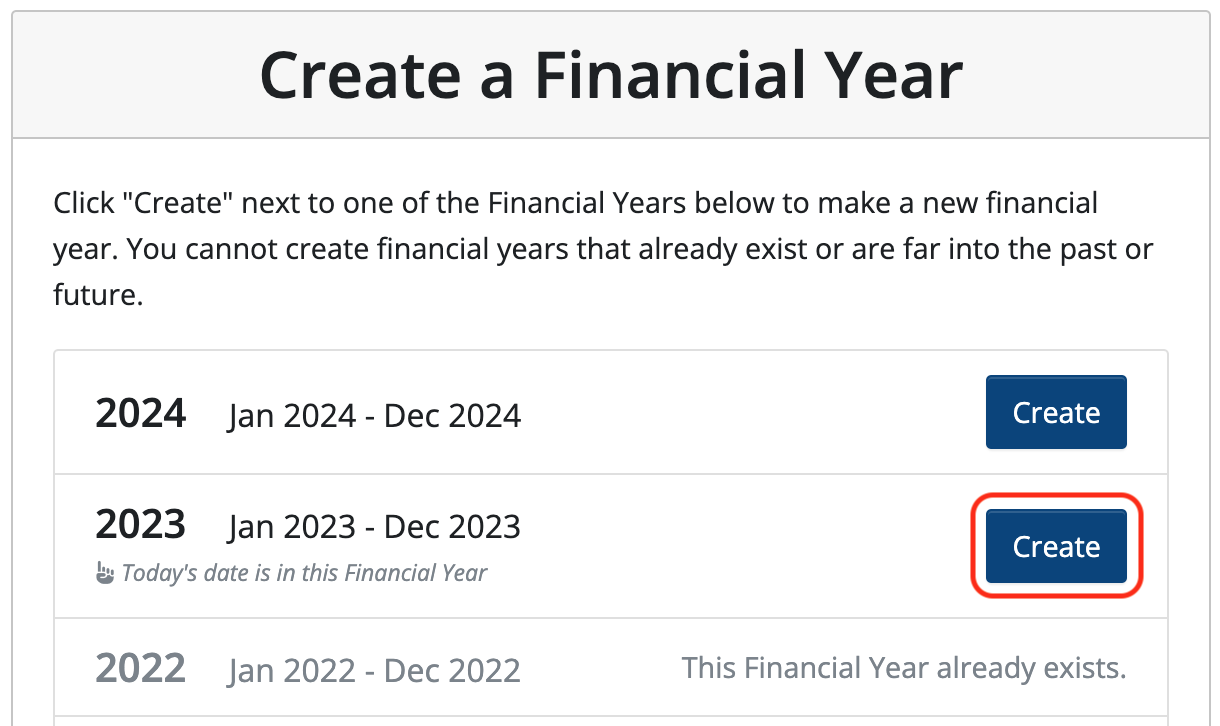 ---
You should be able to see the financial year here along with the range that financial year covers:

---
Now you're ready to set up your bank account(s) and budget.
---