Are you a current MoneyMinder user, ready to get a new financial year setup? Just follow these instructions:
First, add a new Financial Year to your account
Next, add your bank accounts
Now, set up the budget
---

Optional:
If you use the Contacts feature, you might want to copy your Contacts from the prior year.
Click on the Contacts icon in the toolbar.

---
Then click Copy contacts from another financial year…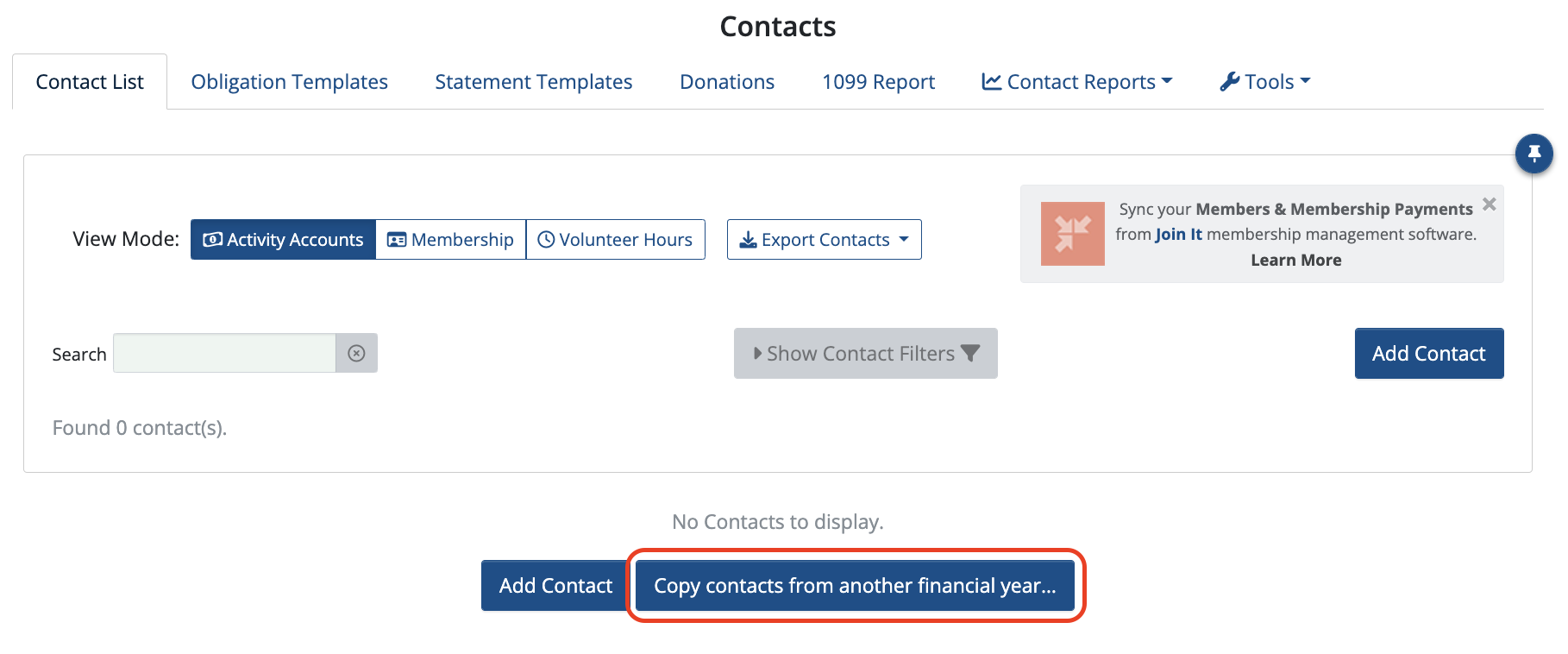 ---
If you've used the Contacts feature in prior years you will be asked if you'd like to carry forward activity account balances.
Check the box to carry those forward.
Uncheck the box if you'd like to start everyone with a $0 balance.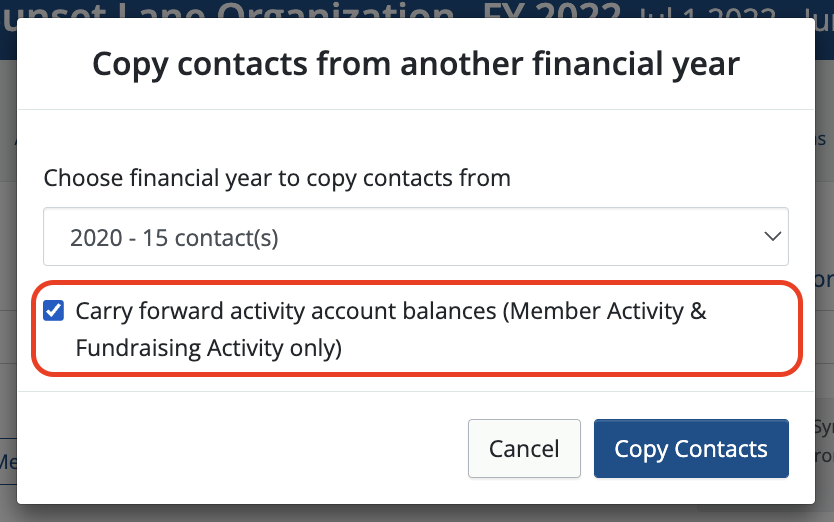 ---
Then click Copy Contacts.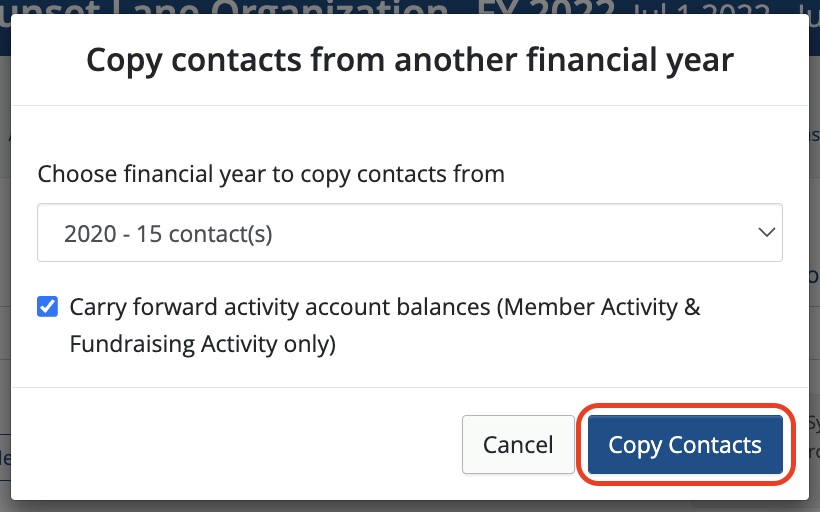 ---

Note:  You will only have the option to copy contacts from a prior financial year if none exist in the year you would like to copy them into.