Booster Clubs exist to provide a financial "boost" for student activities. And as we've written about in the past, that activity doesn't always have to be athletics. There are many types of Booster Clubs that support activities such as music, STEM, theater, arts, and sports.
But how is a Booster Club managed? Whether you're starting a brand new Booster Club or revamping an existing one, you'll want to outline which types of officers you'll need. In some cases, you'll need to post the officer roles to be filled. In others, you'll already have the right volunteer in mind. In either case, it's important to have the responsibilities of each role well-defined.
Examples of Booster Club Management Roles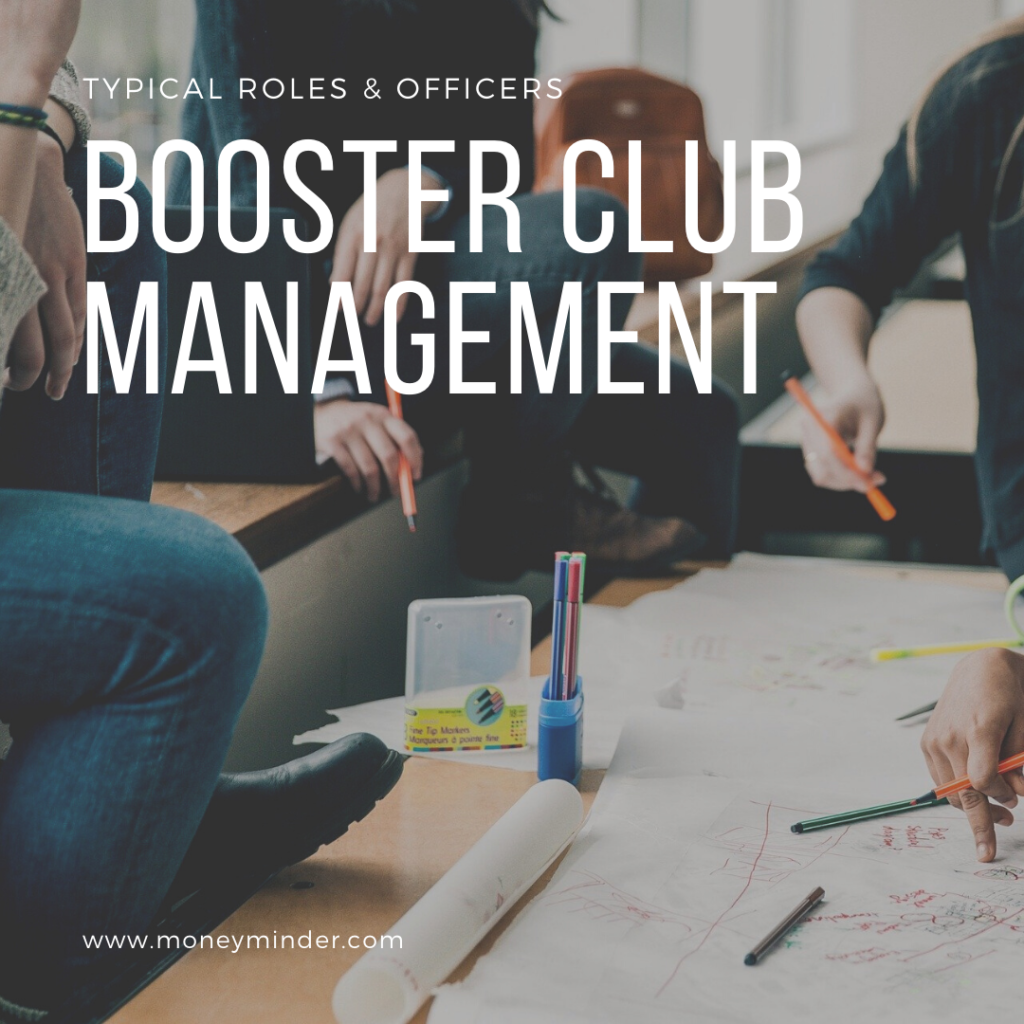 Depending on needs and how long your club has been around, you may range from two to twelve officers, sometimes even more. Below are some of the most common Booster Club management roles. Feel free to get creative with your job title nomenclature to match the activity you're supporting.
Booster Club President
The President helps ensure everyone and everything is on track to meet the mission and goals of the year. They are typically a go-between for the club members, students, parents, faculty, and school administration. They are the club leader and much like any president, should lead by example. Booster Club VP
The Vice President is there to support the President as needed and take over his or her responsibilities in the case that they are unable. They are often behind the scenes making sure events and meetings run smoothly. Booster Club Secretary
It's important to have a dedicated officer for recording notes from meetings. This person should also send out regular communication to members and constituents and keep track of the Booster Club member database. Booster Club Fundraising Chair
Some clubs conduct weekly fundraisers, such as at the Friday night game. Others have a big annual event that raises most of their funds for the year. In either case, the Fundraising Chair dedicates their time to planning these events, recruiting volunteers, and ensuring they are a success. Booster Club Treasurer
The Booster Club treasurer handles all of the financial transactions conducted by the club. This can be everything from petty cash and bank account reconciliation to collecting dues and allocating payments for supplies. Booster Club Communications Officer
For some Booster Clubs, a communications officer is needed. This person is typically in charge of any social media and other communications directed at the public (as opposed to the secretary who handles communication internally).
Booster Club Management is Easy with MoneyMinder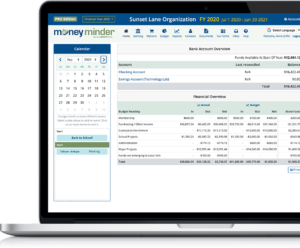 No matter which Booster Club role you fill, MoneyMinder has a tool to centralize and simplify management. Check out these awesome features for Boosters:
Accurate bookkeeping to reconcile bank accounts with easy to read reports
Management of donors and volunteers including the tracking of hours, events, and donations
Budgeting tools based on your unique activities
A central repository of commonly used forms, records, templates, and documents
Maintain an up-to-date list of contacts and members, including the ability to record fees and send statements
Easy year-end financial management takes the stress out of audits and tax time
Give each member of your Booster Club management team user access to MoneyMinder with different permissions and easy transition to new officers
Set up an online payment portal to fundraise, sell items or tickets and collect payments with MoneyMinder Store
Sign up for a Free 30-Day Trial of MoneyMinder PRO. No credit card is required, and you'll have access to MoneyMinder FREE forever.