Your paper trail starts here. Ensure financial accountability with these sample reports.
Your role as treasurer is pivotal in maintaining a trustworthy financial record for your group, regardless of its size. Accurate reporting safeguards against potential accusations and fosters a culture of transparency. As treasurer, this responsibility rests on your shoulders. Regularly generating these reports is a fundamental practice that can bolster financial integrity.
At MoneyMinder, we're committed to your organization's prosperity, and our goal is to make your job as treasurer easier. This collection of sample reports for treasurers empowers you to maintain accurate financial records effortlessly. These reports are also a part of the MoneyMinder program, and can be run at the click of a button.
Treasurer's Report
Reconciliation Report
Income & Expense Report
Income Statement
Budget Report
Historical Comparison Report
Financial Overview Report
Annual Report
Download 8 Free Sample Treasurer Reports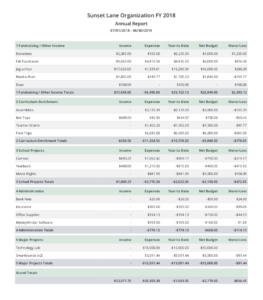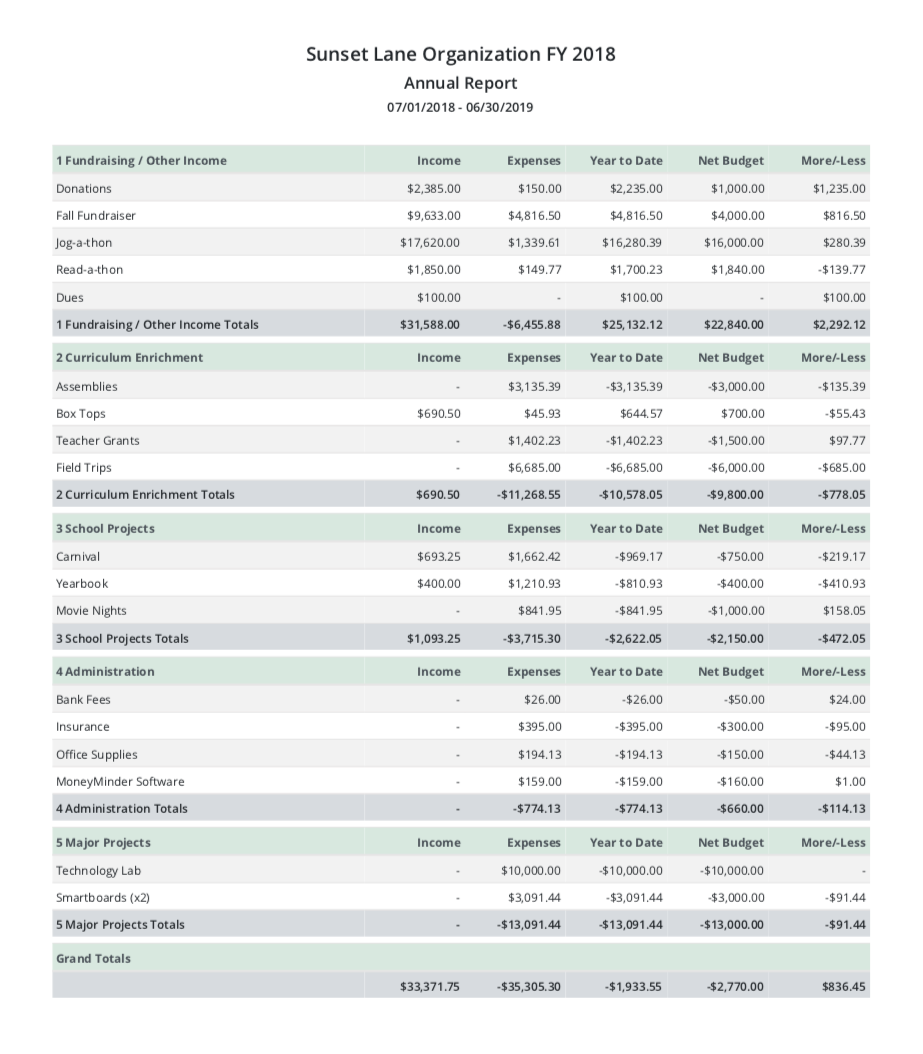 Try MoneyMinder for 30 Days
See how easy it is to use. No obligation. No credit card required.