Tools & Insights to Unlock HOA Success
Are you ready to take your HOA's financial management to the next level? Say goodbye to the hassle and confusion, and welcome a more organized and efficient HOA financial management experience.
HOA Treasurer Essentials was designed just for new treasurers like you. Tailor-made for Homeowners Association Treasurers who are ready to improve their community's financial health, this guide will give you the tools to simplify your responsibilities.
With this guide, you'll get 8 valuable resources to make your role as treasurer smoother and more effective. Discover the secrets to HOA financial success, streamline your budgeting process, and be fully prepared for annual audits and board meetings.
✓ 10 Things to Prepare for the Year Ahead
✓ Annual HOA Audit Checklist
✓ Annual HOA Budget Preparation Checklist
✓ HOA Board Meeting Agenda Checklist
✓ HOA Year End Checklist
✓ HOA Transition Checklist
✓ Sample HOA Budget
✓ Sample Treasurer's Report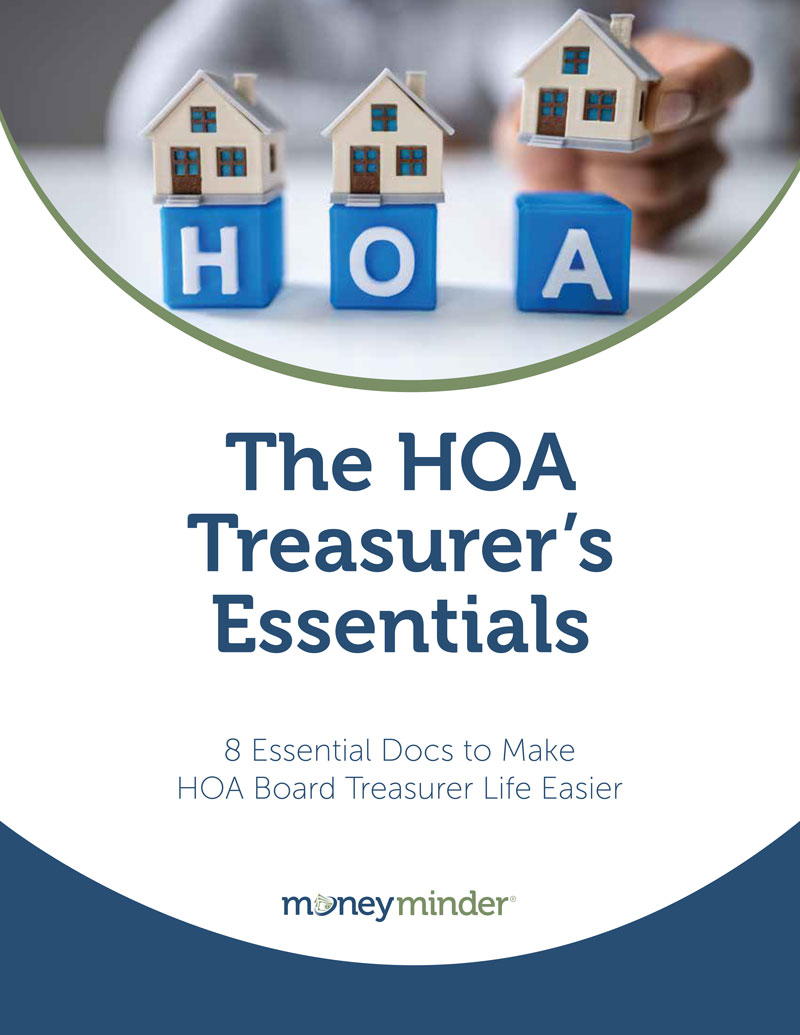 Try MoneyMinder for 30 Days
See how easy it is to use. No obligation. No credit card required.