Many nonprofit leaders are volunteers. In fact, most MoneyMinder customer organizations are all volunteer-based. What does that mean? It means it's just one of many things you do!
Busy people can feel overwhelmed and get lost in the madness. This can lead to feeling like you aren't doing 100% at any of your many responsibilities: parenting, work, coaching and volunteering.
We're here to help you not just stay afloat as a nonprofit leader, but to hone in on what's important. These 12 characteristics are what turn leaders into visionaries. Even if you think you're a great leader, get the guide. It might reassure you of the areas where you're excelling. It may also reveal points of potential improvement.
Download the Nonprofit Leadership Guide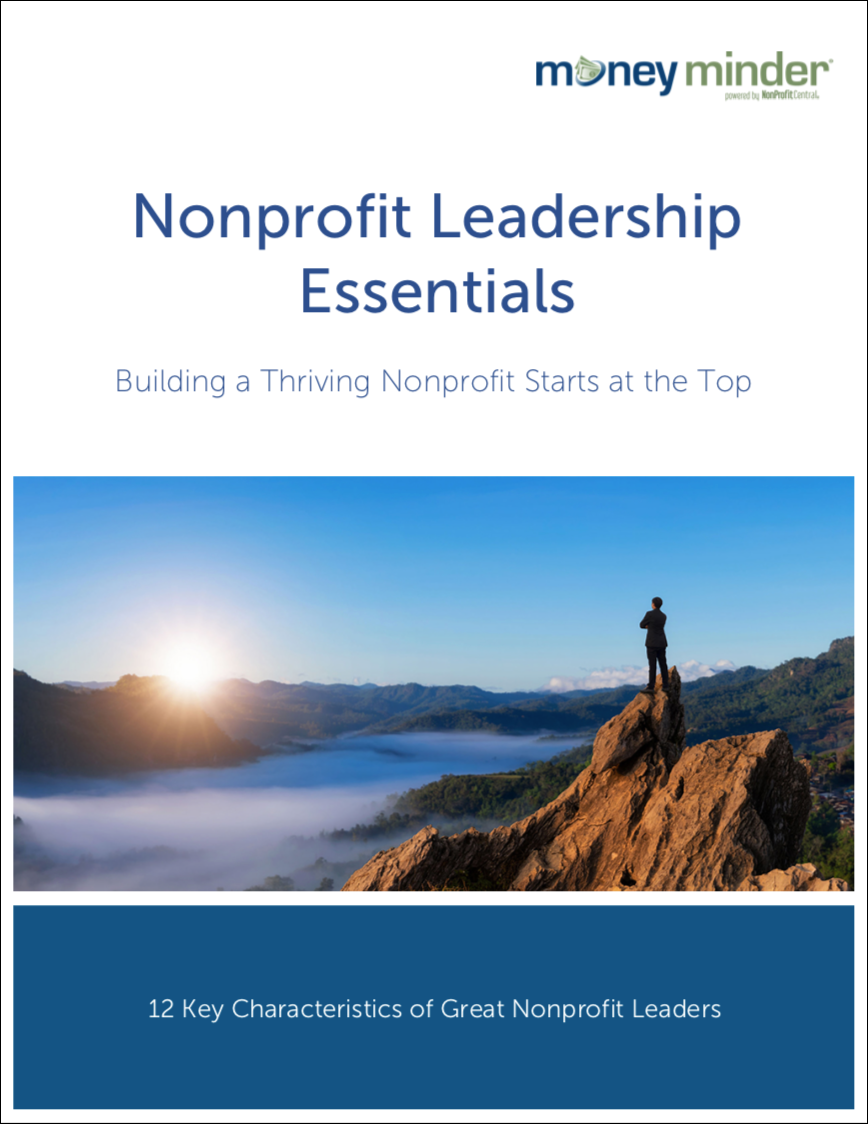 Try MoneyMinder for 30 Days
See how easy it is to use. No obligation. No credit card required.