Set up your Store and start accepting payments, donations, dues, and more immediately.
Here are some of the reasons we think our Store is the best solution for your volunteer-run nonprofit:
Collect both payments AND information (waivers, forms, t-shirt sizes, signatures, etc)
Direct integration with MoneyMinder
Inventory management capabilities
Choose to absorb fees or pass them on to the payer (all but the platform fee)
Payers can pay as a guest (no need to set up an account to pay)
Transitioning is simple because the group lives with the account (not the individual)
You can collect both online & in-person
Already have a Cheddar Up store? Email us and we'll connect it to your MoneyMinder account: [email protected]
---
Click the Store icon in the toolbar.

---
Review the features and fees and click Get Started.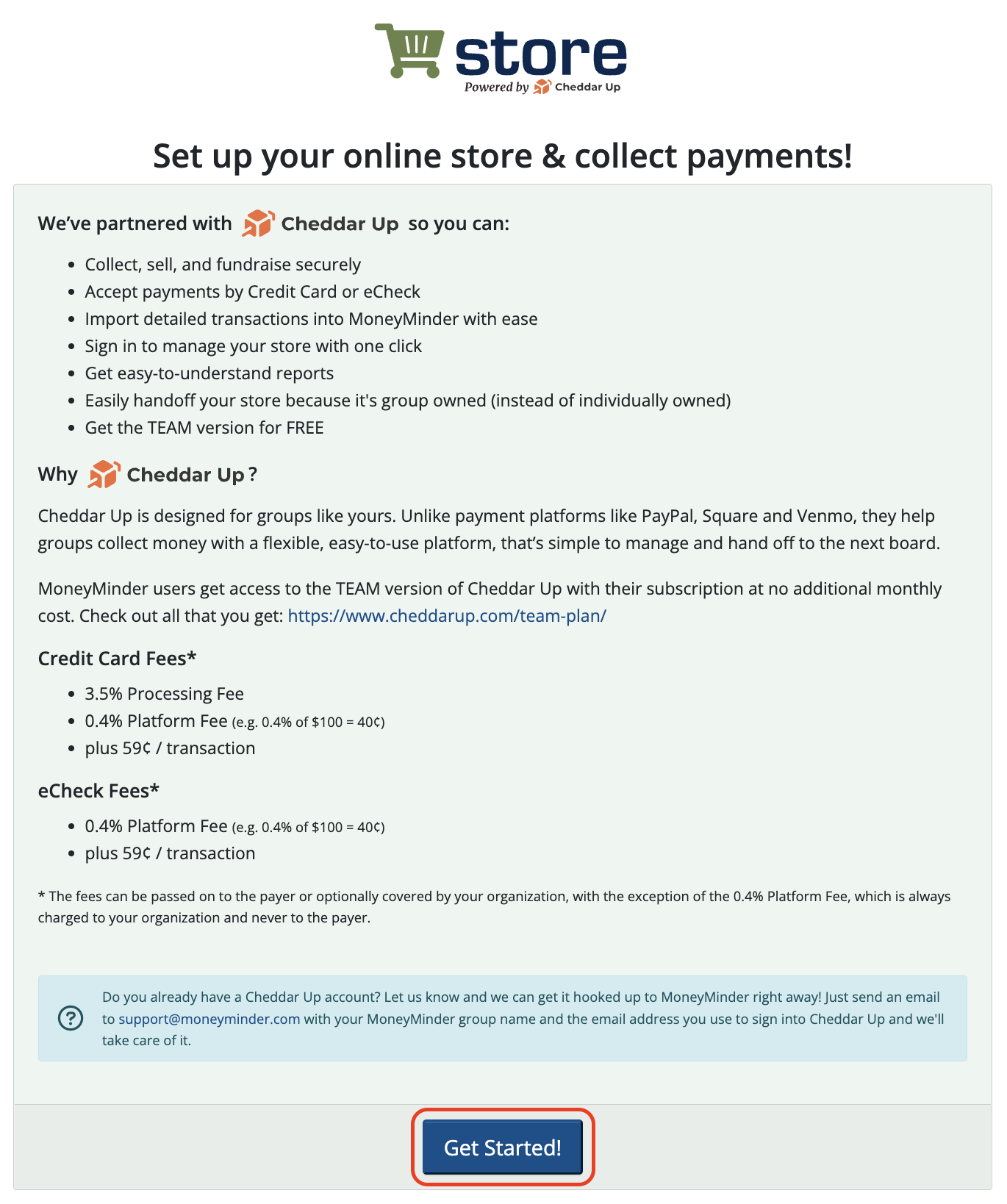 ---
Enter your First and Last Name along with your email address to register your store. Then click Register.
We recommend using your group's email address when you set up your store so future treasurers can use the same login.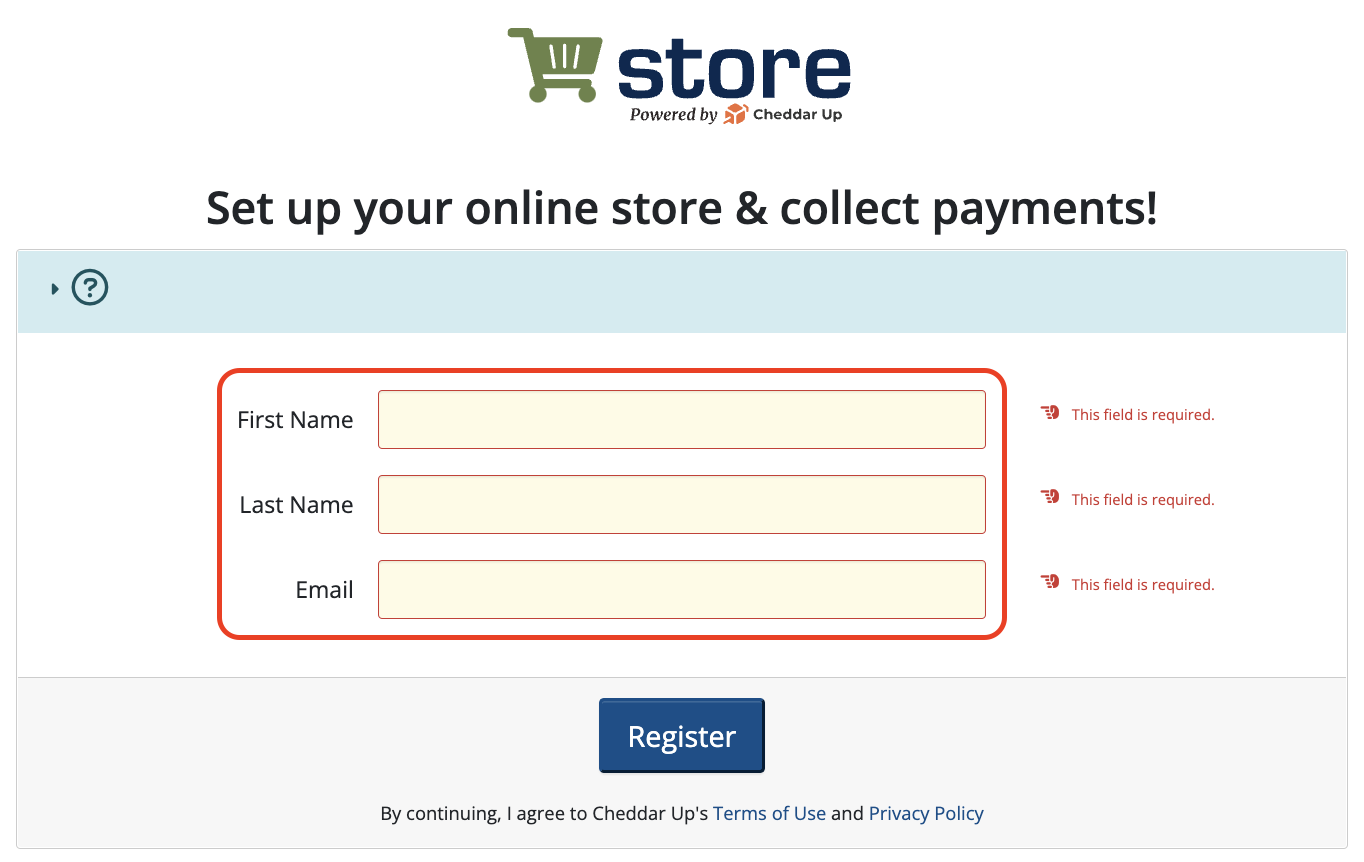 ---
Then click View and Manage Your Store to begin setting up the items in your store.

---
For instructions on setting up Collections & Items check out Cheddar Up's fantastic knowledgebase.
---
Click here for an extensive Help library for your CheddarUp store.
---