To import Store transactions, click on the Store icon in the toolbar.

---
Identify which Collection you'd like to start with (if you have multiple Collections). Click the Import Transactions button to the right of that collection.

---
Select the date range you'd like to have fetched for import and then click Fetch transactions to import:

---
Click Import next to the item you would like to import:

---
Or click the hide button to hide it from your list: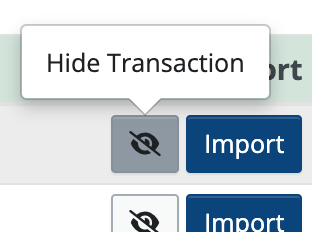 ---
Check that all fields are filled in correctly and assign a category if it is not auto-filled (correctly) as seen in this example: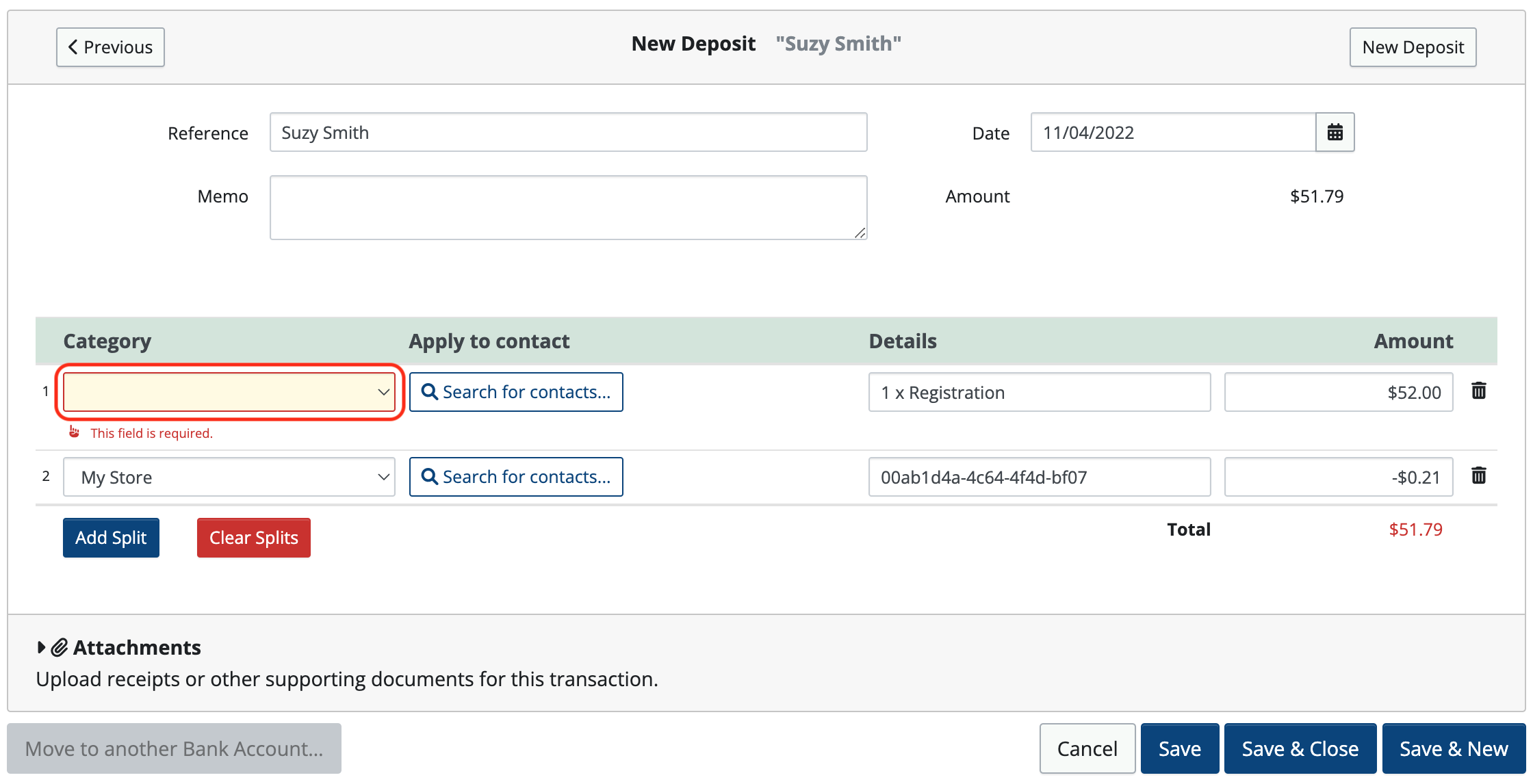 Click Save & Close. This will take you back to the screen with Transactions Available to Import. Import one by one until finished.
---
When you withdraw funds from your store and deposit them into your bank account, you'll record this as a New Transfer in MoneyMinder.
---
Click New Transfer under your Store Clearing account.

---
The From bank account should be your Store Clearing account. The To bank account should be the account where the money was deposited, i.e. your checking account.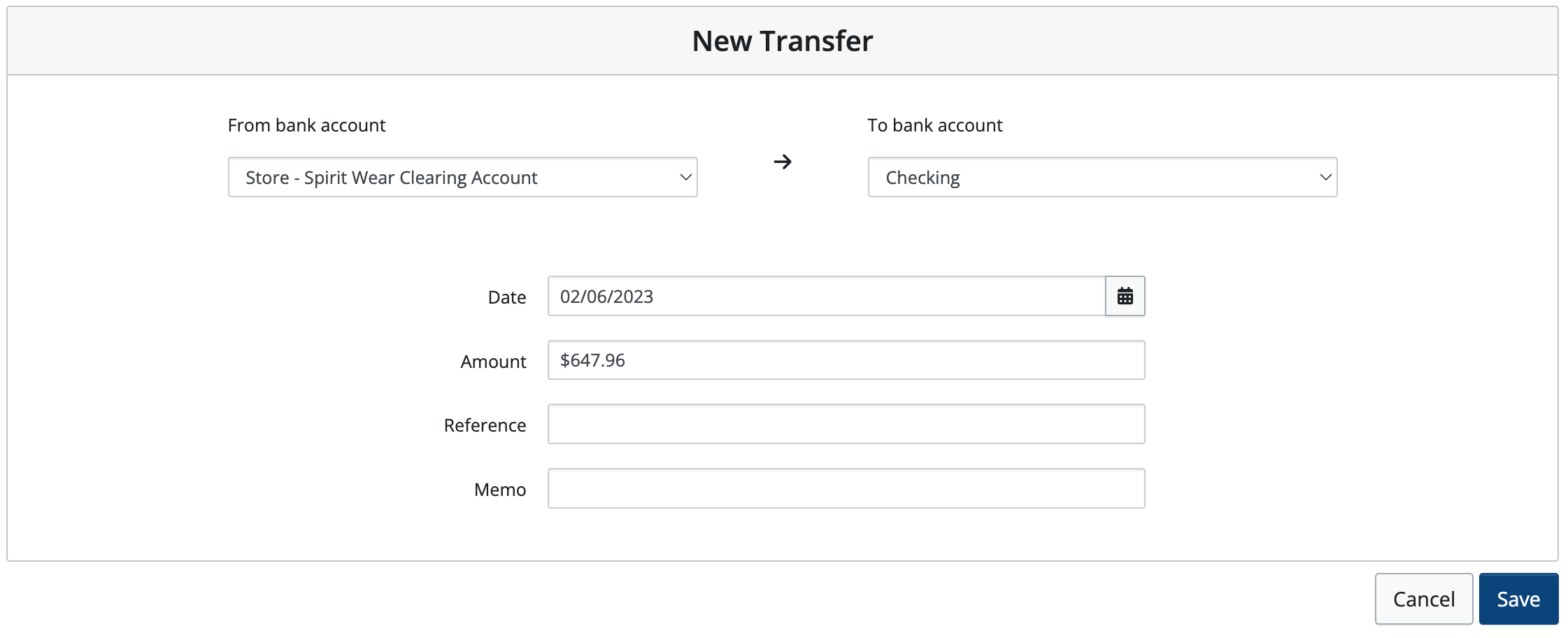 Fill in the details and click Save.
---
Note: If you import transactions into your bank account, be sure to hide deposits from Cheddar Up, DO NOT import them. These deposits are reflected in the transfer. If you import those deposits, they will be double-counted in your bank register.
---