Setting Up MyStore to Collect Money (with Video)
Set up your store and start accepting payments in MyStore.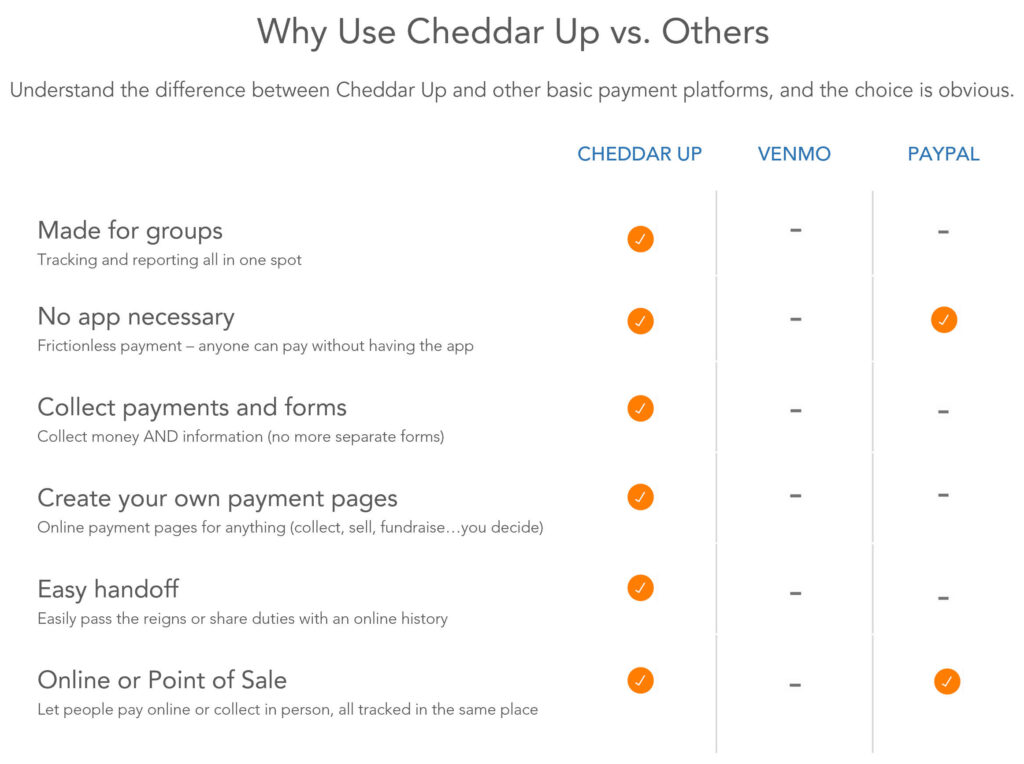 Click on the MyStore icon in the toolbar.


---
Click Get Started!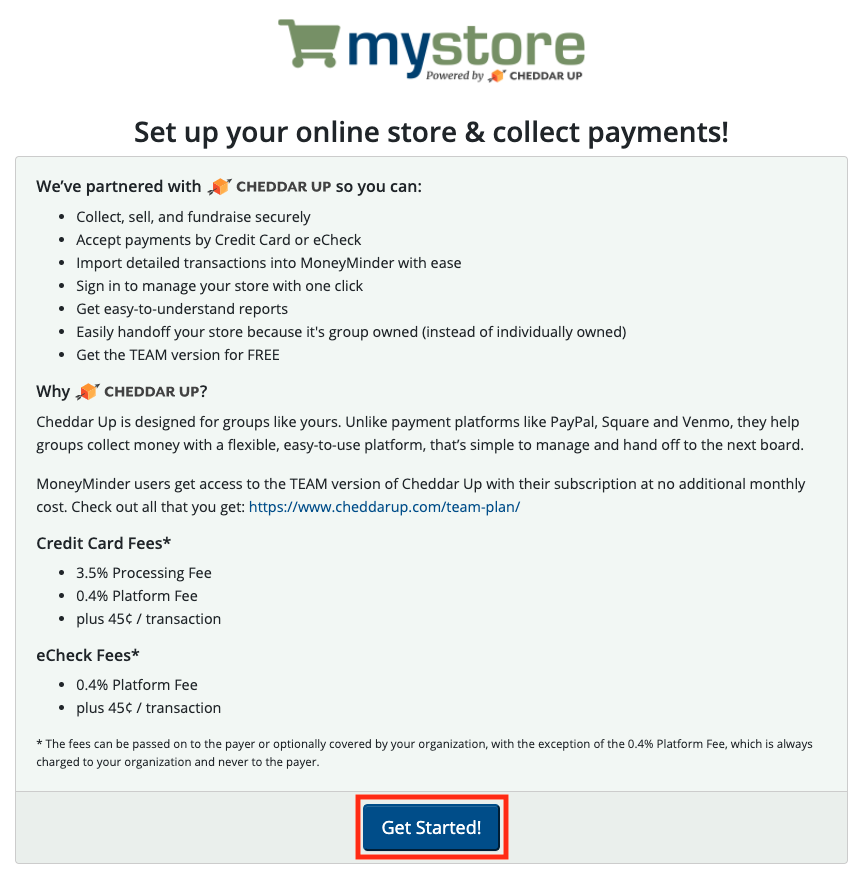 ---
Enter your First and Last Name, along with your email address to register your store. Then click Register.
Already have a CheddarUp store? Email us to see if we can connect it to your MoneyMinder Account: [email protected]
TIP: We recommend using your group's email address when you set up your store so future treasurer's can use the same login.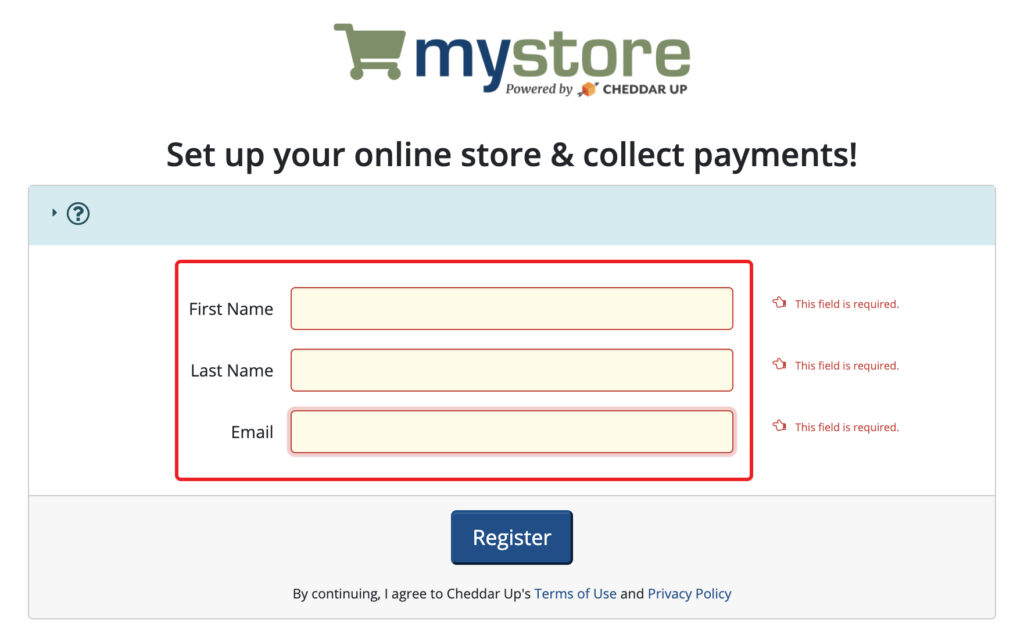 ---
Click View and Manage Your Store to connect to CheddarUp.

---
Click Click Create to begin setting up the items in your store.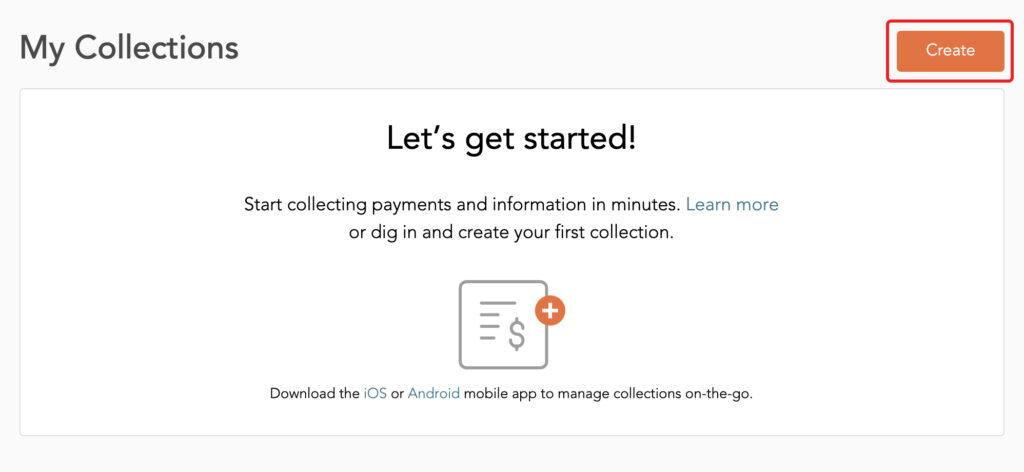 ---
For Getting Started Guides, Videos and User Help, specifically related to CheddarUp, click here: https://support.cheddarup.com/hc/en-us
Click here for some examples of how you might set up your Collections:  https://my.cheddarup.com/me/cheddarupexamples