From the Home page click on the Banking tab and select a bank account.

---
Click New Transfer.

---
Using the drop-down menus, select the bank account you'd like to transfer funds FROM and TO.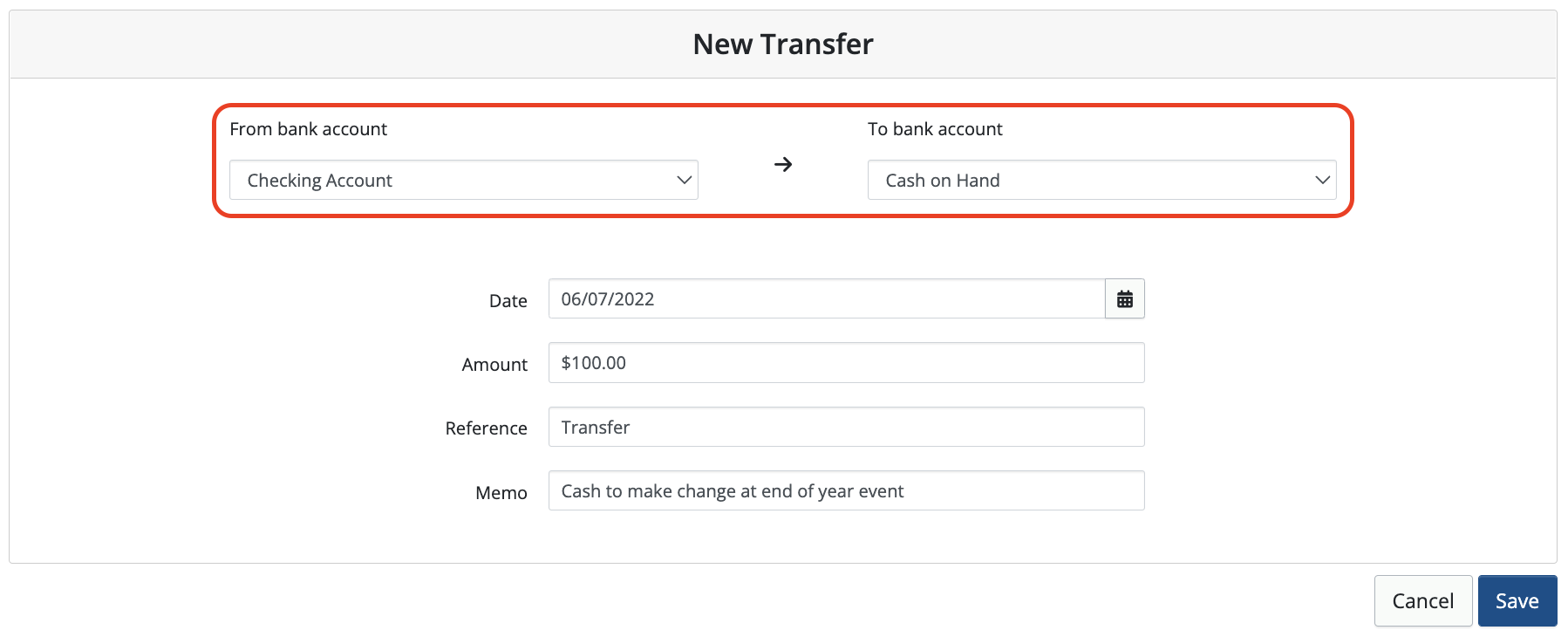 ---
Fill in the required fields:
Date: Date transfer is made.
Amount: Total amount of transfer.
Reference: Type in the identifying reference number you'd like to assign (this is an alphanumeric field).
Memo (optional): Use up to 512 characters to create a reminder about this transfer.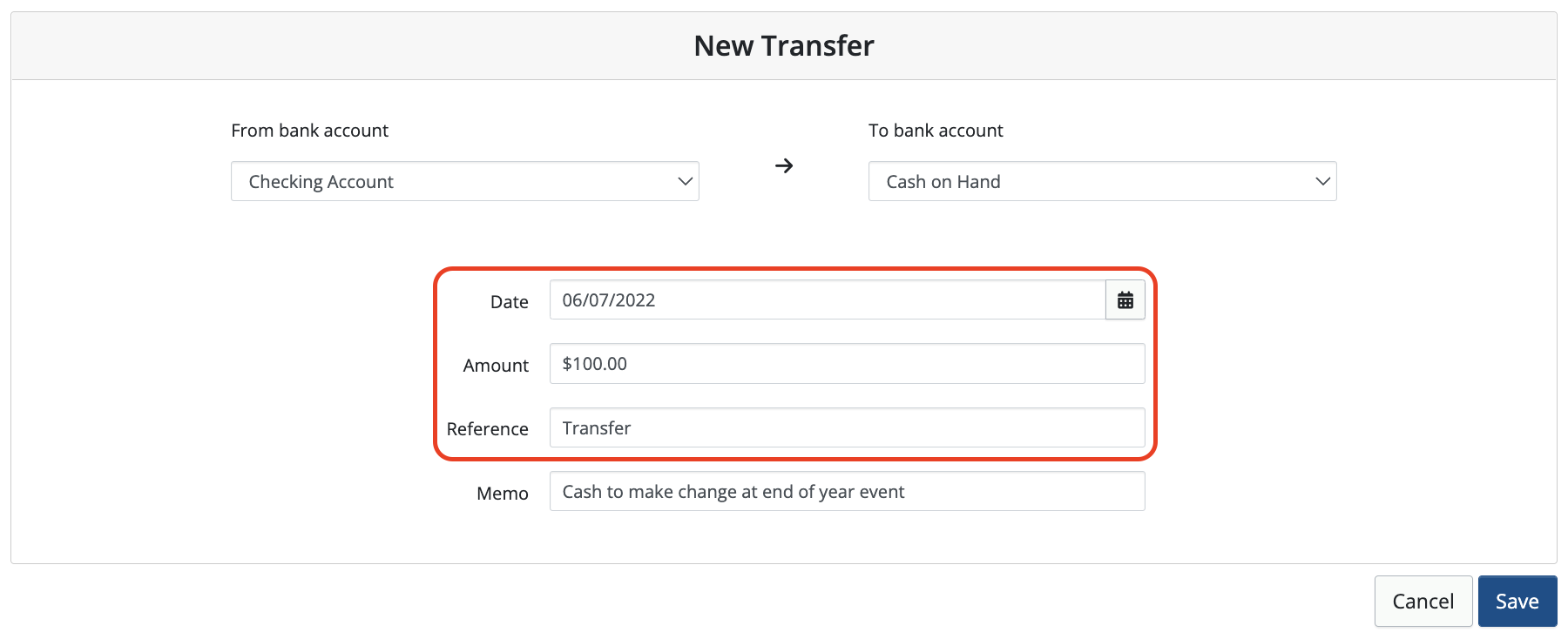 ---
When finished entering details of your transfer, click one of the following:
Cancel to cancel the transfer in progress.
Save to save this transfer in MoneyMinder.
---