Remember, this isn't "real" money moving around – it's budget money. This transaction will however be reflected in all reports.
---
In this example, you will move funds from the Transportation budget category to the Football Concession budget category.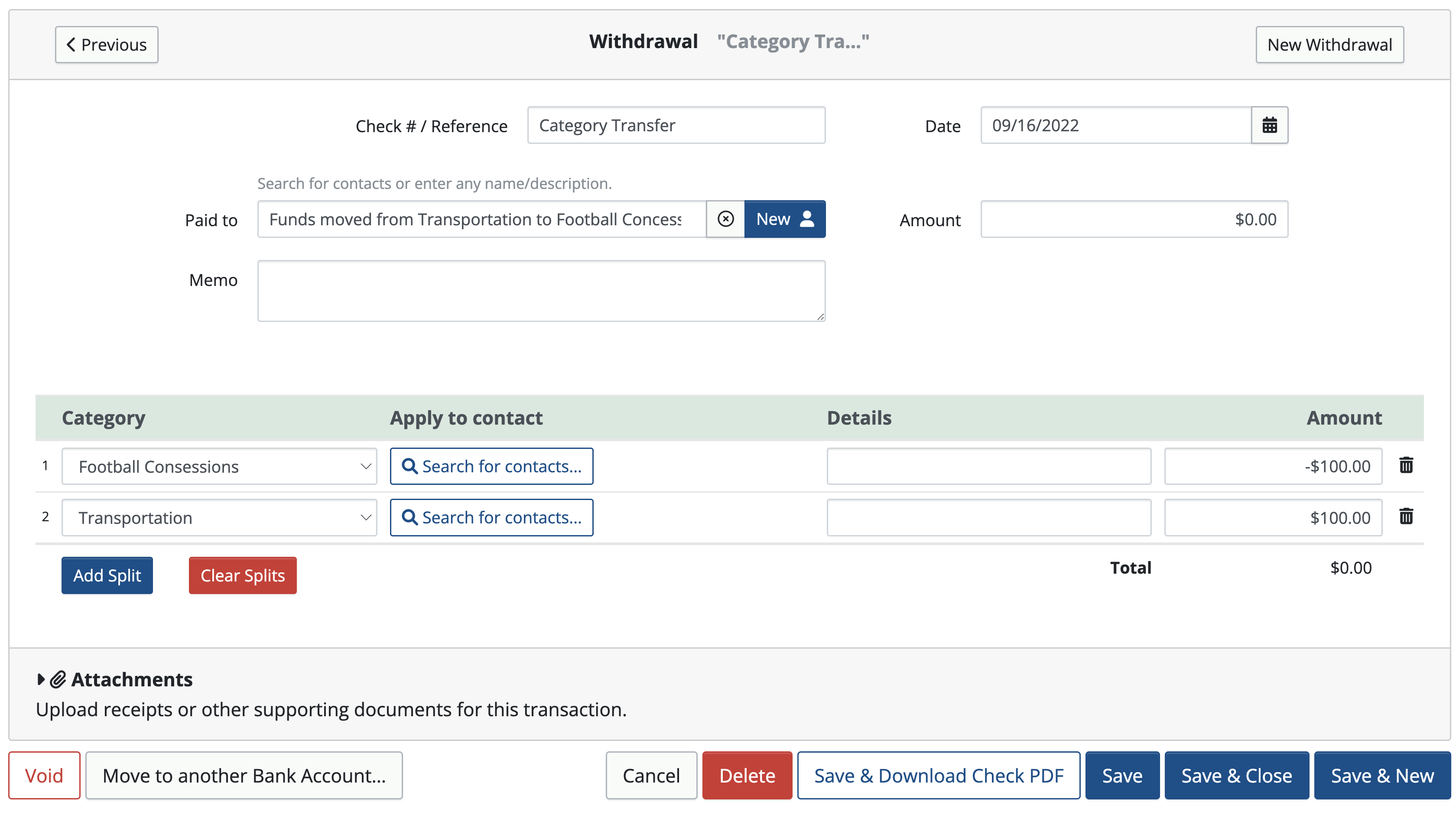 ---
Note: This will overstate your income & expense at the end of the day though. So, you'll want to keep that in mind if you fill out the 990 or 990EZ for the IRS each year.