For coaches of youth sports, it's easy to see the valuable lessons kids learn through the game. As a parent of a child who plays sports, you understand the hard effort and heart she puts into the game, no matter how competitive the league. Sports teach our children resilience, leadership, teamwork and time management skills, all while having fun. 
But sometimes, being a youth athlete comes with challenges. Feeling like they didn't play their best can really get a kid down. Losing a game or a tournament can weigh on them. And additional pressures on today's overly committed kids can increase stress and anxiety.
It's at these times when it may become difficult to see the benefits kids get from playing sports. As adults, many of us powered through these challenges in our own youth. We see how sports teach our kids valuable life lessons and make them better, stronger people as they grow.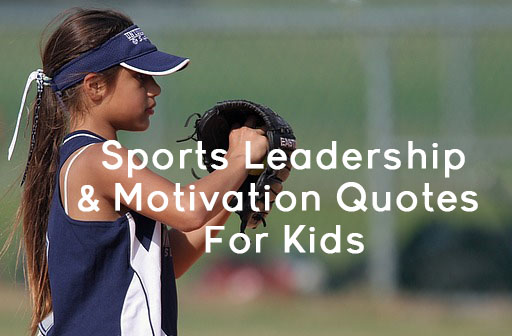 Motivational quotes are a great way for kids to pick themselves up after a hard loss or just boost their excitement again. We wrote about sports leadership back in 2018 and it's still one of our most popular posts. Below you will find 5 more of our favorite sports motivation quotes for kids.
Print these quotes and share them with your kids or players. They may find inspiration in hanging them above their bed, on your home's bulletin board, or in the car for the drive to the big game. These quotes encourage them to push through the challenges and motivate them to put forth their best effort, even when the going gets tough.
Sports Quotes for Kids