Following is a transcript of this episode of the Two Minute Treasurer's Tip Podcast from MoneyMinder, with audio/video below.
Listen to the Two Minute Treasurer's Tip Podcast wherever you get your podcasts:
Listen on YouTube | Listen on Spotify | Listen on Apple | Listen on Amazon | Listen on Audible
Personal Versus Generic Logins
Welcome to the Two-Minute Treasurer's Tip Podcast. I'm Cyndi Meuchel, and today we're going to talk about why you should use your own personal login, as opposed to a generic login, for things like MoneyMinder.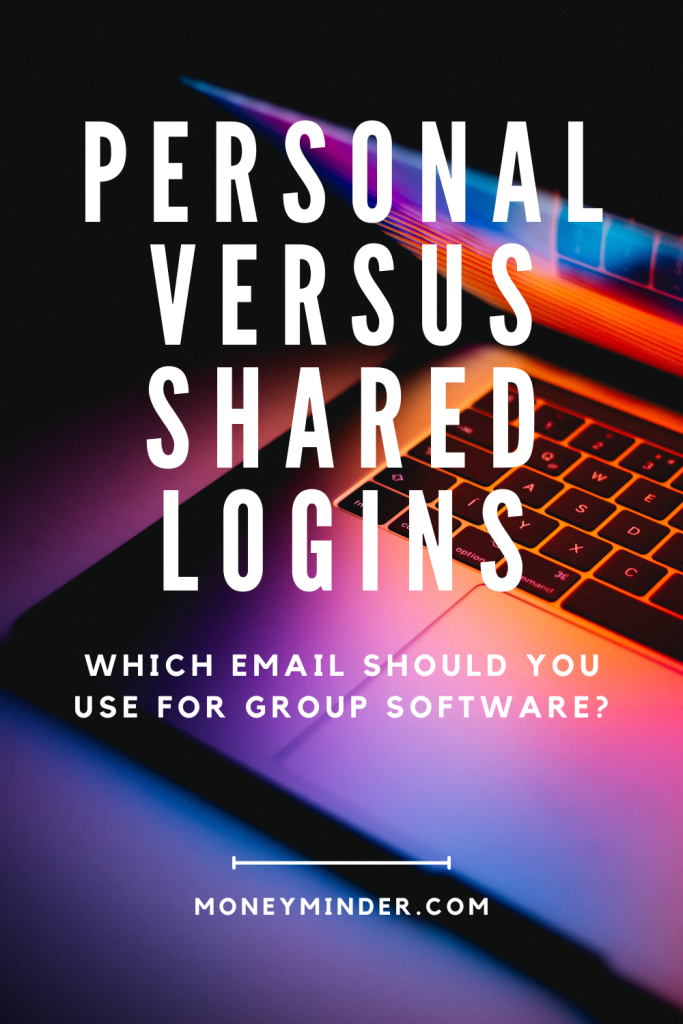 So, this topic translates elsewhere, but today we're going to focus on MoneyMinder. We often hear from folks that they want to use a generic login for MoneyMinder. Something like [email protected], and while I totally understand that, it makes life easier on your end in a lot of ways, it's not something we recommend, and here's why.
By having a single generic login that several people use, you don't know who it is that's actually logging in and sometimes you need to know who did what. Especially if say you have a disgruntled treasurer that wants to wreak havoc on your books. Hope that's not true for you, but we've seen it many times.
Remember, anyone can set up an email account to represent your group and they may or may not be involved in your group. That's a little scary, I know. Or perhaps they might set something like that up when they're on the Board and then never pass the ownership along. So, for example, I can set up an email account called [email protected], and I may or may not be part of Northern Elementary's PTA.
And similarly, I can set it up legitimately and then just not pass it on to the next Board. And again, if I'm disgruntled, I can continue to use it, of course, fraudulently, but I've seen this firsthand more times than I can count.
Also, as two-factor and multi-factor authentication becomes more commonplace, using a single login like this is eventually going to become mostly impossible to maintain. And yes, MoneyMinder is headed in that direction.
So, if each individual who has access to MoneyMinder uses their own login and you need to
remove their access, it's super simple, right? But, if you use generic credentials, you disrupt lots of people who all then need new credentials. And also, if you use generic logins, you have to also remember to change your password and monitor that email account that it's connected to, so that might be something that you regularly do and it might not be.
So, in other words, it's actually more complicated & risky to have a generic login as opposed to individual logins. And since MoneyMinder allows for as many users accessing your books with whatever role you like, there's really no good reason for a generic login, in my mind.
I hope I sold you on this idea. Anyway, that's it for today! Thanks for listening! Please do send me your questions, if you have them, at [email protected].