As the holiday season approaches, nonprofits around the world gear up for Giving Tuesday—a day dedicated to charitable giving and making a positive impact. To ensure your organization stands out and maximizes its year end fundraising appeals, we've compiled a list of valuable tips. From leveraging newer payment processors to strategic planning, these insights will help your nonprofit make the most of Giving Tuesday.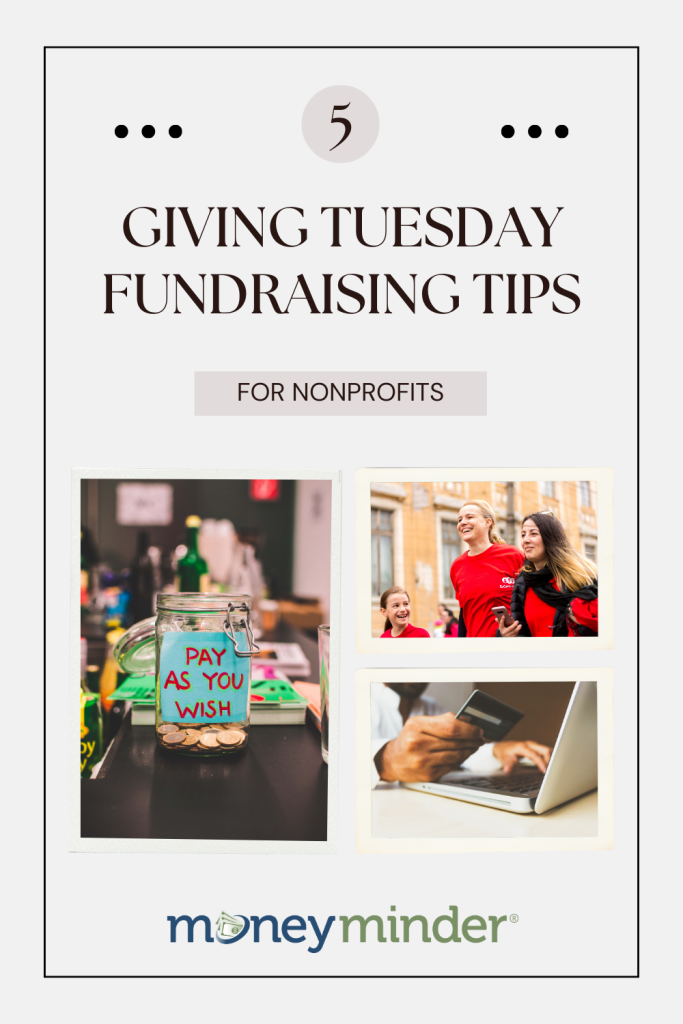 1. Develop a Strategic Plan
Start your Giving Tuesday journey by developing a strategic plan. Understand your fundraising goals, target audience, budget and key messages. Check out MoneyMinder's easy Giving Tuesday fundraising ideas.
2. Leverage Social Media
Social Media is a powerful tool for spreading the word about your fundraising appeal. Some platforms are better for one group compared to another, but consider platforms like Facebook, Instagram, Pinterest, Twitter or SnapChat. Create a social media calendar or use a scheduling tool to publish timely posts about your efforts.
3. Use Email if Applicable
Do you have a database of followers or past donors? Now is the time to use it. Some people think email = spam, but that's not always true. Don't underestimate the impact of personalized emails. Craft a compelling story and use email to connect with your supporters.
4. Highlight Impactful Stories
What has the impact of your nonprofit been in the past 365 days? Share success stories and the causes that previous donations have gone toward. Sure, you can ask for the money point blank. Or you can create a narrative that showcases and follows their donation once it is made.
5. Embrace Modern Payment Methods
In the digital age, it's crucial to offer donors payment methods on their terms. Explore the benefits of using payment processors like Venmo, Stripe, Paypal, Square and others to streamline the donation process. Another convenient option is to set up your own online store so customers can donate online without the need for an extra app.
Happy Giving Tuesday
This special day presents a unique opportunity for your nonprofit to raise funds for your important cause. By incorporating these tips, you can elevate your Giving Tuesday campaign to make a lasting impact.