Following is a transcript of this episode of the Two Minute Treasurer's Tip Podcast from MoneyMinder, with audio/video below.
Welcome to the Two Minute Treasurer's Tip Podcast. I am your host Cyndi Meuchel. Today is all about technology.
Steven writes: I'm working with a new non-profit, and we're trying to decide what technology we need to manage our group, but there are so many options. Do you have any tips for using technology effectively in a non-profit?
Steven, you are so right; there are so many tools and options for groups to use these days. It's easy to get lost in all the choices. But having choices is great because, quite frankly, a one-size-fits-all solution that works for all groups simply doesn't exist.
These are the questions I like to consider when I'm evaluating different technology options for my group: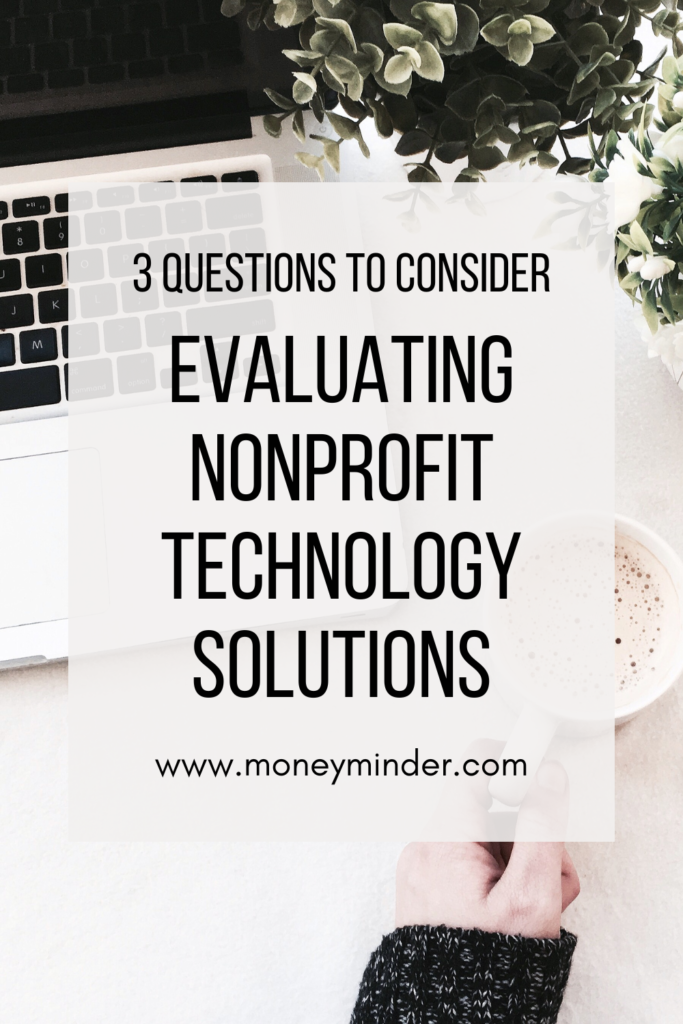 1. Can we afford it? Let's face it most non-profit groups are operating on lean budgets. We recommend looking at the key functions you need your technology to solve and then comparing competing options. Keep in mind, the least expensive solution isn't always the best. Similarly, the most expensive solution isn't always the best. Look for the ones that meet your group's specific needs.
2. Can my volunteers use it? Most volunteers only stay in their roles for 1-2 years, so if the technology you are investing in is complicated, has a high learning curve, or is difficult to transition, it will probably not get used.
3. Does the solution fit our needs? A lot of technology offerings come bundled with several different tools nowadays, and you might only need one piece of what you're paying for. Allin-one tools sound great but are often overkill for small groups, so make sure you understand your needs and look for tools that fit those needs rather than getting a bunch of other stuff you probably won't use. More isn't always better, in my opinion.
I know I didn't directly answer your question, Steve, but the truth is, there is no magic solution that is going to work for everyone. So, take some time to look at your needs, and be realistic about your group's ability to use whatever you select.
Happy technology shopping! My name is Cyndi Meuchel, and this is your Two Minute Treasurer's Tip for today.
Listen to the Two Minute Treasurer's Tip Podcast wherever you get your podcasts:
Listen on YouTube | Listen on Spotify | Listen on Apple | Listen on Amazon | Listen on Audible