Following is a transcript of this episode of the Two Minute Treasurer's Tip Podcast from MoneyMinder, with audio/video below.
Welcome to the Two Minute Treasurer's Tip Podcast. I am your host Cyndi Meuchel. Let's talk budgets!
JoAnne writes: We are approaching mid-year, and so far, we have done really well with fundraising. So well that we want to make some changes to our budget for the rest of the year, can we do that, and if so, how should we go about that?
That's great news, JoAnne! Nice work!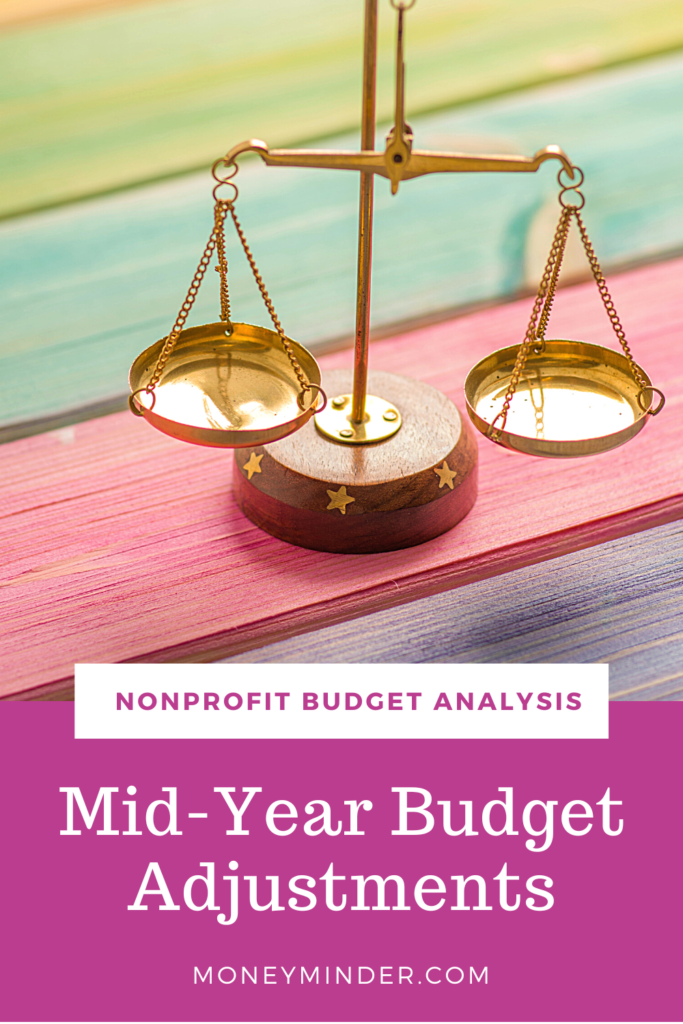 Amending your budget during the year is perfectly acceptable as long as your bylaws don't state otherwise. A mid-year budget review is just always a good practice, regardless of whether you're doing better than expected or not quite as well as anticipated.
The first thing you might do is print a copy of your original approved budget to save for your records. Next, make sure all of your bank accounts are reconciled and up to date and that there aren't any significant outstanding items that haven't come through yet.
Now you can start evaluating your budget categories or line items one by one, discussing whether the category is complete for the year or if there will be more money coming in or out and where you think you will stand once everything has been completed.
MoneyMinder has a Budget Analysis Tool that is helpful for this type of evaluation to easily mark items as complete, things that you will be deferring until another year, and things that are still in progress. Any budget line that is changed during this review (or anytime in the year) should be captured in the notes area of your budget if that's an option, noting the original budgeted amount, what it was changed to and when it was voted on and approved.
When all changes are complete, save and print your new budget — and attach it and the old budget to the meeting minutes when the vote was taken.
I hope that helps, and I certainly wish you continued success this year! If you have a question, email it to me at [email protected] so I can address it. My name is Cyndi Meuchel, and this is your Two Minute Treasurer's Tip for today.
Listen to the Two Minute Treasurer's Tip Podcast wherever you get your podcasts:
Listen on YouTube | Listen on Spotify | Listen on Apple | Listen on Amazon | Listen on Audible