When your organization or community faces hard times, you may feel uncomfortable collecting dues from your members. Whether you are managing due collection for a sports team or an HOA, it is important to remember how crucial dues are to keep your organization running properly. Keep in mind that your members are most likely loyal to your organization and understand the commitment they have made to pay their bills.
Remind Members
Sending a reminder to your members several days before the due date is a great way to ensure that the bills just don't slip their mind during a chaotic time. It's always a good idea to remind members why they pay dues and where their money goes. This way they understand the money is being used meaningfully.
Utilize Late Fee Policies
If your organization has chosen to implement late fees, make sure all members are aware of the details of the policy so they know what they are getting into beforehand. If your members do not pay after a specific and realistic timeframe you may relieve them of their commitment to support the organization.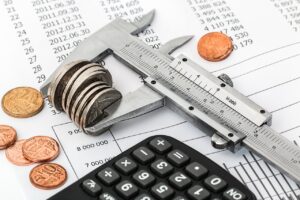 Show Gratitude
If you are aware of members going through a hard time take a moment to personally thank them when they pay their dues. Thanking your members for their support may be a no-brainer, but in tough times it is particularly important because it shows that you understand they made a sacrifice for your organization.
Stay Organized
A bookkeeping tool like MoneyMinder can help you stay organized in your efforts to collect dues when times are tough. Keep track of who's paid and who hasn't without the hassle of wasteful paperwork, messy spreadsheets, or, worse yet, having the information in your head alone!
Life is full of ups and downs that cannot be predicted but these tips will help you be prepared to collect dues even when times are tough.