As Treasurer for your group, you play a critical role in managing finances and keeping track of all of the important files and information that comes with the territory. Traditionally, that involved a considerable amount of paperwork, from keeping track of receipts to filing away important documents.
However, in the digital age, the need for an efficient, paperless workflow is becoming increasingly essential. MoneyMinder is a game-changer for treasurers, offering a seamless solution that empowers them to access their financial records without the hassle of paper documents.
Go Digital with MoneyMinder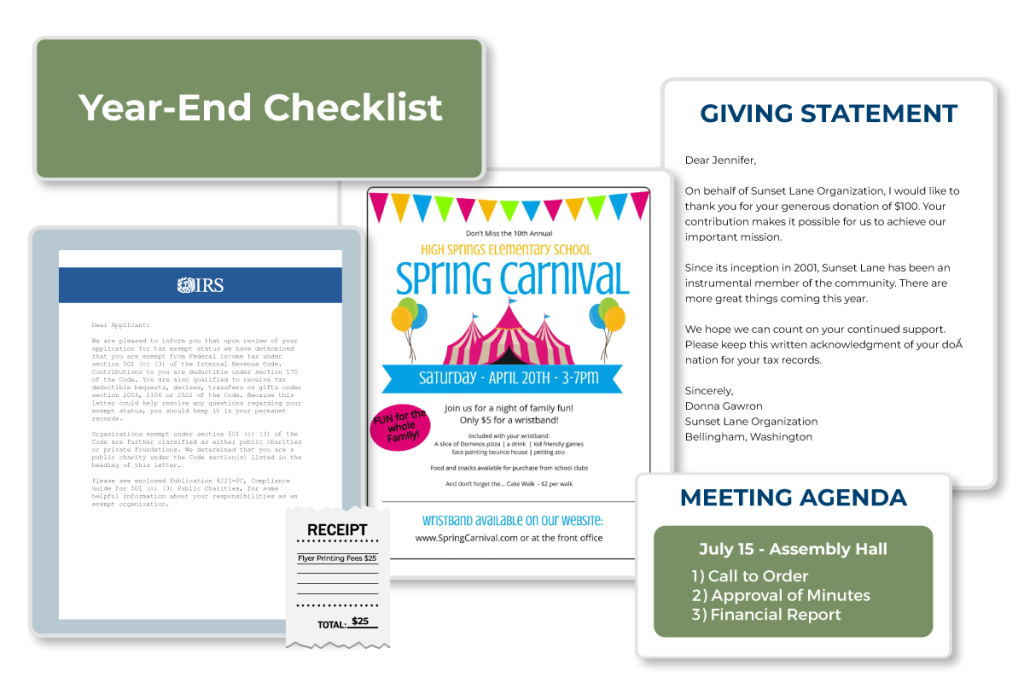 MoneyMinder is powerful financial management software that gives all types of groups — PTAs, PTOs, Boosters, Sports, Scouts, HOAs, Service and Social Clubs — robust features at an affordable price. Treasurers can easily use MoneyMinder to digitize a wide range of documents, including:
check images
receipts
statements
deposit slips
photos
PDFs
and more
Simply scan or take a photo of your document and upload it, to be accessed in the software whenever needed. Quickly access that receipt for expense reimbursement. Pull up an important financial statement during a meeting. MoneyMinder has you covered with an intuitive retrieval system to easily locate and access any document.
This added level of digital organization saves you time, supports a paperless workflow and can be especially helpful during tax time, audits or during monthly meetings.
A Note on IRS Compliance
While MoneyMinder does facilitate a paperless workflow, it is essential to note that for IRS and tax purposes, you should still hang on to those receipts and other critical financial documents. MoneyMinder does not replace the need to keep those paper files, but rather enhances your day-to-day life by digitizing and organizing them for easy retrieval.