Booster Clubs are a great way to raise funds for a school group or organization. Most often run by the parents of students involved in a particular group, a Booster Club operates with a mix of volunteer hours, membership dues and donations. Booster Clubs are most often known for supporting athletics. They could supplement funds for activities like travel, equipment, supplies and more. But can Booster Clubs also support educational pursuits? Absolutely.
In fact, one of the most exciting trends in education today is STEM: Science, Technology, Engineering and Mathematics. Oftentimes, a School District is not set up to fund such programs. Other times, funding is there, but is lacking. So we love the trend of Booster Clubs for STEM groups. This is where a group of parents, community members and sometimes faculty get together to raise funds for students' academic growth in STEM.
Types of STEM Activities a Booster Club Supports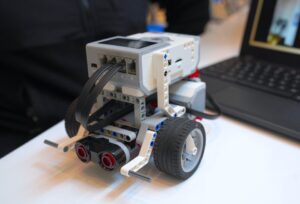 Supplies – From volcanoes to robotics, many STEM based activities require supplies.
Speakers – It's great to have local professionals and educators speak to students or lead an activity.
Travel – Sometimes STEM requires travel, such as to a museum or place of work.
Special Events – From Science Night to STEM competitions, events are fun but cost money.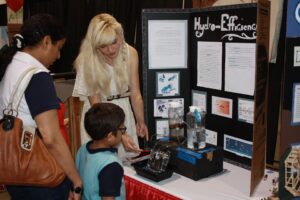 Summer Camps – Get the students some intensive STEM education while school's out during the summer months.
After School Activities – STEM activities are incredibly fun, and as an after-school activity can be a great option for busy working parents.
Scholarships – Scholarships for trade schools or universities are a use of funds with an impact that will last a lifetime.
Awards – Whether it's a competition or an award for the biggest explosion, championing STEM is a great way to make it fun.
Spirit Gear – Sell t-shirts, hats or cups to let STEM students share their spirit loud and proud.
How STEM Booster Clubs Raise Funds
Membership – Some Booster Clubs are membership based. This could mean a monthly recurring fee or an annual one. This is the right fit for some communities, but not others.
Donations – The most common way STEM Booster Clubs raise funds is through donations. This could be anything from event sponsorships to raffle tickets.
Volunteers – Sometimes what is needed goes beyond money. STEM groups often need educated adults to help students learn and understand. Getting people to volunteer their time is no easy feat, but can be worth its weight in gold.
Volunteers – Find a local business to help underwrite the costs associated with the club. The more relevant the business the better.