Teacher's Day is right around the corner (May 8, 2018). To help you show your appreciation by thanking a teacher we have put together a few heartfelt poems and printables. These printables are a cute and easy way to thank the special teachers who have helped all of us at some point in our academic lives. Please take a minute or two to print one out.
Roses Are Red
The classic "Roses are Red" poem has been reworked as a teacher appreciation poem. Print one out, add a half dozen red roses and your teacher will love this thoughtful poem and gift.
Roses are red,
Violets are blue.
Thanks for being my teacher,
I appreciate everything you do!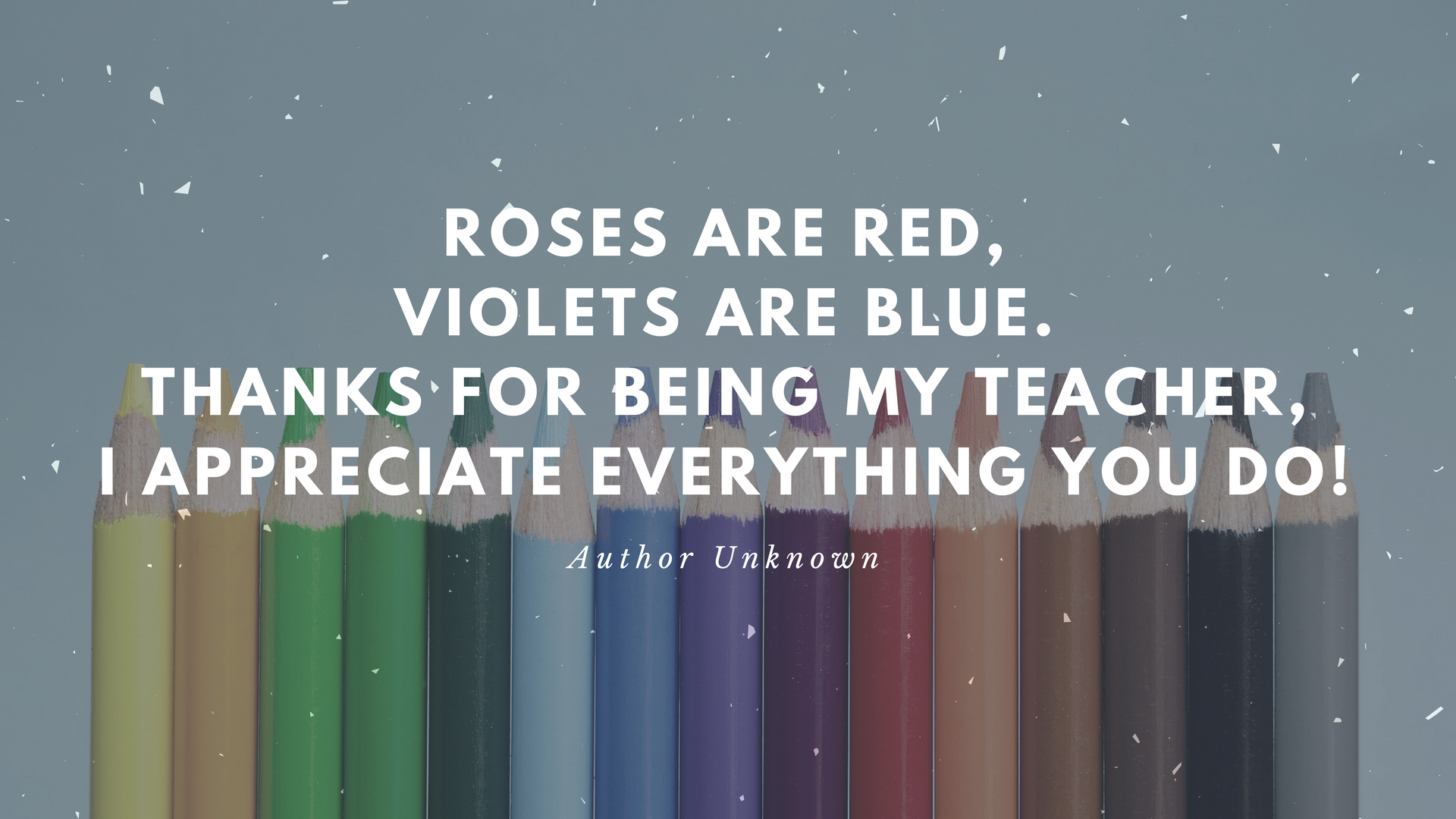 Thank You, Teacher
Some teachers really go the extra mile to make learning fun for students and this poem is hand crafted for them. If you have an extra silly teacher, print this poem for them.
Thank you, teacher
You make learning lots of fun.
Among teachers, you're #1.
You've really helped me out this year.
You are always there to lend an ear.
So I wanted to take a moment to say
THANK YOU on this Teacher's Day!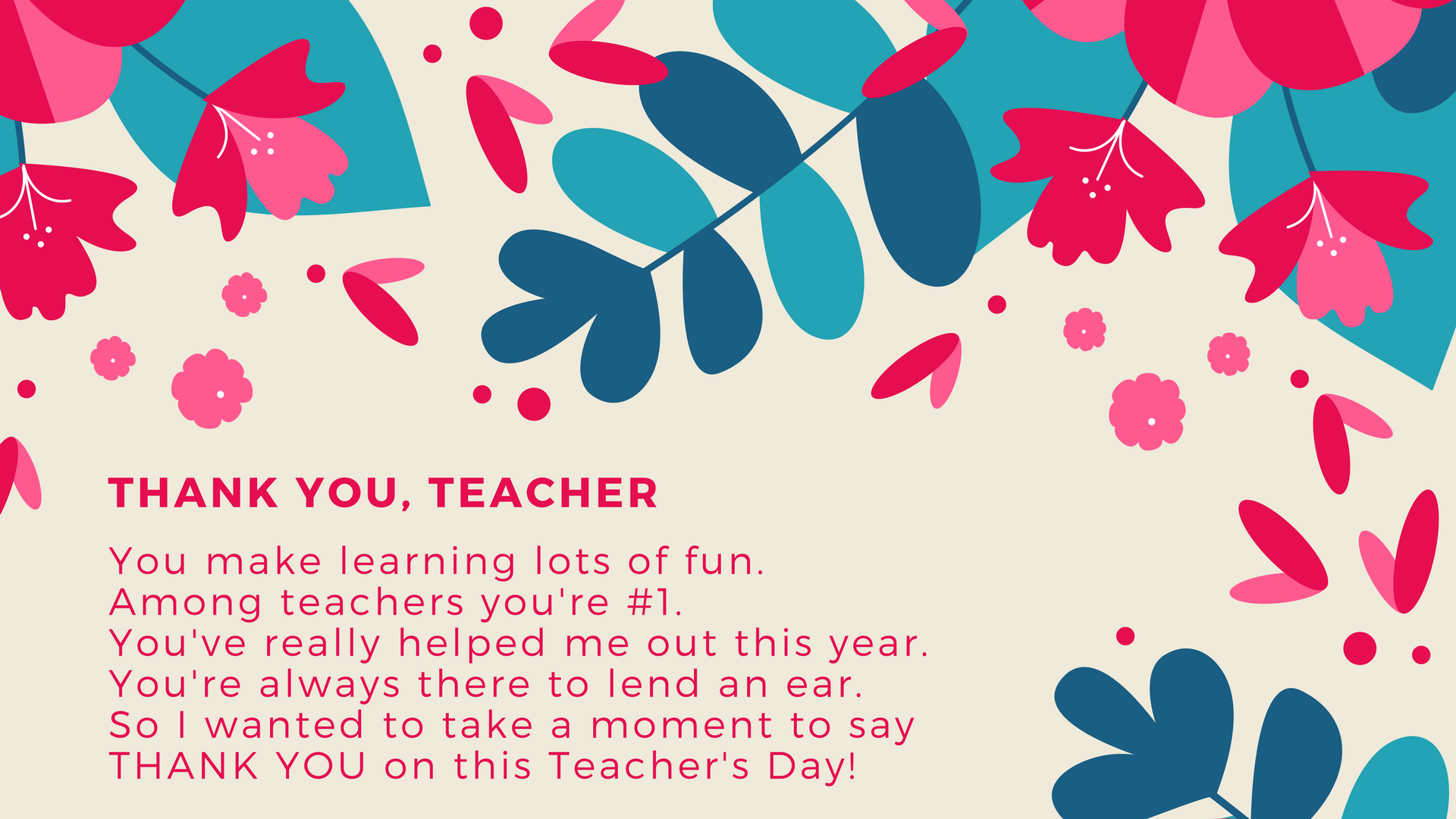 To a Dedicated Teacher
Teachers work so hard to ensure little minds develop and blossom. If you have an extra dedicated teacher, this is a wonderful poem to give them. A bouquet of tulips or a package of tulip bulbs is an extra nice gift addition to the poem.
For your guidance never-ending…
To the time you're always spending…
Helping us find answers on our own…
I'll never forget the dedication you've shown!
THANK YOU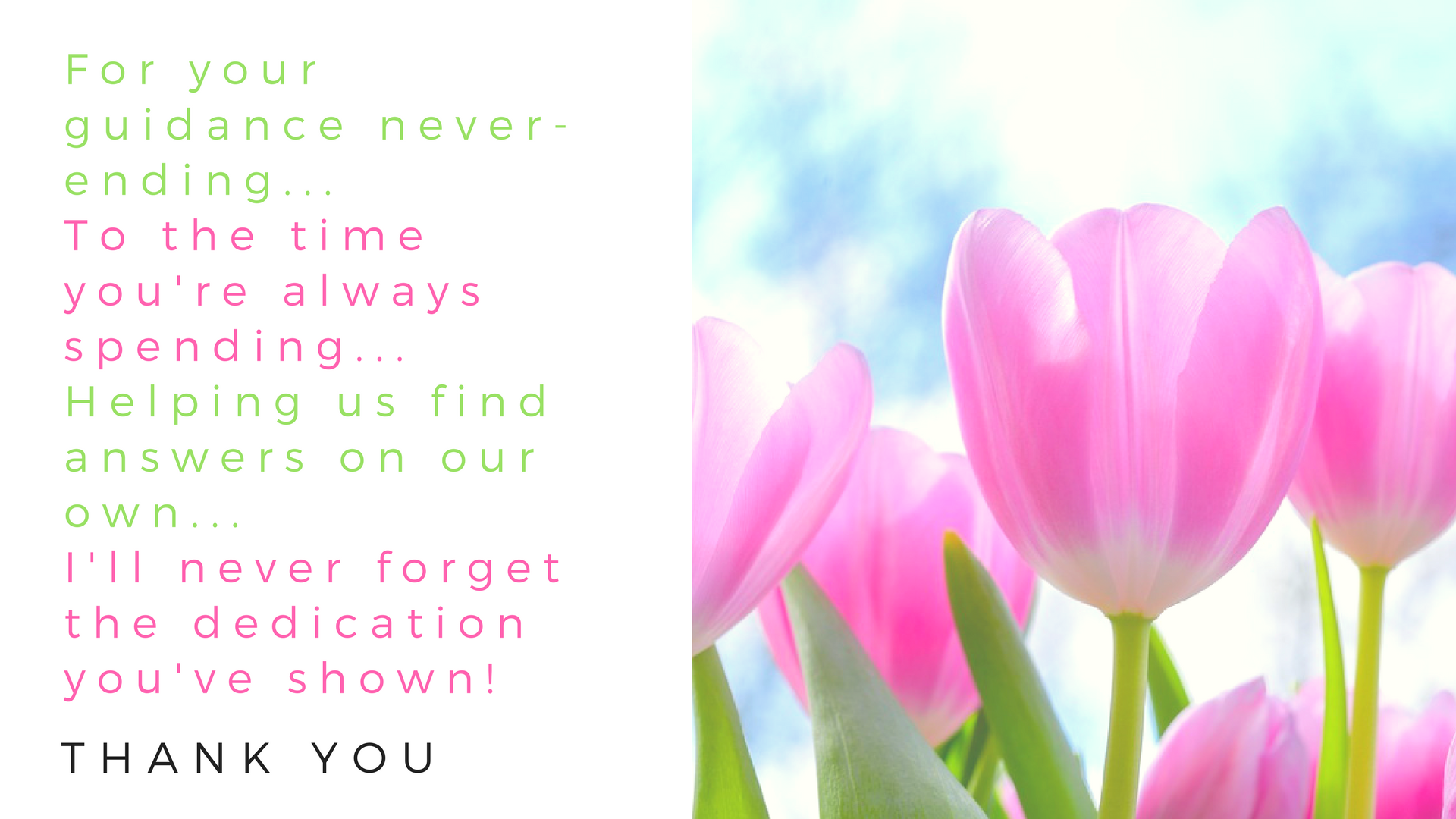 A Teacher for All Seasons
Teaching really is unique like the seasons. If your teacher is a nature-lover, print this poem out for them.
A teacher is like Spring,
Who nurtures new green sprouts,
Encourages and leads them,
Whenever they have doubts.
A teacher is like Summer,
Whose sunny temperament
Makes studying a pleasure,
Preventing discontent
A teacher is like Fall,
With methods crisp and clear,
Lessons of bright colors,
And happy atmosphere
A teacher is like Winter,
While it's snowing hard outside,
Keeping students comfortable,
As a warm and helpful guide.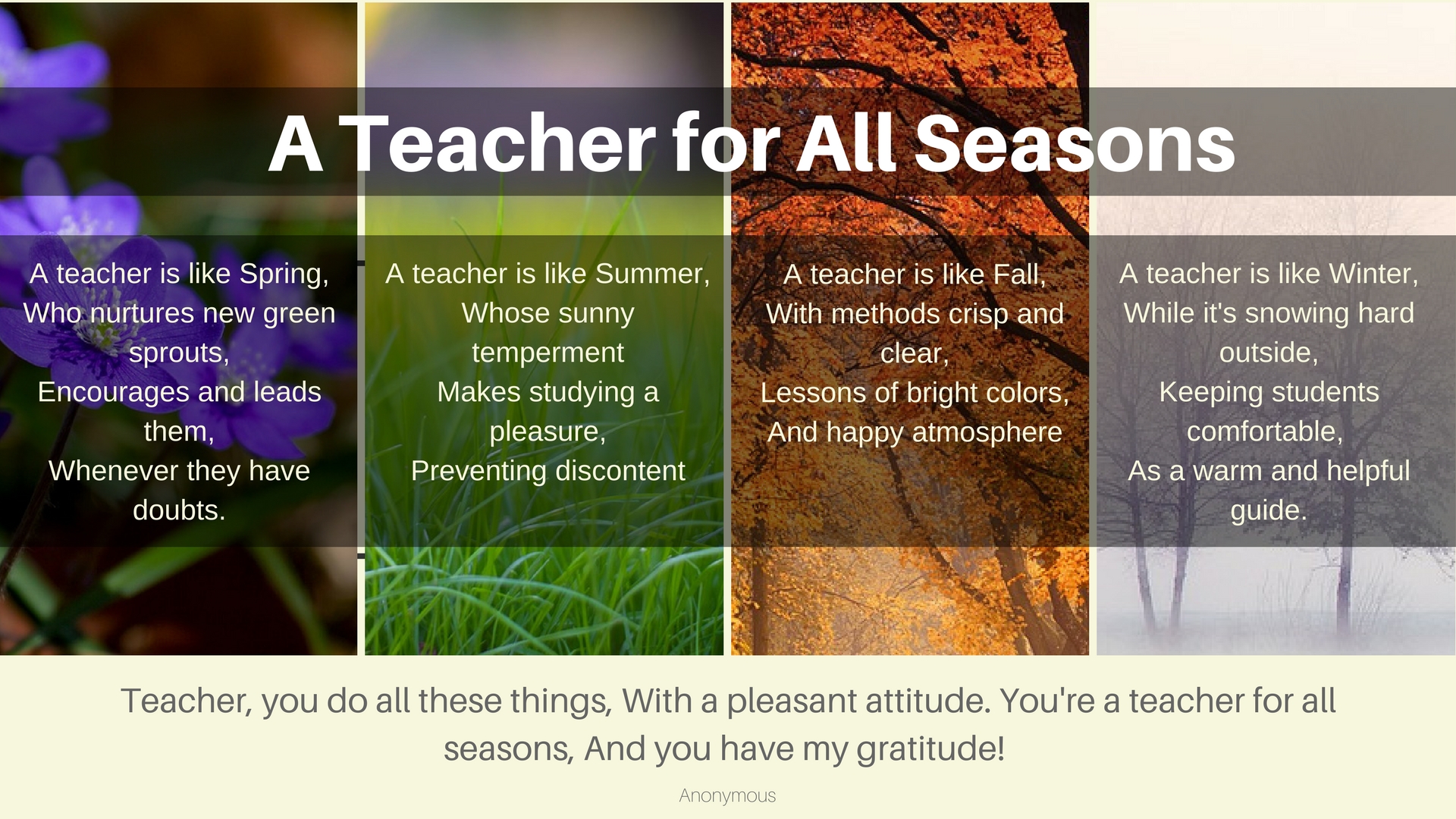 We sincerely thank all hardworking teachers. Have a wonderful Teacher's Day!