There are a few ways to run a Treasurer's Report in MoneyMinder.
---
One is to click the Actual button in the Financial Overview section on the Home Page. This takes you directly to the Treasurer's Report.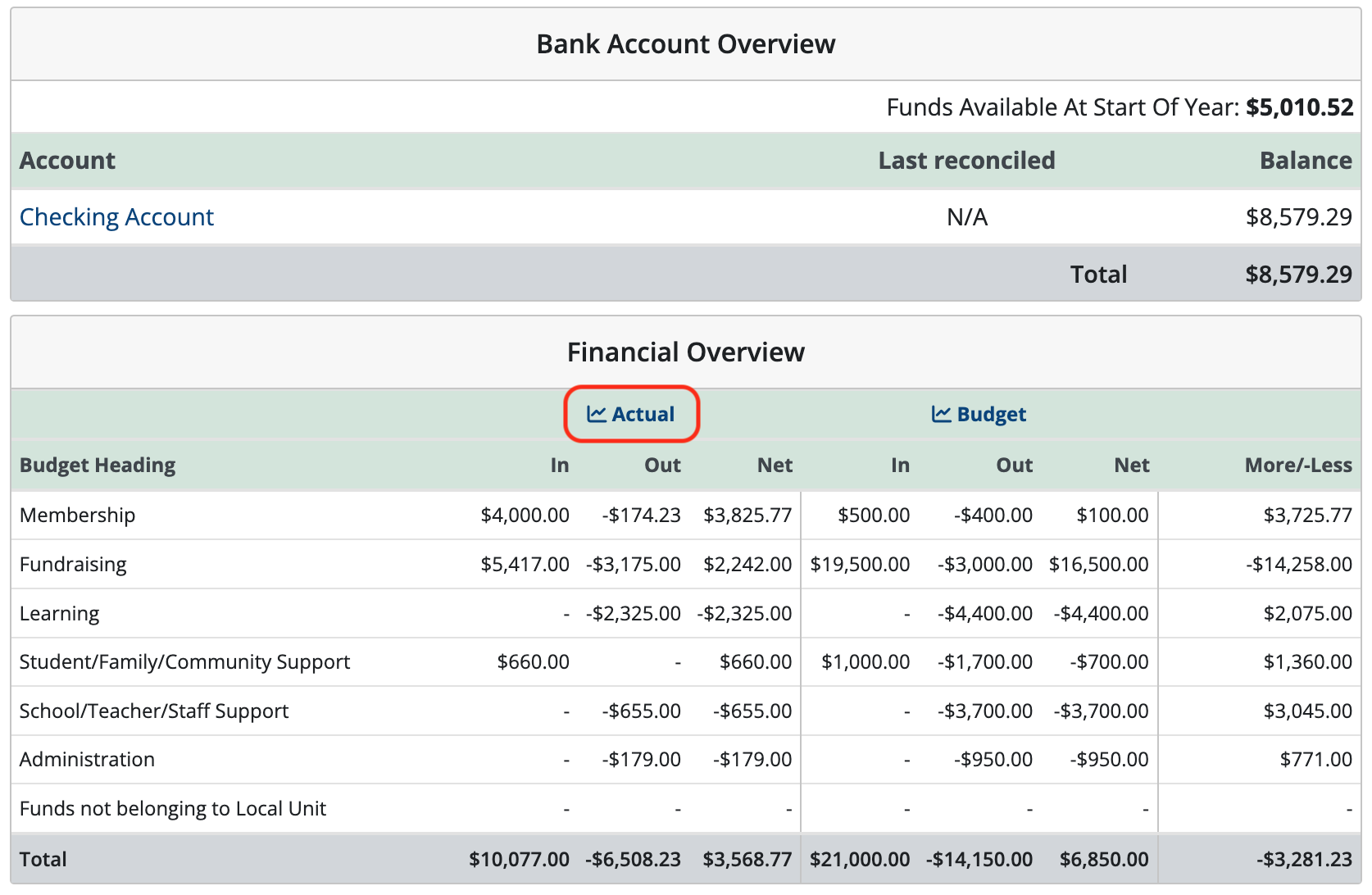 ---
Another way is to click the Reports icon in the toolbar.

Scroll to the bottom of the Performance Reports section and click Treasurer's Report.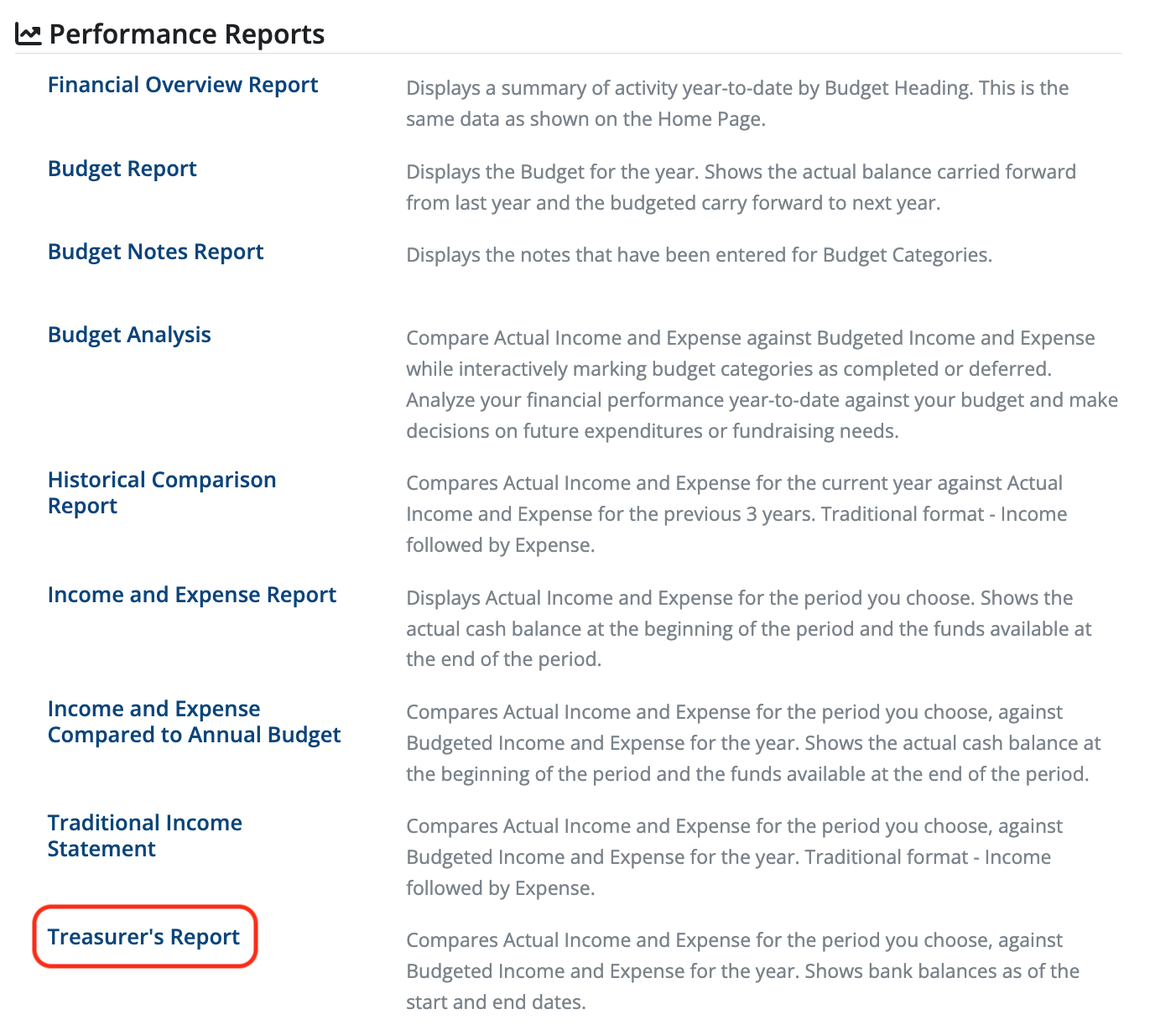 ---
The default on this report is to show you the entire financial year along with all your headings and categories. To filter the report to a particular time period, click Start Date and/or End Date. Then click Apply Filter.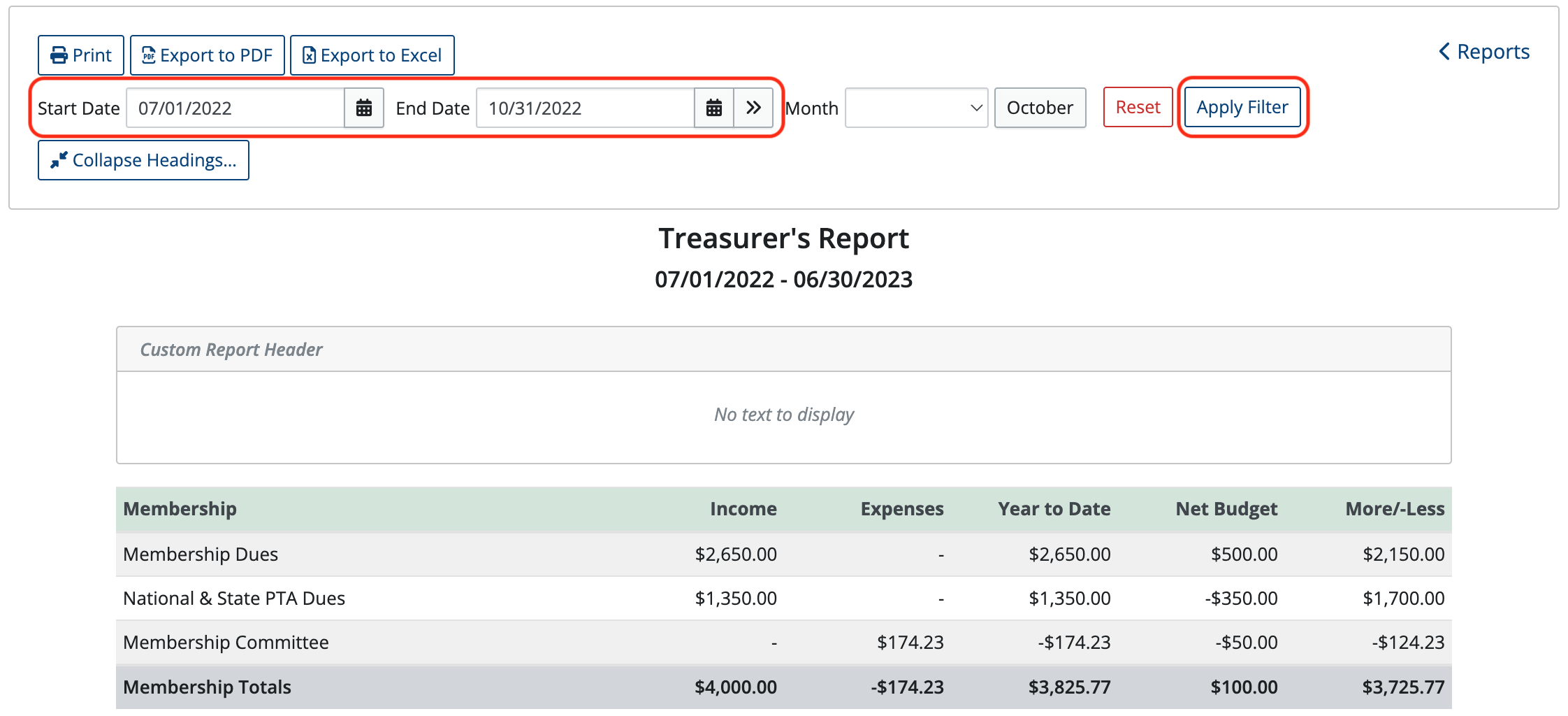 ---
To select a particular month choose it in the Month drop-down menu and click Apply Filter.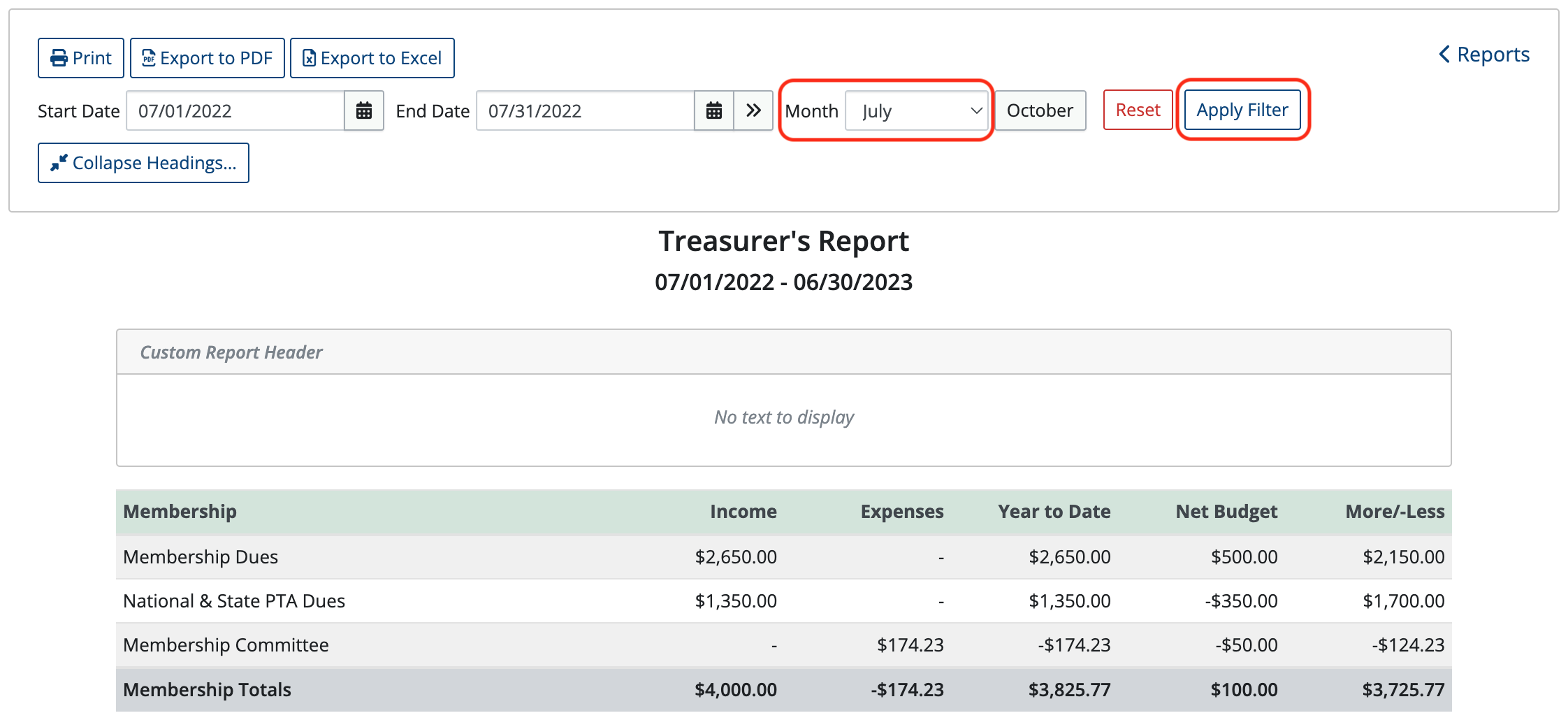 ---
You can collapse headings to narrow down what you'd like to see in the report. Click Collapse Headings and choose the headings that you want to have hidden, then click Apply.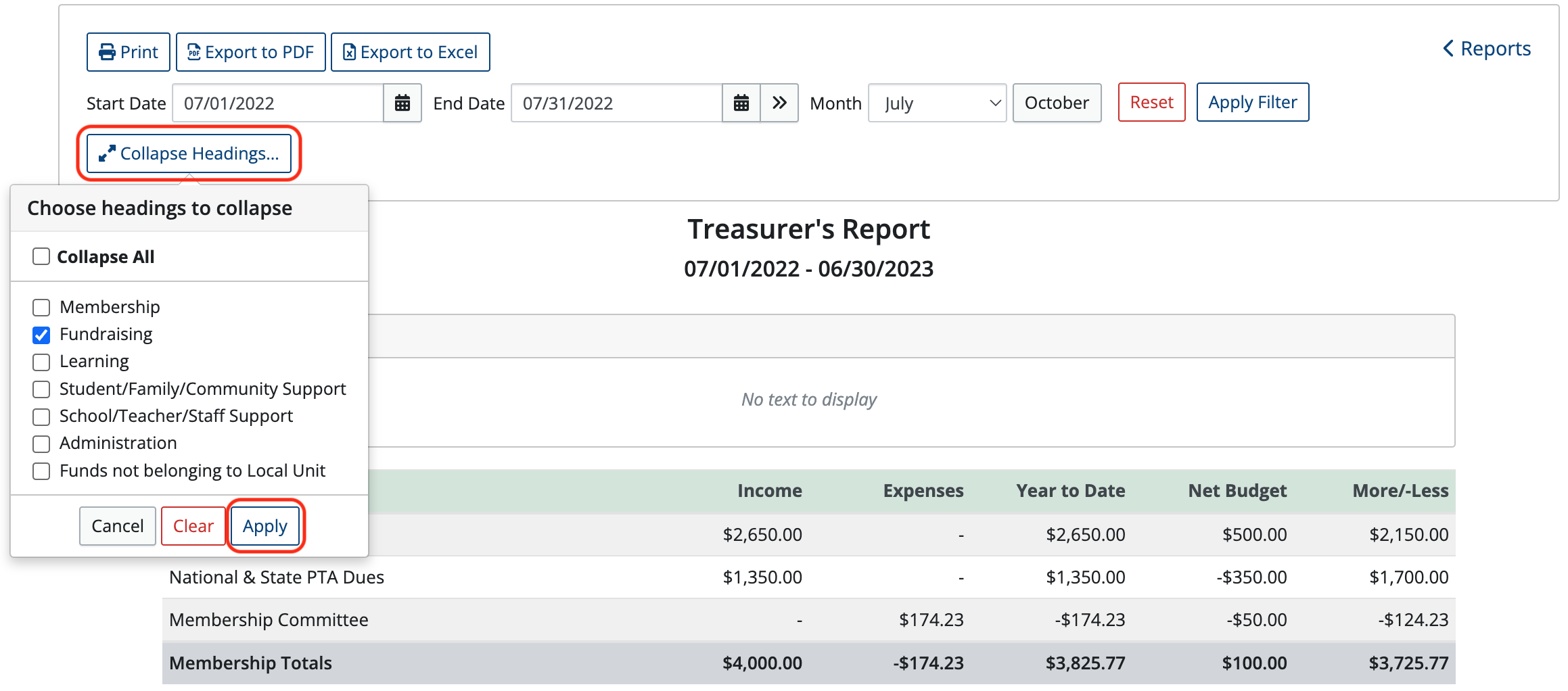 ---
To add a custom report header, click in the box labeled Custom Report Header and add your message.

---
Click in the Custom Report Footer box at the bottom of the report to change or add information to the report footer.

---
To print the report, click the Print button at the top of the report. You can also Export to PDF or Export to Excel.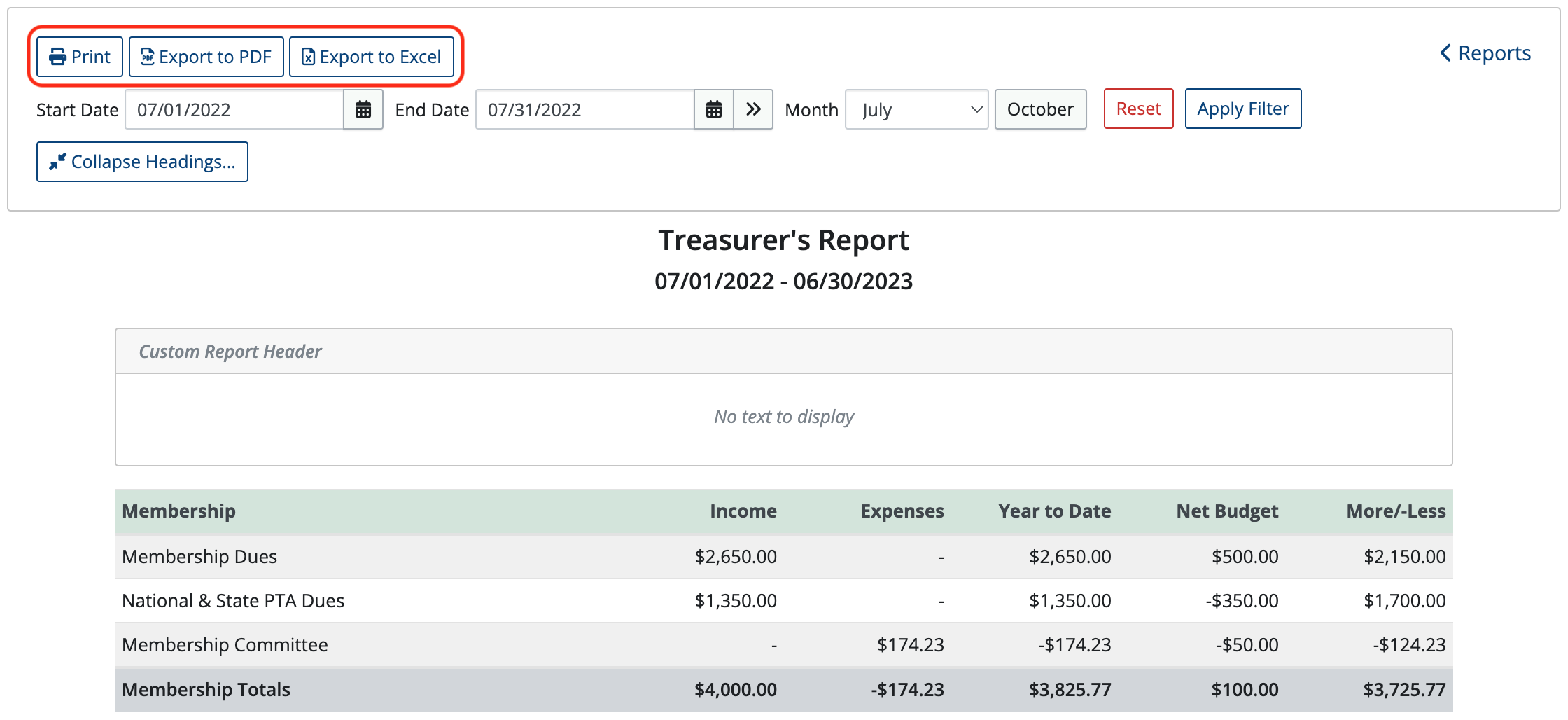 ---