Looking to run your Budget Report? There are three ways to do that in MoneyMinder.
---
The first one is to click on the word Budget in the Financial Overview section of the Home Page.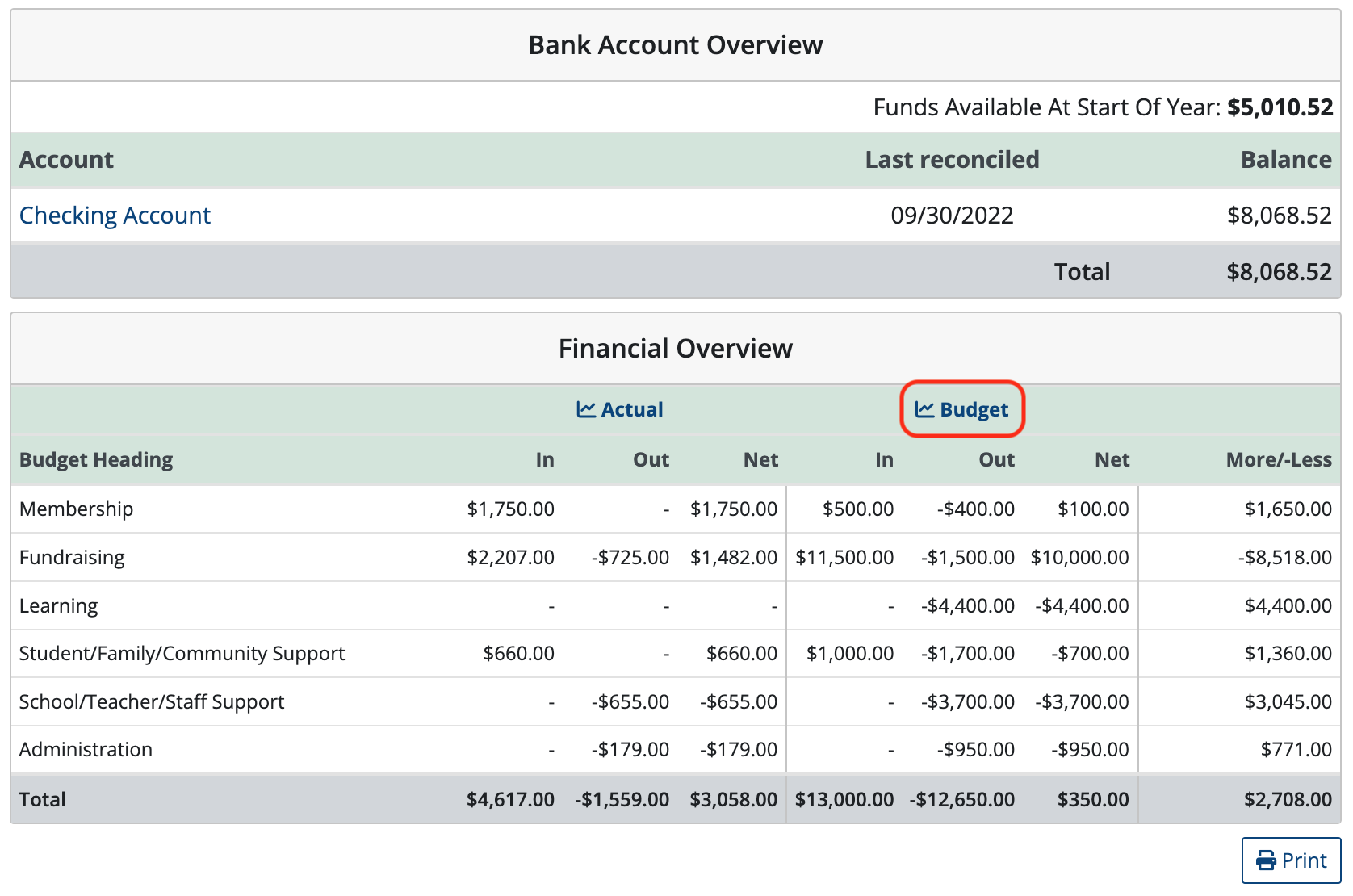 ---
Second, click the Budget icon in the toolbar.

Then look for the third tab at the top of the page titled Budget Report. Click that and your Budget Report is ready and waiting.

---
And the third way is to click on the Reports icon in the toolbar.

Then click Budget Report in the Performance Reports section.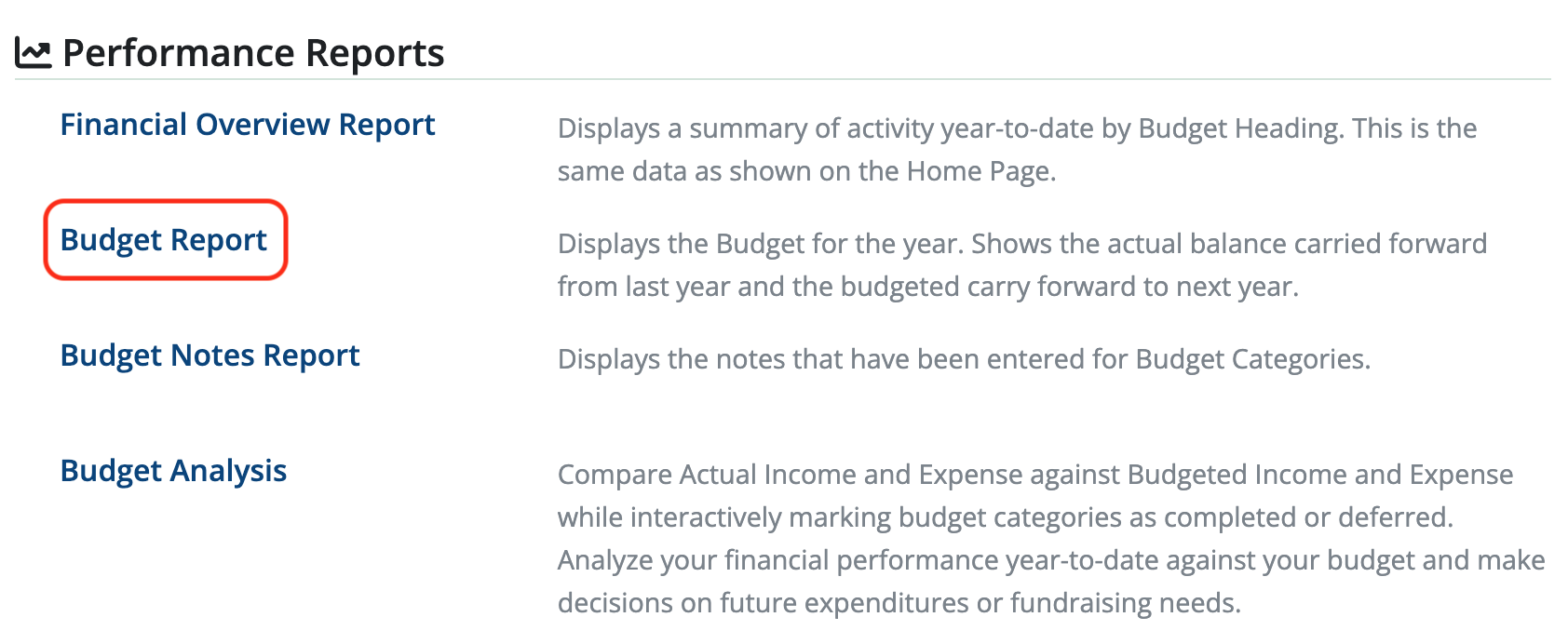 ---
Once the Budget Report is open, there are options to Print, Export to PDF, or Export to Excel.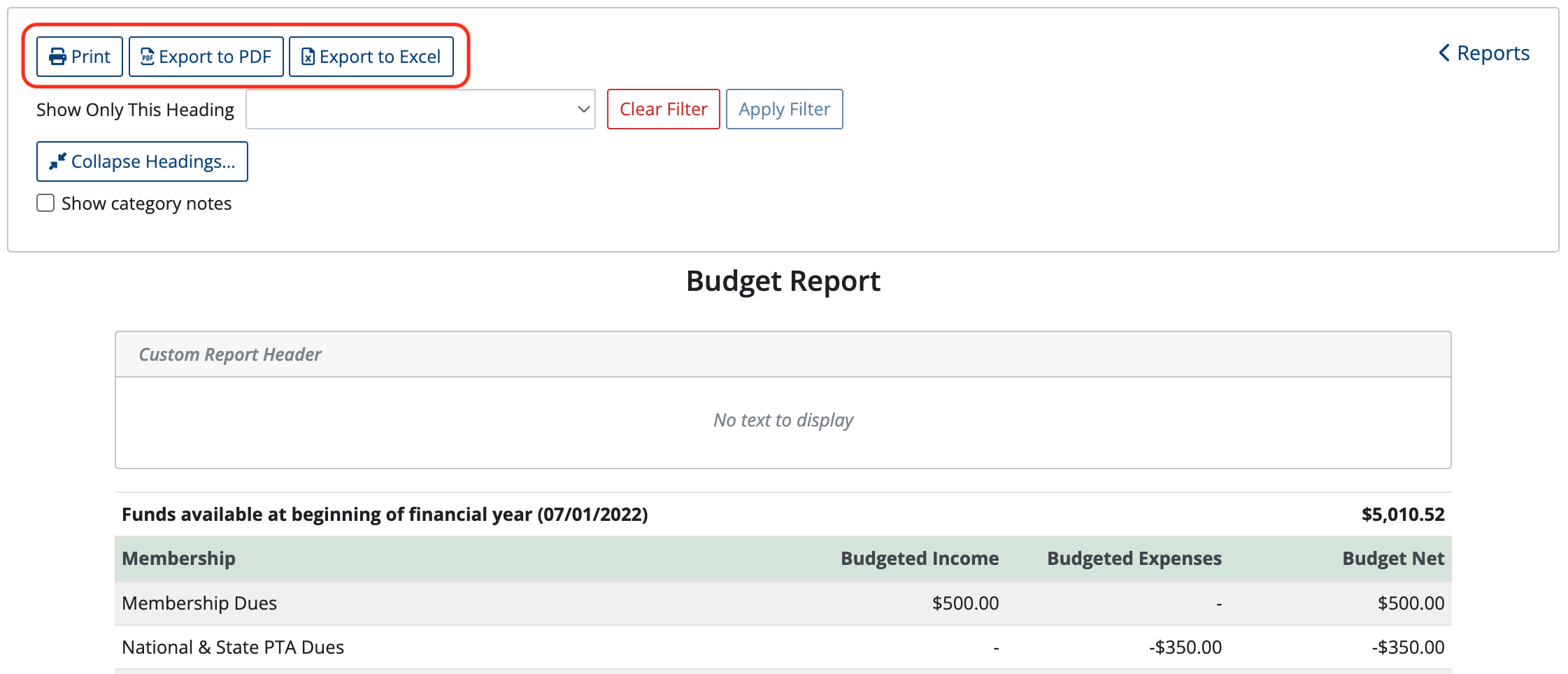 ---
Click Show Only This Heading, choose a heading from the drop-down and click Apply Filter to see that specific area of the budget.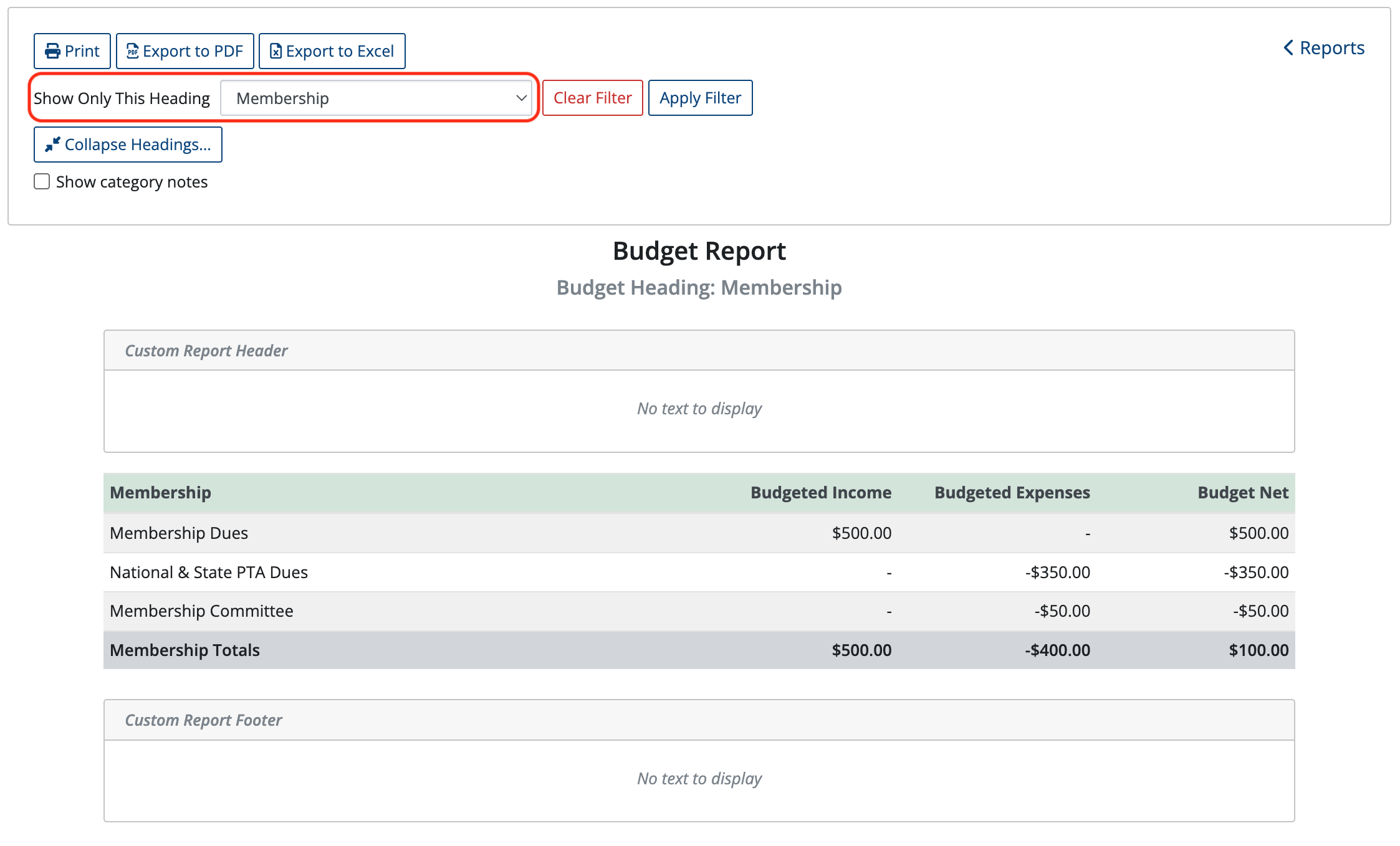 ---
Click the Show category notes box to view category notes that have been entered into the budget.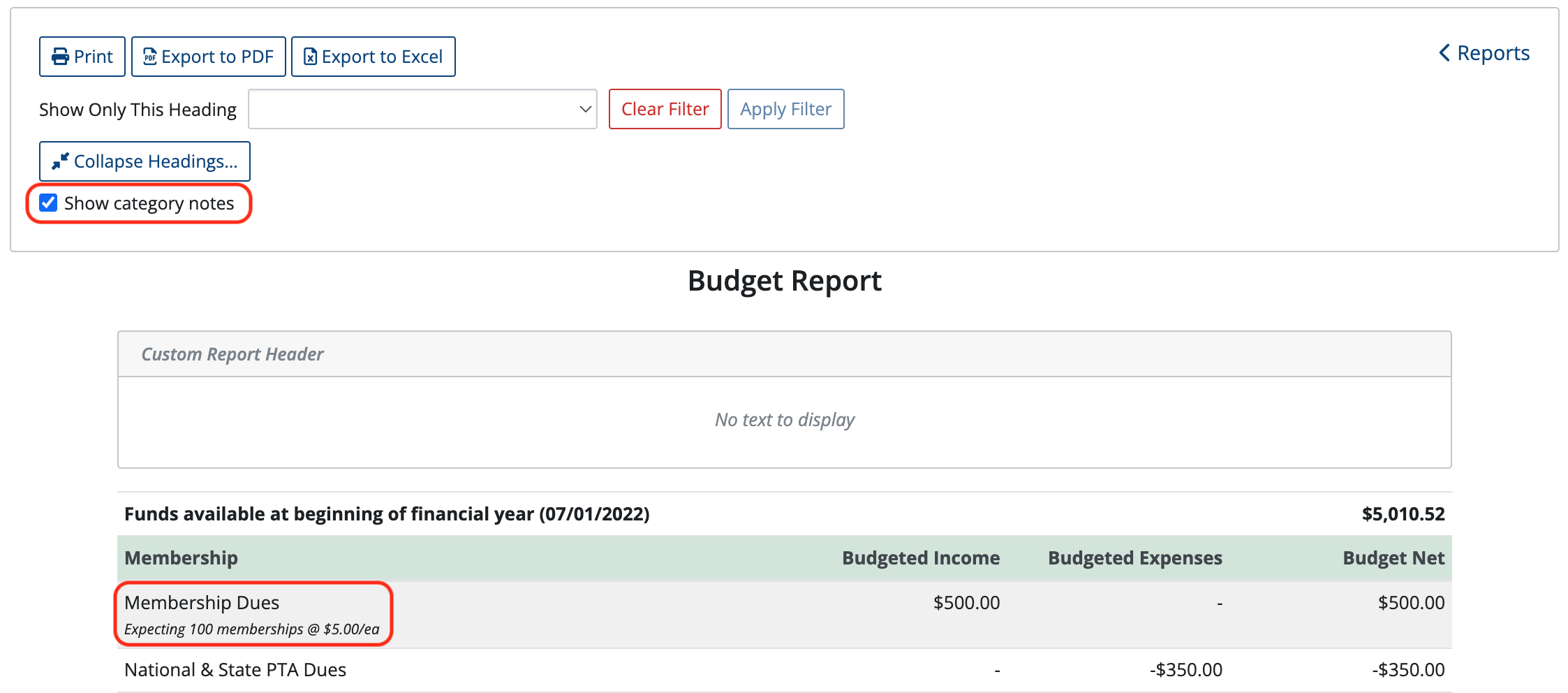 ---
To add more details, information can be entered into the Custom Report Header and/or Custom Report Footer sections.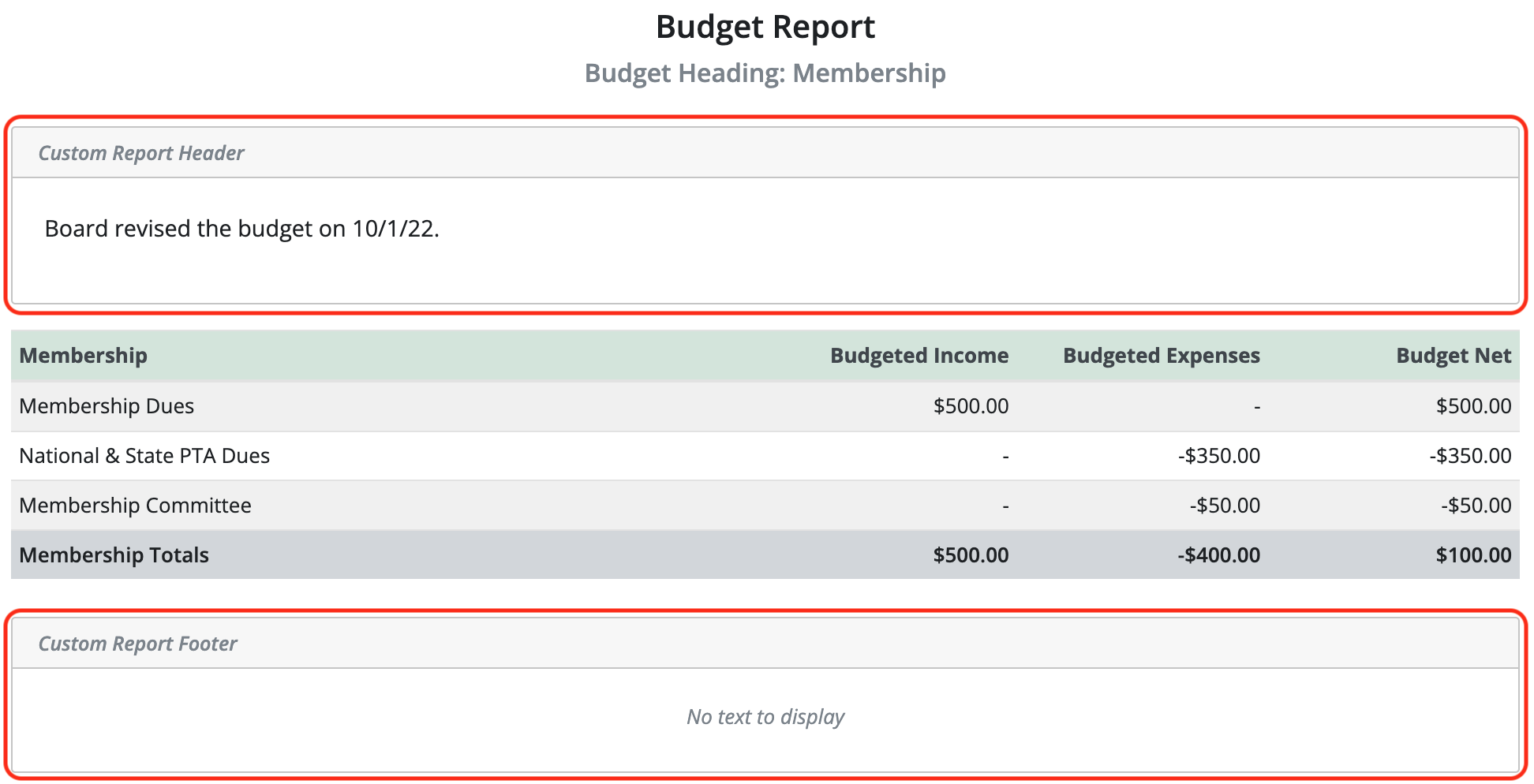 ---