You may give as many users as you'd like access to your MoneyMinder account. The level of access is determined by a person's Role that you select.
---
Click on the Settings button in the upper right-hand corner.

---
Scroll down to the Users section of the page to add, edit or delete a user. As well as to assign their role in MoneyMinder.

---
To add a new user:
Click Add New User:

---
Enter their name and email address in the appropriate fields: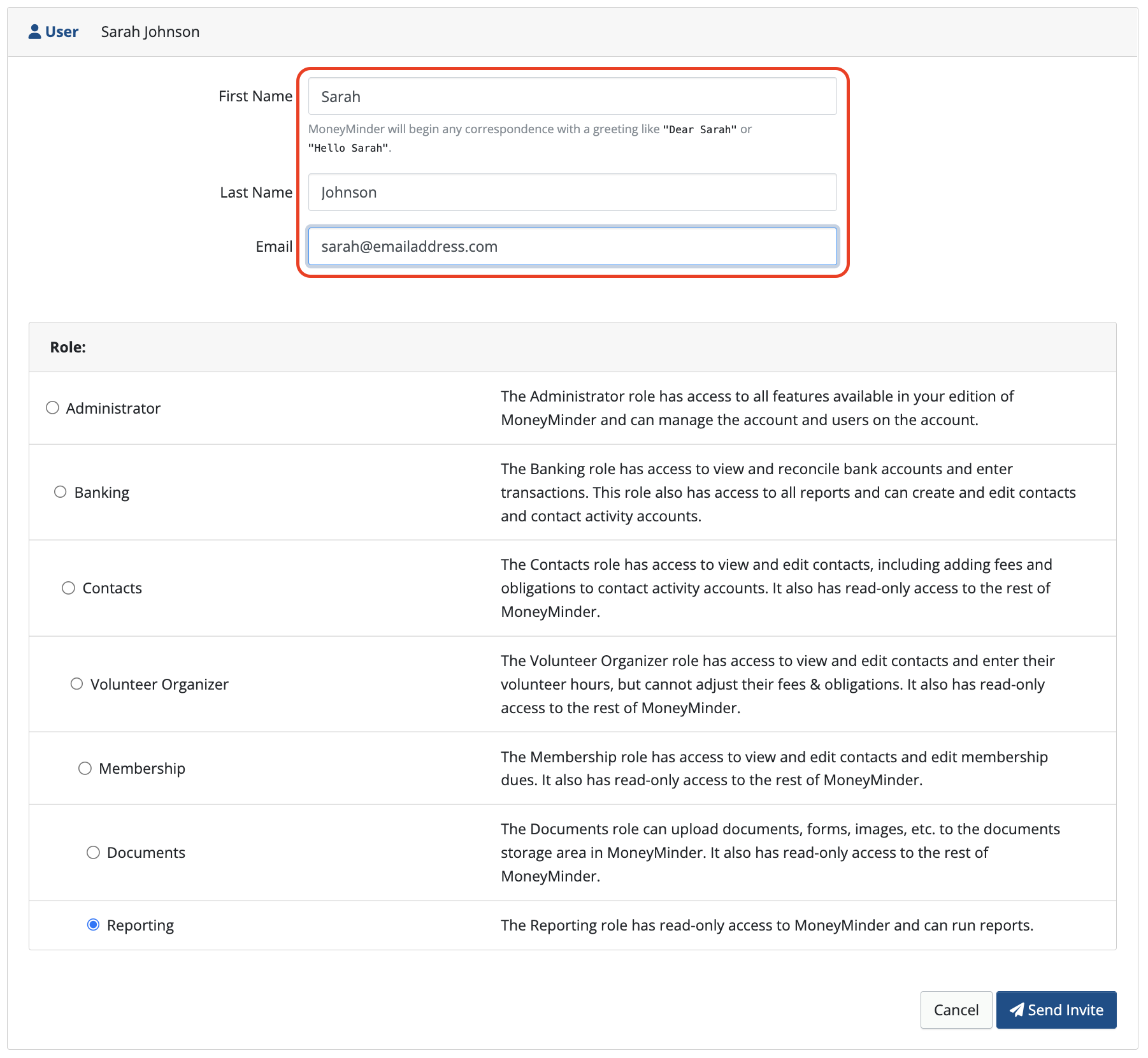 ---
Select a Role: (Treasurers should be assigned the Administrator Role)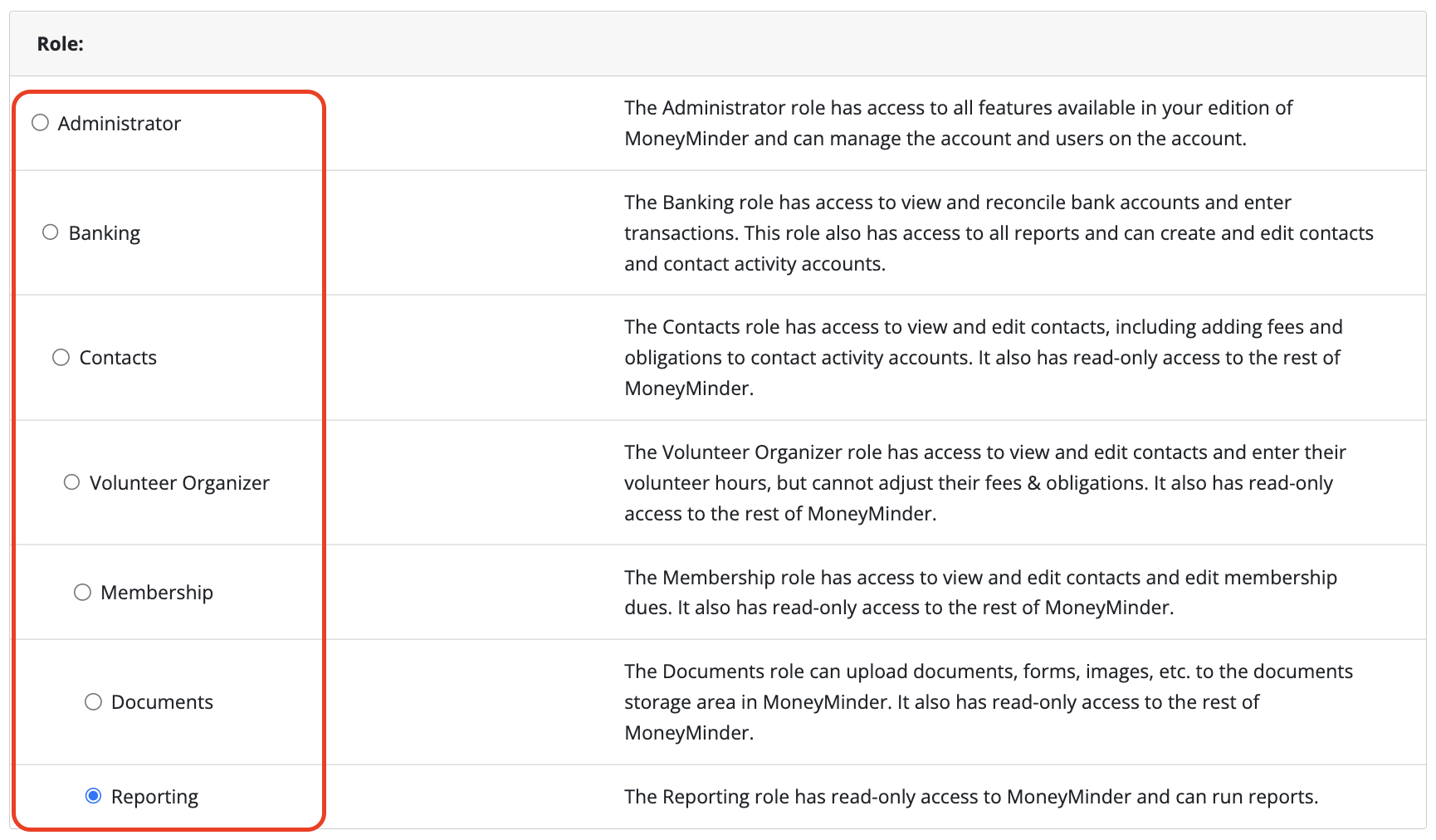 ---
Click Send Invite: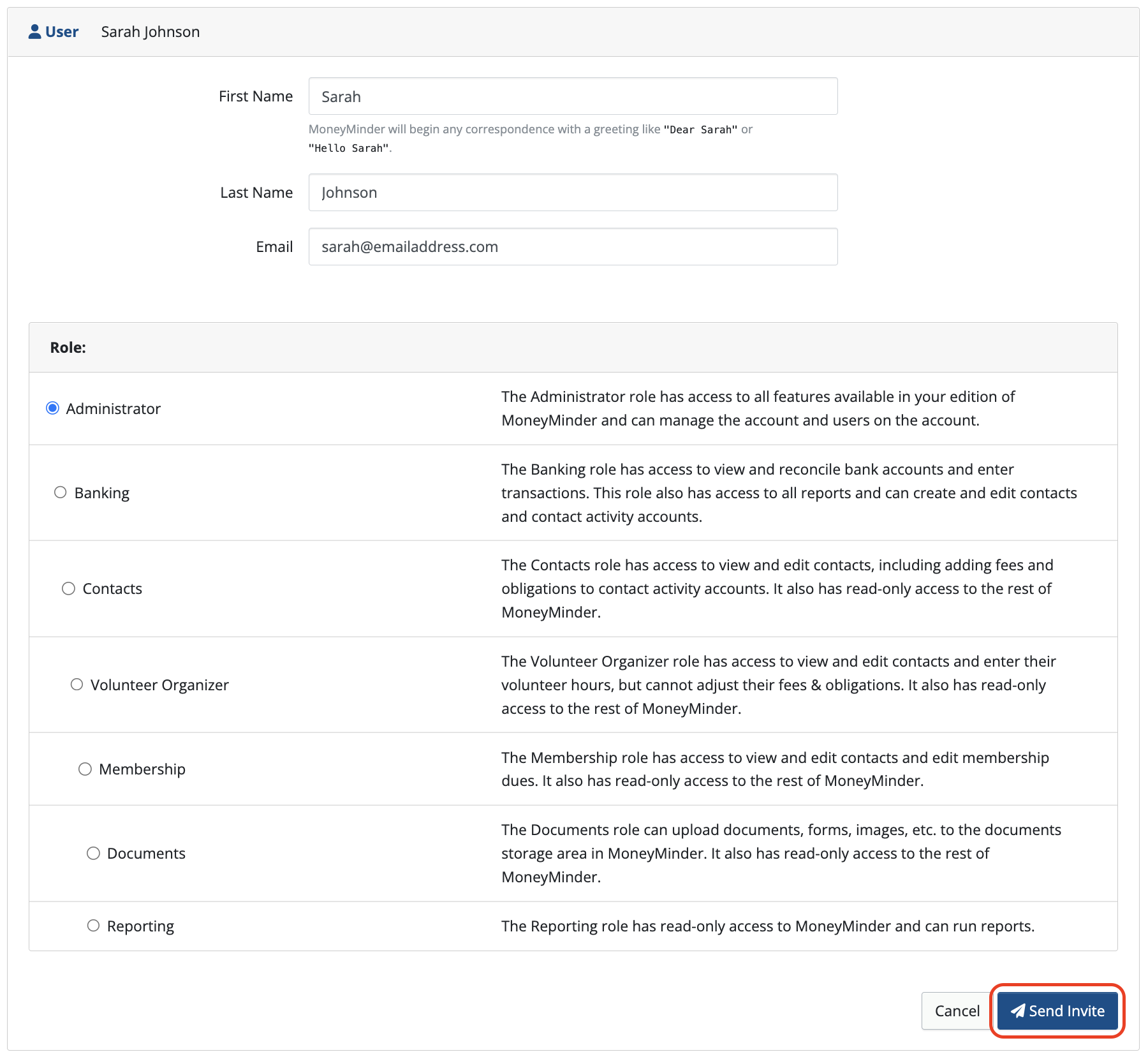 This will send an invitation to the email address you provided, assign them a password to use for logging in, and provide them a link to access your MoneyMinder account.
---
If using an email address that has been previously used to log into MoneyMinder, an invitation cannot be sent.
The new user should instead, click Forgot password on the log in page.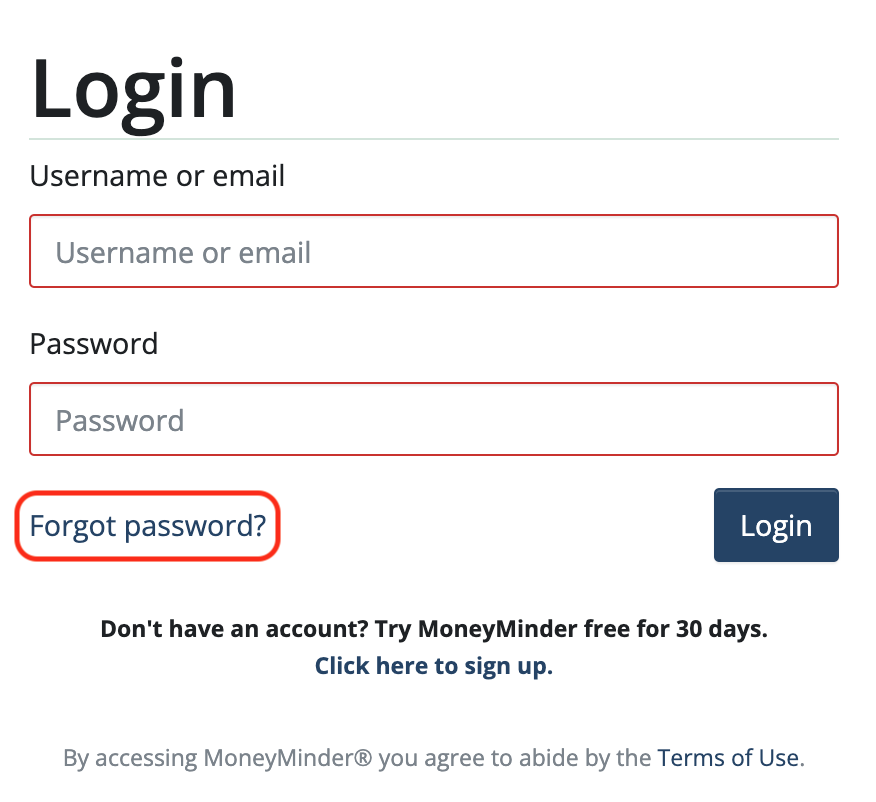 An email will be sent to reset the password.
Once logged in, the name associated with the email can be changed by following the instructions below.
---
To edit or delete a user:
Click the Edit button associated with their name:

---
Make the appropriate changes. When finished, click one of the following:
Cancel to leave this page without making changes and return to the main list of users with MoneyMinder account access.
Delete to remove this user from having MoneyMinder account access.
Save to save the changes you made and return to the main list of users with MoneyMinder account access.
---
NOTE: MoneyMinder does not allow you to change an email address. If you'd like to log in using a different email address than what's been set up for you, add yourself as a user with that email address, log out & back in using that email address to ensure it works. Then delete the email address you do not wish to have associated with your account.
---