$19 per year you would like to import. This is a one-time fee.
Here's how to prepare your files for importing your historical data from Quickbooks Online to MoneyMinder:
---
1 – Log into your Quickbooks account and go to Reports: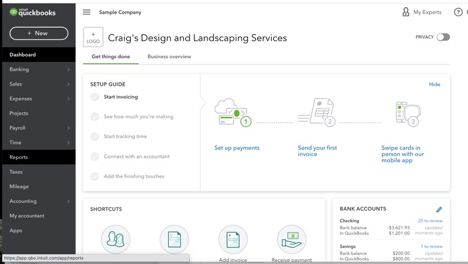 ---
2 – Select the Deposit Detail Report (under Sales & Customers):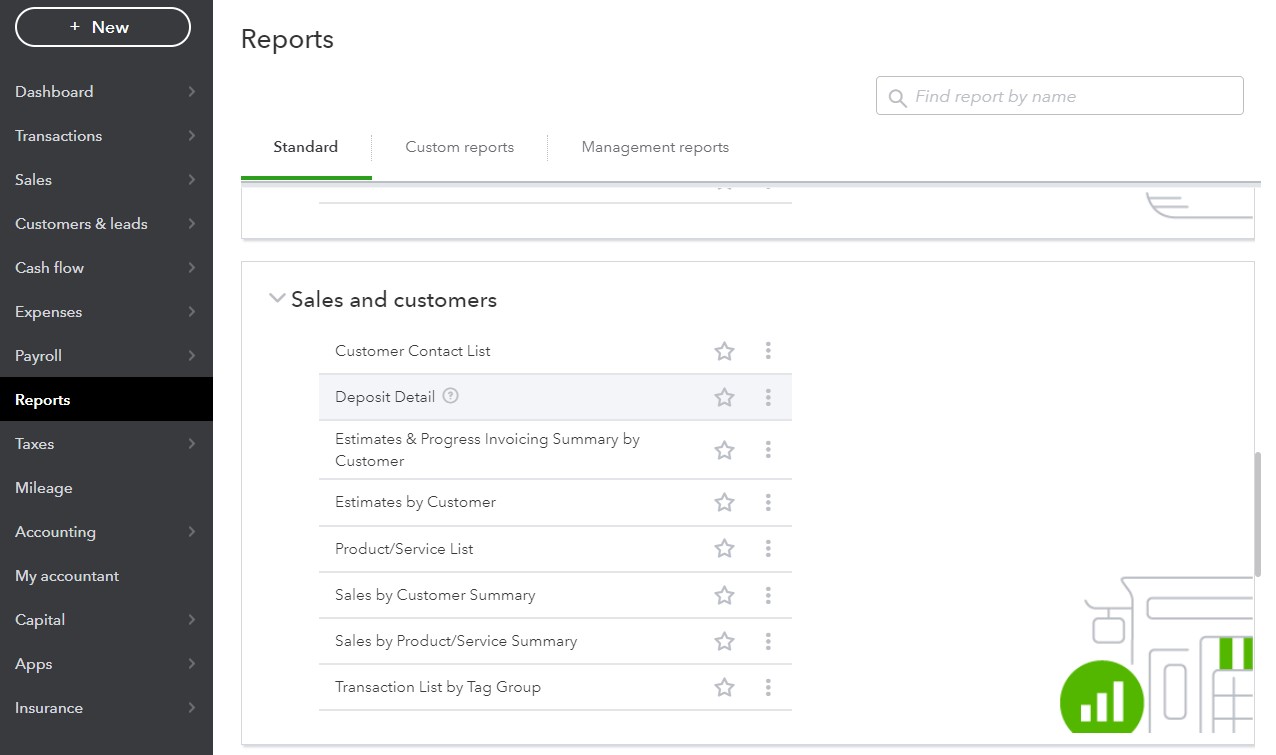 ---
3 – Click Customize.

---
4 – Select Custom date and enter the financial year you are exporting.
---
5 – Select the following columns (account is usually the only one NOT checked as the default):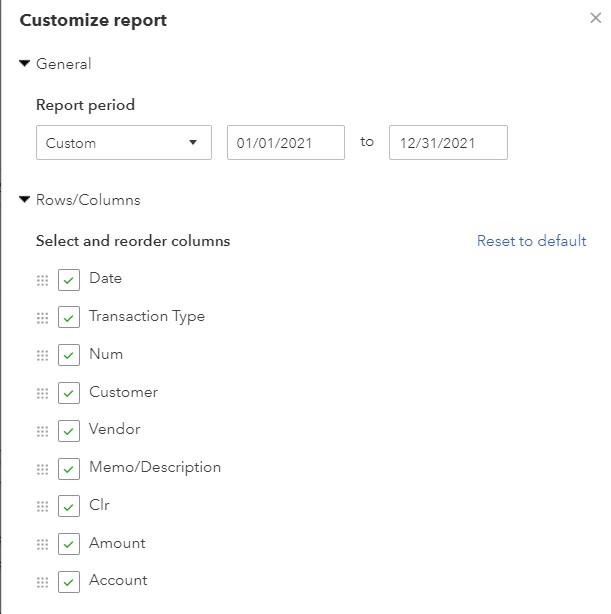 Note: Run a separate report for each financial year you'd like to import.
Date, Transaction Type, Num, Customer, Vendor, Memo/Description, Clr, Amount, and Account MUST be checked. Once the selections are made click outside of the Settings Window and changes will be applied.
---
6 – Export the report to Excel.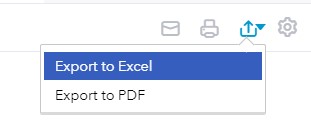 ---
7 – Repeat steps 3-7 for the Check Details Report (under Expenses & Vendors):
---
8 – Email your files to [email protected] Please include your organization's MoneyMinder group number & group name. You can find it under the Accounts link in your MoneyMinder Account.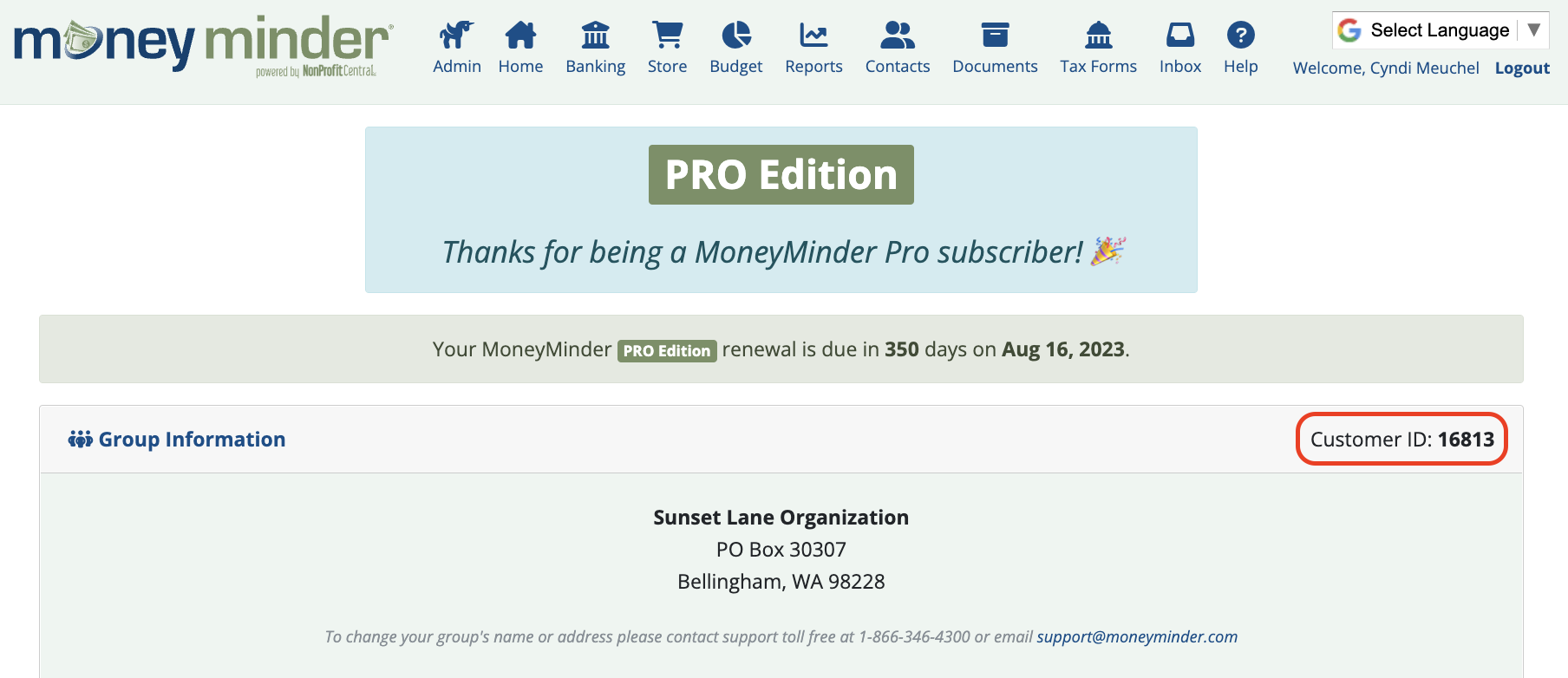 ---
Would you like us to import multiple years of history? You'll need to run separate reports for each financial year you'd like imported. Please save them as "MM Group Number Check Details Report FY20xx" or "MM Group Number Deposit Details Report RY20xx".