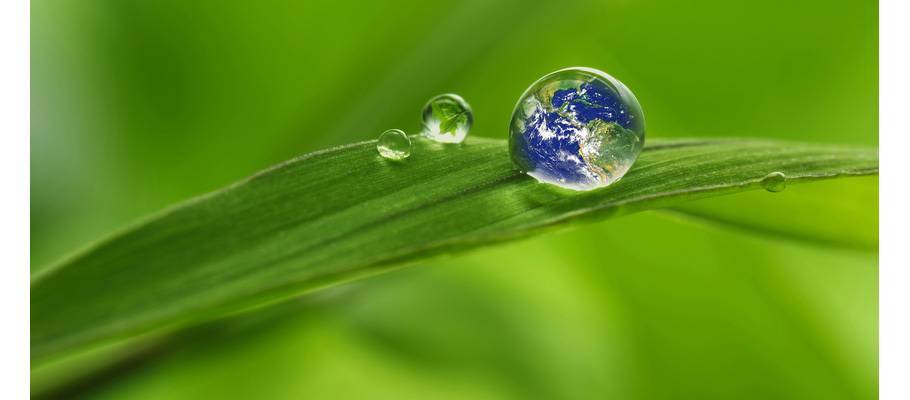 There are hundreds of environmental non-profits in existence, each dedicated to protecting, researching, and affecting change when it comes to planet earth and its inhabitants. While NonProfit Central's software doesn't support large-scale non-profit organizations like many of these, we are forever immersed in the non-profit world. And with recent stories about the validity of non-profit organizations like the Wounded Warrior Project coming to light, donors are questioning the reputation of major non-profits. With that in mind, we give you the most reputable environmental non-profits.
25 Environmental Non-Profits
The Sierra Club was formed in 1892 and is among the oldest conservation organizations. It has more than 1.3 million members, and is one of the most effective and powerful organizations when it comes to enforcing changes in the corporate and political America. They fight for the preservation of forest and land, clean water and air, and many other issues.
The declared mission of Audubon Society is the conservation and restoration of natural ecosystems, with strong focus on birds and other wildlife. They also protect their habitats so that they benefit humanity and preserve the biological diversity on earth. Since the late 1800s, they have worked painstakingly hard to achieve their mission.
The panda logo symbolizes the WWF and has made it instantly recognizable to billions of people globally. It has 5 million international members and over 1.2 million members in the United States. This organization is 45 years old and deals with wildlife defense while going pretty strong. They strongly emphasize science, and the WWF workers aim towards the preservation of nature and its many creatures.
Earth First! rose to national popularity in the 1990s. They do not have a chic website; no stodgy bureaucracy; no members. They welcome everyone. They are a little different that way. They foster direct action for the aim of having a biocentric environment. EarthFirst! was created in 1979 in response to feigned corporate environmentalism and self serving green action. They are sometimes known to have broken the law while being so dedicated their objectives.
Greenpeace was founded in 1971 after some activists jeopardized their lives while protesting against nuclear testing off the Alaskan coast. They have more than 2.5 million members globally and they believe that joint effort from citizens is the only way to halt whaling and nuclear testing, while also protecting Antarctica.
The National Wildlife Federation has dedicated itself to the preservation of animals in the United States while working with 48 state local agencies. It is counted amongst the largest environmental organizations, and has more than 4 million members. They all participate in the efforts for a variety of wildlife issues.
The NRDC brings together hundreds of lawyers and more than 1.2 million members in efforts to create legislative and direct change. Their focus is to prevent climate change and save endangered species, along with other goals.
You must have seen the 1% logo whenever you have shopped for organic stuff or sustainable goods. They now have about 1,000 companies and firms participating with them. 1% helps corporate entities give to environmental causes from their own bottom lines. It is a great beginning.
Having "Economic Action for a Just Planet" as their slogan, this organization empowers consumers and uses their influence to render the planet sustainable. There has to be something left for the new generations. They focus on economic actions over others. They are also considered the gold standard for green businesses to be approved by. They also focus equally on environmental responsibility and social justice.
This global entity has 200 leading companies and states: "Our mission is to provide business leadership as a catalyst for change toward sustainable development, and to support the business license to operate, innovate and grow in a world increasingly shaped by sustainable development issues."
You would require the certification from Forest Stewardship Council (FSC) if you are a green retailer and need "eco cred". These labels and certifications are not globalized, but you can count on FSC. This environmental non-profit was founded to protect forests. It is located in 46 countries and helps governments, communities and countries with forest management and accreditation.
The Rainforest Action Network, or RAN, is touted by many media organizations as being super cool. They are based in Tokyo and San Francisco having 43 employees and thousands of members globally. They create hook marketing campaigns that coax corporations to clean up their mess. They praise companies when they take up CSR initiatives but are not afraid to flick dirt when needed.
Founded in 1951, the Nature Conservancy works to save lands and waters. They have sustained more than 117 million acres, kept 5,000 miles of rivers clean, and led hundreds of marine conservation projects. They use science-based approach for conservation efforts globally, using the 700 scientists that they have in staff.
This is a California-based research and advocacy organization that has inspired myriad of other ocean protection organizations. It was created in 1985 when founder Dorothy Green and her colleagues got disgusted by the fact that Santa Monica Bay was a plethora of sewage that was not treated.
Surfrider protects not only California coastline and marine life, but is dedicated to the enjoyment and protection of the world's oceans and beaches. Founded by a group of visionary surfers in Malibu, California, in 1984, the foundation now has more than 50,000 members and 80 divisions globally.
Founded in 1967, the EDF works with the government and companies to create environmental initiatives, programs and policy. They have received many top awards from charity evaluators and media.
FOE is a champion of healthy animals, people, land, plants, air and water. It is devoted to stopping global warming also. In 39 years of its working, the people of FOE have stopped more than 150 dams from being built along with other great feats.
This is the largest and most respected environmental news research service. It also publishes online and provides scientific environmental news to over 100 countries. Created in 1974, it calls itself the gold-standard for decision makers in civil society, government, business, and academia for sustainability analysis.
ABC supports bird conservation and broadly also advocates environmentalism and sustainability. Using advocacy, direct action and education, it supports species preservation throughout all of the Americas.
The IPCC is an independent non-governmental international group of leading respected scientists that provide the decision-makers and those people interested in climate change with an objective source of information about the matter. They do not conduct any research or monitor climate-related data. Rather, their role is to assess on an objective basis the latest scientific literature produced globally.
Dedicated to planning a sustainable future, Earth Policy provides research on environmental indicators, analyzes them, and makes recommendations on policies and lifestyle changes that will promote environmental and economic sustainability.
WCS is devoted to saving wildlife, and are unique because they run a large system of urban parks. They save wildlife and lands through international conservation, careful science, education, and the management of the world's largest system of urban wildlife parks.
The Association of Environmental Professionals is the leading industry organization for environmental professionals. It aims to connect people with environment-related jobs, to environmental technology and media to improve their skills, build relationships and share resources.
The National Geographic Society is among the largest, most prominent and well-funded environmental organizations. It focuses on science-based research and general interest as well as conservation efforts.
Created in 1846, the Smithsonian is the world's largest research complex and museum, consisting of 19 museums and galleries, the National Zoological Park, and nine research facilities.