The 2020 school year has come to an end unlike any other we've seen. As graduates celebrated with virtual and distanced ceremonies, school-aged children said goodbye to their classes with drive-by's and video celebrations.
Like most of us, we're just crossing our fingers that some semblance of a normal school year can begin this fall. Until then, Parent-Teacher groups (PTA, PTO, PTSO) are doing what they can to keep morale up.
This year, it's more important than ever to keep parents, students and teachers in touch with one another. Most school years ended with at least two months of virtual learning, which may work better for some learners than others. Add three months off for summer break, and the whole system is likely to experience a dip in learning, retention, engagement and morale. This is also known as the "Summer Slide".
But, there is hope. The PTA can spearhead a campaign to engage parents and keep everyone on the same page. Teachers, Parents and Students can all work together to prevent the "Summer Slide" and start off the school year right this fall. Here are our top tips.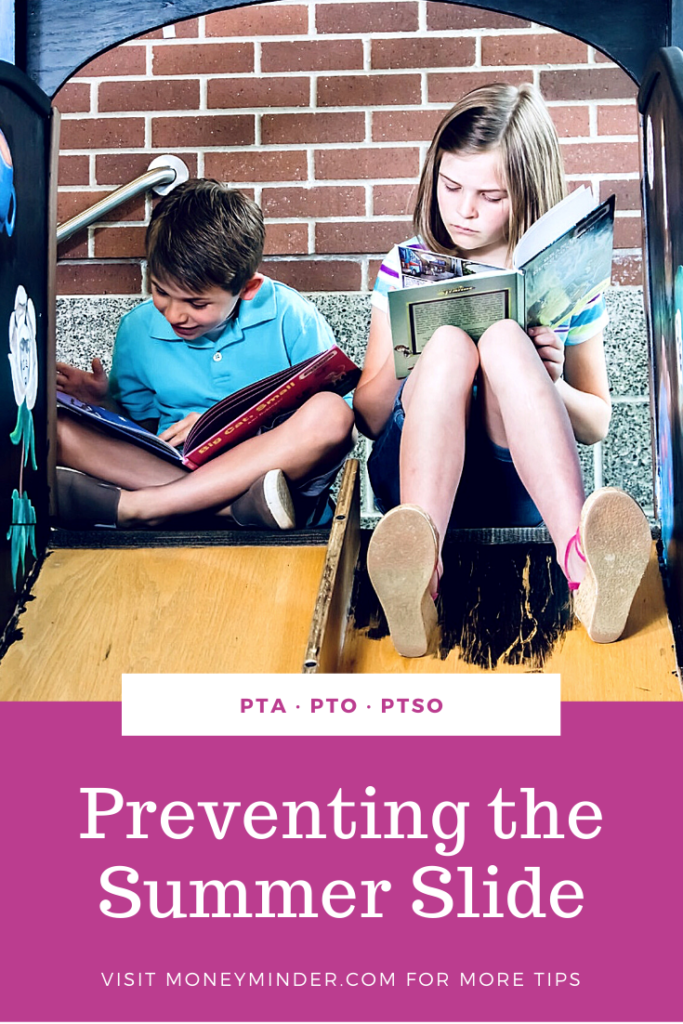 Educate Parents | No, we don't mean teaching parents multiplication or phonics. Help parents learn why it's important to remain active over the summer. Teach them about the "Summer Slide". According to Scholastic, students in 3rd to 5th grade lose "20% of their school-year gains in reading and 27% of their school year gains in math over summer break". Share relevant statistics like this one so that parents understand the importance of their involvement. It may also be important to privately communicate any needs the staff has logged for specific students.
Share Resources | Unlike kids who have their days free in the summer, many parents still have to work. Sharing resources with these busy parents can help make it easier for them to keep their child's skills fresh, while also providing a little busy time for the child. You might think that the lists of resources and activities for children are rampant, and this might be somewhat true. What's important here is that you are sharing relevant lists for each age group. Be sure to involve the teachers as you curate an attainable list of virtual resources to keep your child learning all summer long.
Encourage Fun | Let's face it. There are many of us who want to throw this whole "year 2020" thing out the window and start fresh in 2021. But let's keep in mind how finite our time is with our children before they grow up. Summertime is for family fun. So while the family trip to Disney might be postponed, there are still plenty of learning opportunities in the everyday family bonding time. Backyard soccer games, nature exploration hikes, counting rocks and climbing trees all have teachable moments built in. Help your parents by encouraging them to unplug from their devices and be present with their families this summer.
Check In | There are so many reasons to check in with busy parents right now. For some, stress and anxiety are at an all-time high. A call to say hello could come at the exact right moment. Make sure they are doing okay and let them know you have not forgotten about them. Simple communication can help prevent overwhelm, allowing for open communication for questions or other help.
Summer Reading List | Most libraries have opened back up, even if for curbside pickup only. Help students defy the "Summer Slide" statistics by reading a ton this summer! Foster a love of reading in childhood, and it will remain throughout their lives. Be sure to communicate that the list is intended for the child's grade level, but it is not exclusive. In other words, it's also great if kids read what they want to read! Make it fun.
Start a Challenge | The last thing you want to do right now is put any additional pressure on families. But a friendly challenge can help bolster involvement. Ask parents and students to share their summer travels, discoveries, parks, books completed or math problems they see in the real world. Get creative and be sure to tailor each to the right grade level.
Don't Be Afraid to Fundraise | There's no reason your funds have to come to a complete halt over the summer. Done right, a summer fundraiser can have two benefits: keep up necessary funds and raise spirits.
What ideas do you have for reducing the "Summer Slide" and engaging parents this summer break? The more you help parents feel like the great parents they are, the more likely they are to help you when you have fundraising and volunteer opportunities. Have a great summer, everyone!